Detroit Lighthouse Depot
Introduction
The Detroit Lighthouse Depot was formerly a central supply depot for lighthouse activity on the Great Lakes. Established in 1874, the depot supplied lenses, oil, and equipment for area lighthouses and lightships. When no longer serving as a depot, the building was used as a Coast Guard headquarters, but has since been transferred to the City of Detroit for potential transformation into a museum.
Images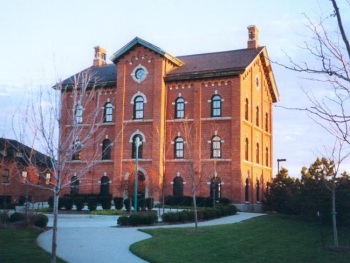 Some of the large storage rooms inside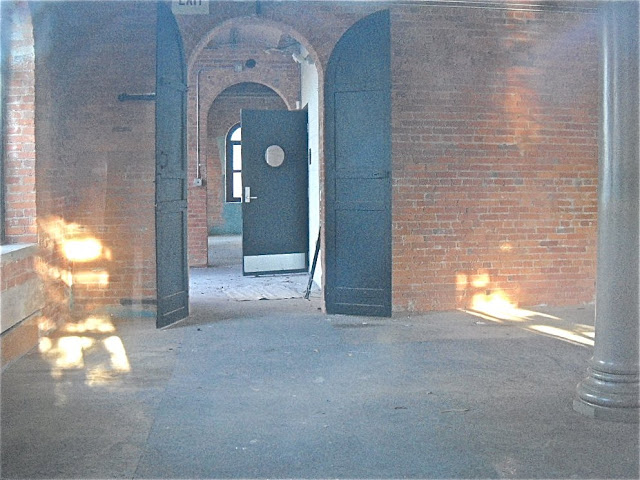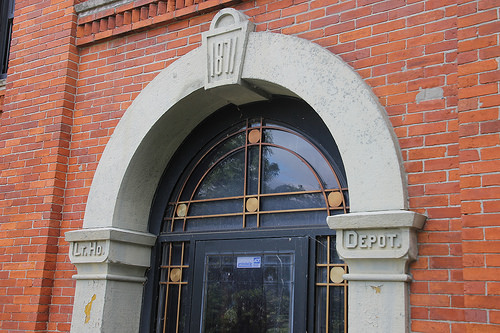 View of the depot from the water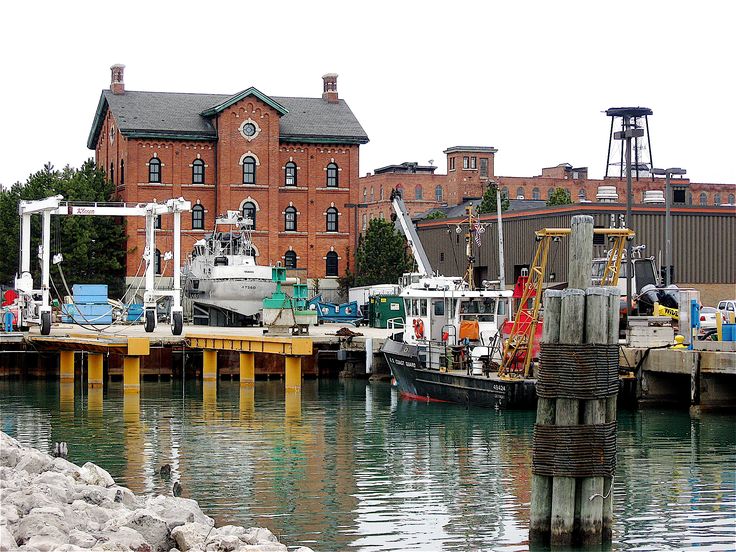 Backstory and Context
In 1869, the United States Marine Hospital gave part of its property on Mt. Elliott Avenue to the U.S. Treasury Department for the construction of a lighthouse depot.1 Lighthouse depots were distribution warehouses for the storage of oil, coal, wicks, lamps, buoys, cleaning supplies, and other accoutrements that were needed to maintain lighthouses in the surrounding area. Congress had plans to build twelve such lighthouse depots and commissioned the Army Corps of Engineers to construct them. The first of these supply buildings was erected on Staten Island to serve East Coast lighthouses. The second was this building in downtown Detroit, designed to supply lighthouses around the Great Lakes.2

The three-story brick warehouse was designed by Army Engineer Major Orlando M. Poe in a mix of Romanesque Revival and Italianate styles. Construction began in 1871 and was completed three years later. The depot is 40 feet tall and 60 feet wide, with a gabled roof supported by iron trusses. There are large storage rooms throughout the inside to hold the necessary equipment and supplies needed for the important job of maintaining the Great Lakes' many lighthouses.

This existing building remains much as it was when it was built over 140 years ago, although it was restored in 1996. It was part of the U.S. Coast Guard Detroit Headquarters until recently, when the U.S. Government transferred ownership to the City of Detroit. Its future use remains unknown; there is the possibility of it being used as government office space or a museum.

Sources
1. Wise, Jerry. "Detroit Lighthouse Depot." Lighthouses of the Great Lakes Webpage. Accessed June 7, 2016. http://lighthouse.boatnerd.com/gallery/detroit/DetroitLHDepot.htm 2. "Lighthouse Supply Depot." Detroit: The History and Future of the Motor City Webpage. Accessed June 7, 2016. http://detroit1701.org/Lighthouse%20Supply%20Depot.html
Additional Information