Apple River Fort State Historic Site
Introduction
The Apple River Fort was the site of a battle during the Black Hawk War between the Sauk and the Anglo-American settlers at the fort. The settlers defended the fort from the attack and the Sauk continued their retreat across the Mississippi River. The fort was torn down years after the battle, but has been rebuilt in recent years and turned into a state historic site. It is now something of a living history museum where interpreters in 1830s era clothing interact with visitors, telling them about daily frontier life and about the defense of the fort.
Images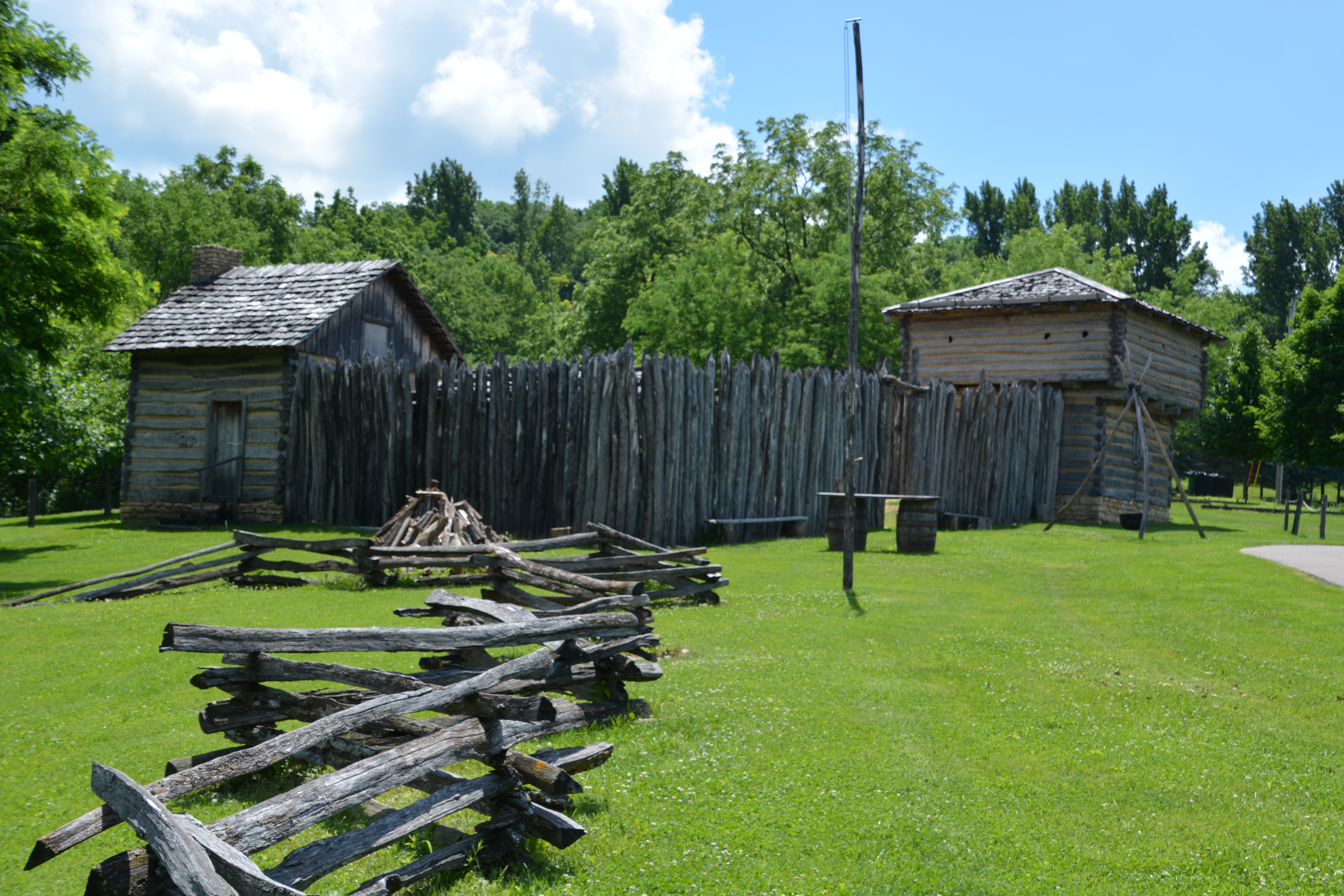 Backstory and Context
The Apple River settlement was first created in the 1820s by pioneers looking for opportunities in the Galena area's lead mines. At the same time, settlers with similar desires were building their homesteads near the Rock River at Saukenuk, the home of the Sauk and Black Hawk, one of the Sauk's warriors. Infuriated by the invasion of their land, Black Hawk and over one thousand members of the Sauk nation traveled to Wisconsin hoping to band with the British and other Native American nations in order to stop the American settlers. After receiving no help, the Sauk turned back around, but soon became involved in skirmishes with the U.S. Army. Settlers in the Sauk's path panicked. Galena residents moved away, and the people of Apple River built a fort around their settlement. None of them were professional soldiers, and, in fact, very few of them had any military experience at all. On June 24th, Black Hawk and two hundred Sauk warriors attacked the fort. The men and women of Apple River defended the settlement by firing at Sauk warrior from within the fort. Black Hawk, believing their too be more soldiers at the fort than there were, ended the fight and sent the Sauk warriors back on their retreat. One month later, The Black Hawk War was over and the Sauk were exiled from Illinois. The fort wall was eventually torn down in 1847 and the timber was used to build a barn.
The fort operates today as a living history museum during the spring, summer, and early fall months. Costumed guides reenact the chores and daily activities of the settlers while men in militia clothing of the time demonstrate the kind of drills that a militia company during the Black Hawk War would have performed. There is also a gift shop and an interpretive center, which has archaeological exhibits on the the fort.
Sources
"Fort Happenings." Happenings at the Fort. Accessed June 6, 2016. http://www.appleriverfort.org/events.html "Northwest Region: Apple River Fort." Illinois Historic Preservation Agency. Accessed June 6, 2016. https://www.illinois.gov/ihpa/Experience/Sites/NorthWest/Pages/Apple-River.aspx
Additional Information