"The Fist" Monument to Joe Louis
Introduction
The dedication of the "Monument to Joe Louis," informally known by locals as "The Fist," took place on October 16, 1986. The sculpture is a memorial to Joe Louis, an American professional boxer and the World Heavyweight Champion from 1937 to 1949. Created by Mexican-American sculptor Robert Graham, the artwork symbolizes a correlation between a boxer's closed fist and the fight against racial injustice. The sculpture has become an icon of Detroit within Harrt Plaza Riverfront Park, which opened in 1975 and was named after Senator Phillip A. Hart. The plaza also includes a statue of Martin Luther King Jr. recognizing the first time he delivered the lines "I Have a Dream" on June 20, 1963, at Detroit's Cobo Hall which was located nearby. King used the phrase in several speeches prior to his famous speech at the Lincoln Memorial.
Images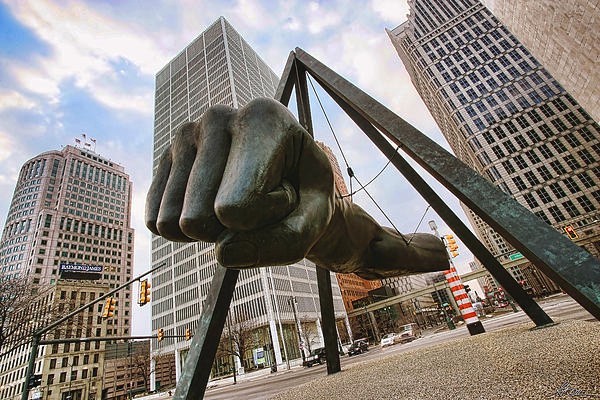 It represents the power of Joe Louis' punch both inside and outside the ring. Because of his efforts to fight Jim Crow laws, the fist was symbolically aimed toward racial injustice.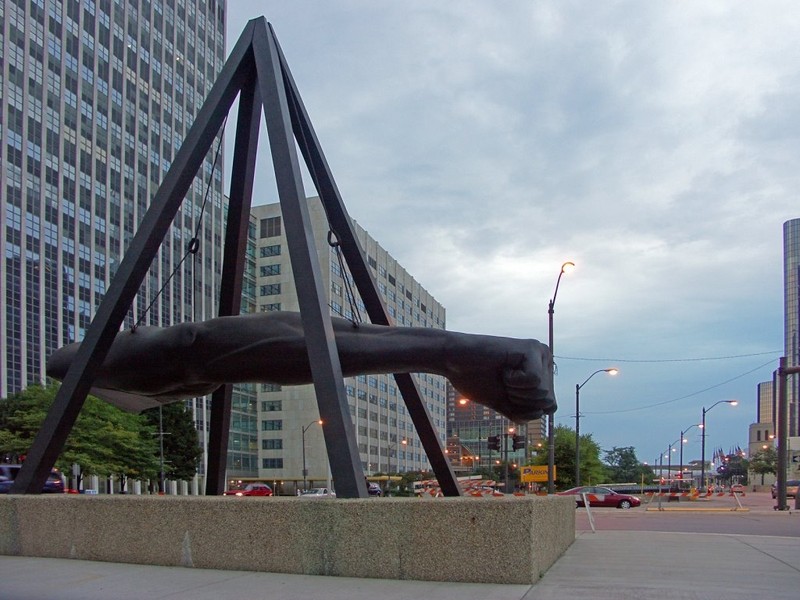 Randy Roberts, Joe Louis: Hard Times Man. A new biography by Randy Roberts restores Louis to his proper place in the pantheon, both as an athlete and as a cultural icon.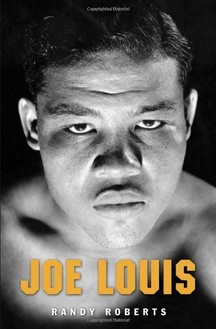 "The Joe Louis Story" is a 1953 American film directed by Robert Gordon. This biographical movie tells the story of Joe Louis rising from poverty, and becoming known as the "Brown Bomber" - Heavyweight Champion of the world.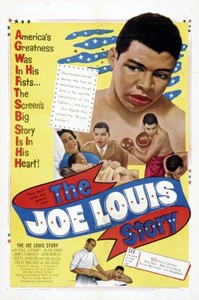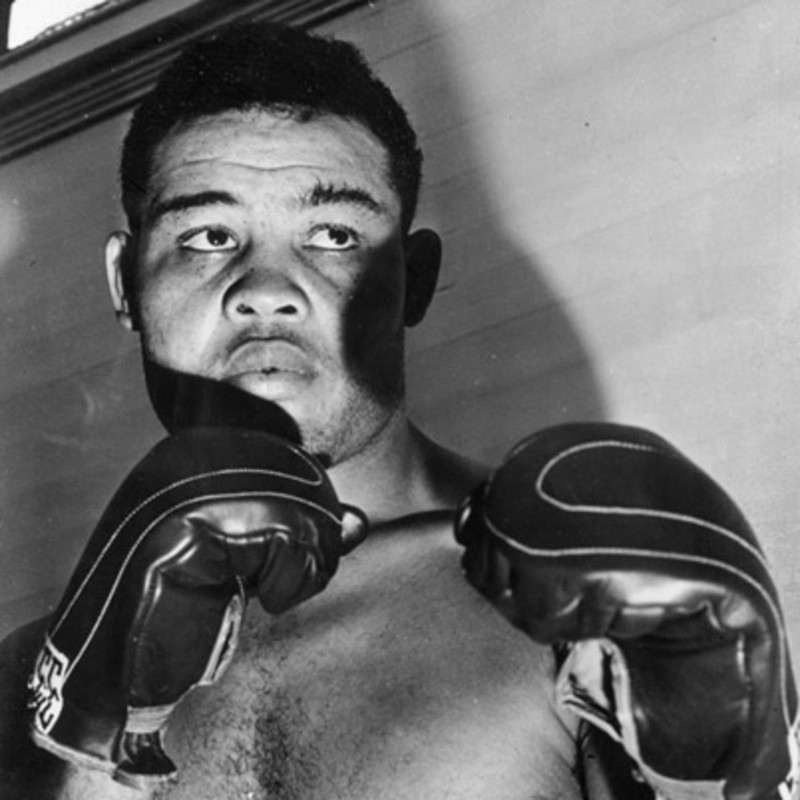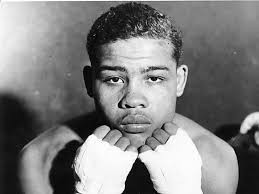 Joe Louis vs Max Schmeling in 1938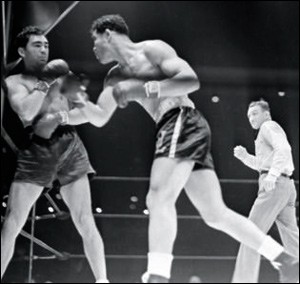 Backstory and Context
The Monument to Joe Louis consists of a 24-foot-long cast bronze forearm and fist hung by cables from a 24-foot-tall steel pyramidal framework. Weighing in at 8,000 pounds, it was commissioned by the Detroit Institute of Arts with a $350,000 grant from Sports Illustrated Magazine to honor Detroit native Joe Louis. It stands in a prominent place in downtown Detroit, at the intersection of Woodward and Jefferson Avenues.
A Los Angeles Times article published on the day of the sculpture's dedication begins with the following quote from a "bewildered" spectator: "I know money is tight, but you would think the city could have afforded a whole statue."1 Several other disgruntled locals were interviewed after seeing the sculpture, and it has inspired a mixed reaction ever since. Some believe that more traditional full-body statue would have been a better tribute—or at least an arm with a boxing glove on it. Others say that the Black fist of Black militant power movements comes to mind, also not fitting for a racially-divided city. One official from the Detroit Institute of Arts, which commissioned the sculpture, said that the fist may show strength and determination, but it could also be taken as too aggressive. Still, as time has passed, there are plenty who do appreciate the monument as an icon of Detroit and a source of pride.
The Life of Joseph Louis Barrow
Joseph Louis Barrow was born on May 13, 1914 in Alabama. His impoverished parents moved the family to Detroit in 1924. While he going to vocational school to be a cabinet-maker, a classmate suggested that he try boxing. He joined a boxing gym under the name Joe Louis so that his mother would not find out that he was misusing money intended for his violin lessons. Joe started out as a lightweight and showed promise early on. In 1935, he turned to professional boxing and won twelve contests, earning hundreds of thousands of dollars. That year, he also fought Primo Carnera, the former heavyweight champion, in Yankee Stadium.
From 1934 to 1951, Joe Louis fought 71 matches and won 68 of them, 54 by knockout. To this day, he holds the record as the longest reining heavyweight champion in boxing history. He earned the nickname "The Brown Bomber." One of Louis' most memorable match-ups was against Germany's Max Schmeling. Louis lost his first match to Schmeling in 1936, but he later defeated him by knockout in a rematch on June 22, 1938. This match took on political and international significance as the two men represented Germany's Nazi regime and America's democratic ideals. Louis would go on to join the US Army in 1942 and donate money to the military relief effort, further endearing him to the general American public.
Louis' success as a boxer transcended racial barriers. He was a hero to the segregated African-American population, but he was also the first US Black athlete to appeal to whites. As his son Joe Louis Jr. later said, "What my father did was enable white America to think of him as an American, not as a Black. By winning, he became white America's first Black hero."2 At a time when African-Americans were treated as second-class citizens, he was a source of immense pride. "His position at the top of his sport, his celebrity status, and his public image helped bolster the confidence of a people whose heroes were rarely accorded white attention or respect. In the difficult time of war his decision to cooperate with and become a symbol of a government that was far from fair to him and his people offered a constructive, albeit imperfect, course of action."2
Despite his success, Joe Louis was known as a humble and generous man. Like the monument in his name, Louis was not without controversy though. He was known as a womanizer and philanderer, marrying four times, twice to his first wife. He became addicted in cocaine, suffered from mental illness, and struggled to stay afloat financially for the rest of his life after retirement. He passed away on April 12, 1981 and was buried in Arlington National Cemetery.
Sources
1. Risen, James. "Is It Thumbs Down for 'Fist' in Detroit?" Los Angeles Times. Published October 16, 1986. Accessed June 3, 2016. http://articles.latimes.com/1986-10-16/news/mn-5641_1_joe-louis 2. History.com Staff. "Joe Louis." A&E Networks. Published 2010. Accessed June 3, 2016. http://www.history.com/topics/Black-history/joe-louis
Additional Information