Wings Over the Rockies Air and Space Museum
Introduction
Located on the former Lowry Air Force Base, the Wings Over the Rockies Air and Space Museum's mission is to "…educate and inspire people of all ages about aviation and space endeavors, past, present and future." The museum opened in 1994 and displays numerous historic military and civilian aircraft and space vehicles housed within and without Lowery's 40,000 square-foot hanger #1, which was built in 1939. The museum also offers many interactive exhibits and was designated Colorado's official air and space museum by the state legislature.
Images
Aircraft on display within hanger #1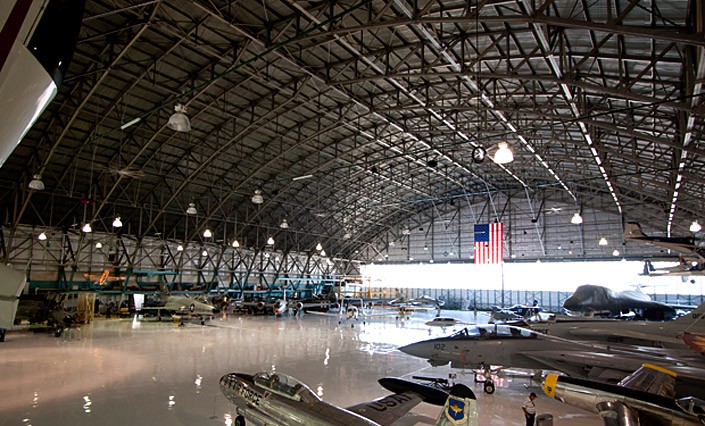 The massive B1-A Lancer with smaller aircraft in the foreground.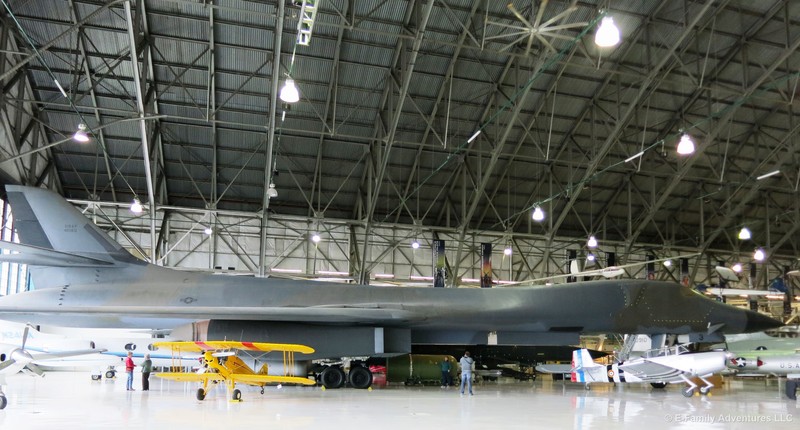 A future x-wing pilot in front of his x-wing fighter.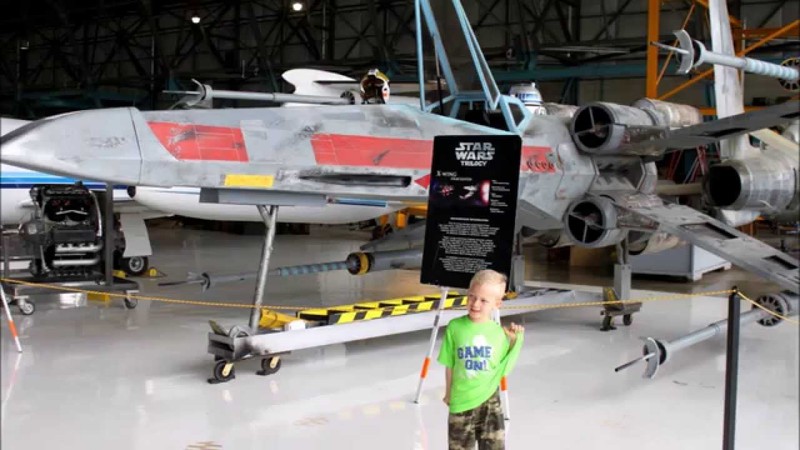 All decorated for the Holidays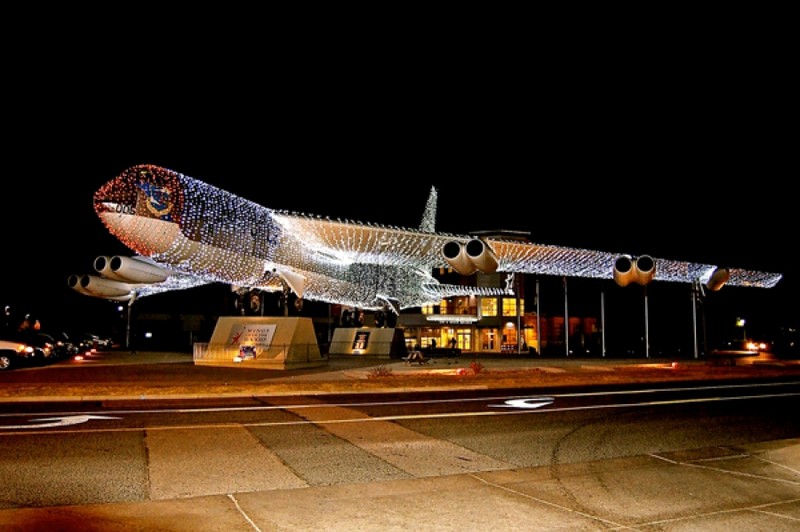 Backstory and Context
The museum also preserves the history of the Lowry Airforce Base and is also home to the Colorado Air Heritage Museum which preserves the long history of the Colorado Air National Guard. The facility features a third-floor observation deck where one gets a panoramic view of the base and surrounding Aurora, a flight simulation center, research library, and gift shop. It also offers many educational opportunities such as its Wings Aerospace Academy and related Science Program and summer camps for students. The special and recurring events include Storytime in the Exploration Center, Cockpit Demo Days, and a Distinguished Lecture Series. Please see the website or call for event dates and times.
Of course, most people come to view and touch the vintage aircraft on display and they include a: 1926 Eaglerock biplane, 1938 Bolo, 1939 Piper Cub, 1952 T-bird, 1958 Sabre Jet, 1970 B1-A Lancer, 1972 Corsair II, and 1975 Tomcat, among others. As for the museum's space and rocketry displays, they include: a space station module, an Apollo Command Module boilerplate, an interstage skirt from a Titan IV rocket, and assorted scale models of various spacecraft and bases.
Sources
"History." Wings Over the Rockies Air and Space Museum. Accessed June 1, 2016. https://wingsmuseum.org/about/history.



Additional Information