Penrose-Strawbridge House
Introduction
Completed in or around 1721, the Penrose-Strawbridge House stands on the location of the former Fountain Low Estate, the home of of colonial Pennsylvania's Lieutenant Governor, Sir William Keith. The estate was later renamed Graeme Park by Keith's son-in-law Dr Thomas Graeme. The center part and foundation dates back to c1721 and probably predates the more famous Keith House, which is located only a couple hundred yards away. Significant additions were made in 1810,1830, 1858, and in the 1920s. The significance of the building lies with its evolution over the course of the eighteenth and nineteenth centuries. The building also has historical significance for its association with Keith's original plantation and as a representative example of an expanded colonial home that was modified over two centuries. The house also was used as the main location for the motion picture Apparition, filmed on location in June 2013. The Penrose-Strawbridge house is on the National Register as a Contributing Resource to Keith House, Graeme Park, including land surrounding this building, hosted 3 Revolutionary War Encampments in 1777. The house is current being restored by, and is used as headquarters, by the Horsham Preservation and Historical Association.
Images
Penrose-Strawbridge House seen from Graeme Park c1923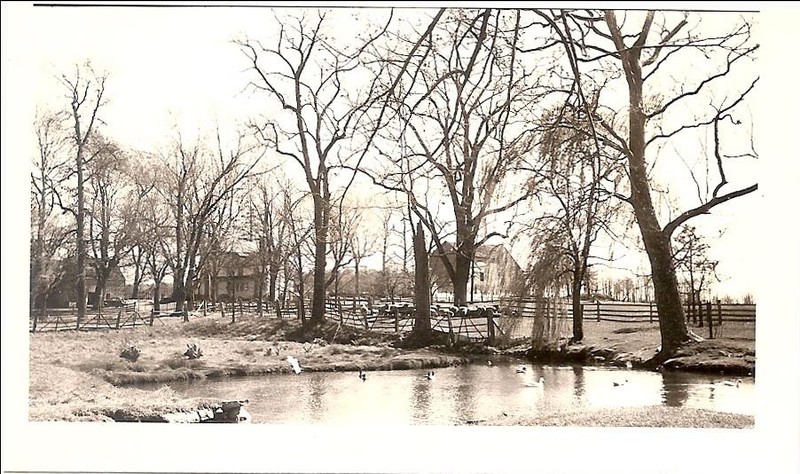 Margaret Choate showing what we believe is the c1721 outside wall of the original cabin. Margaret is standing in the section of the house added in 1810 by the Penroses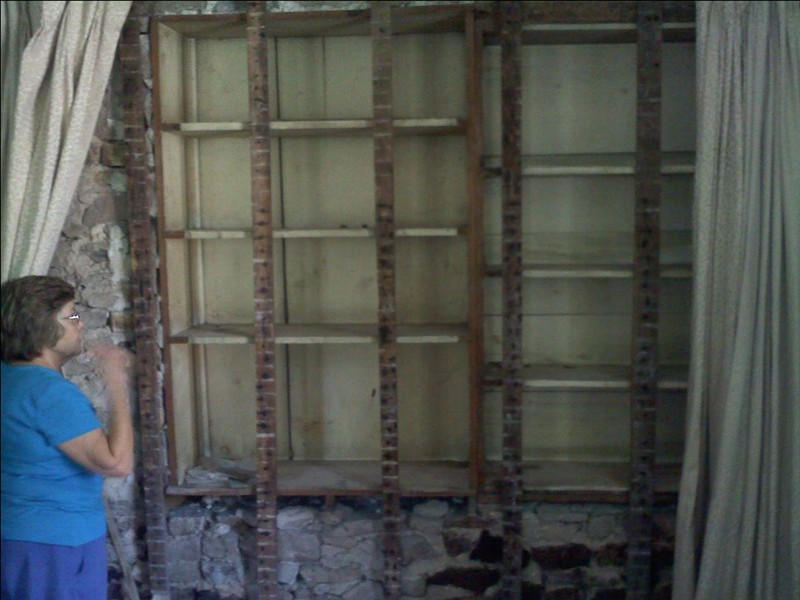 Ruins of barn dating to before 1735 along Governor Road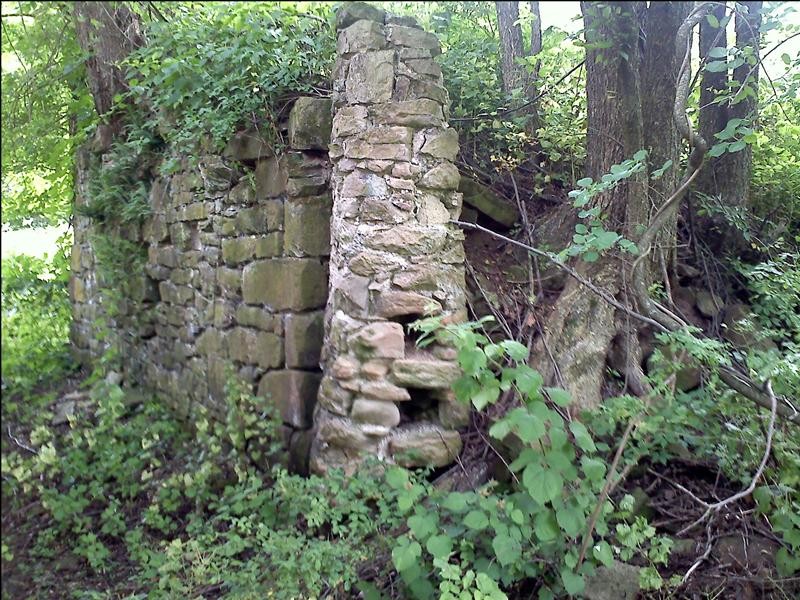 Barn supports from the original, larger 1839 barn plus an archway that may date back to Sir William Keith - perhaps part of his planned distillery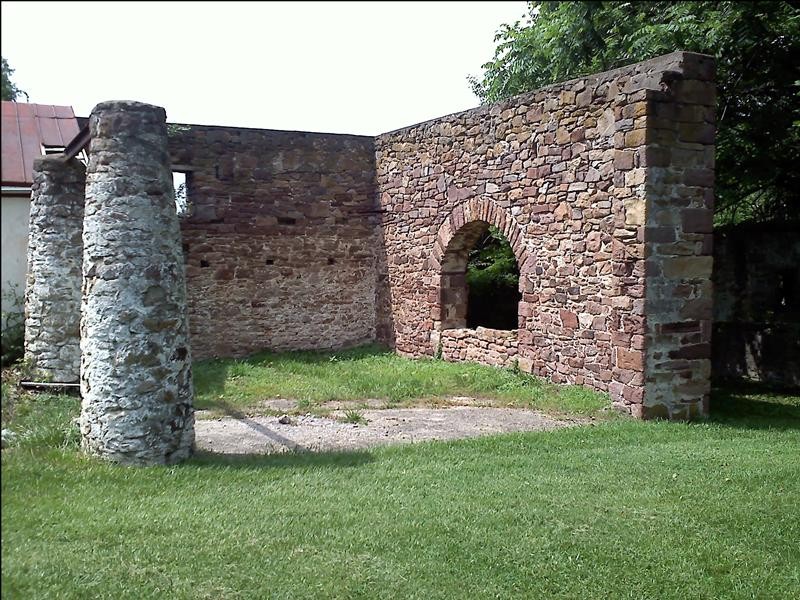 Mysterious Cistern in c1721 basement of Penrose-Strawbridge House. This, and large vaults in this basement indicate that it may have been part of Sir William Keith's efforts to build a brewery on the estate.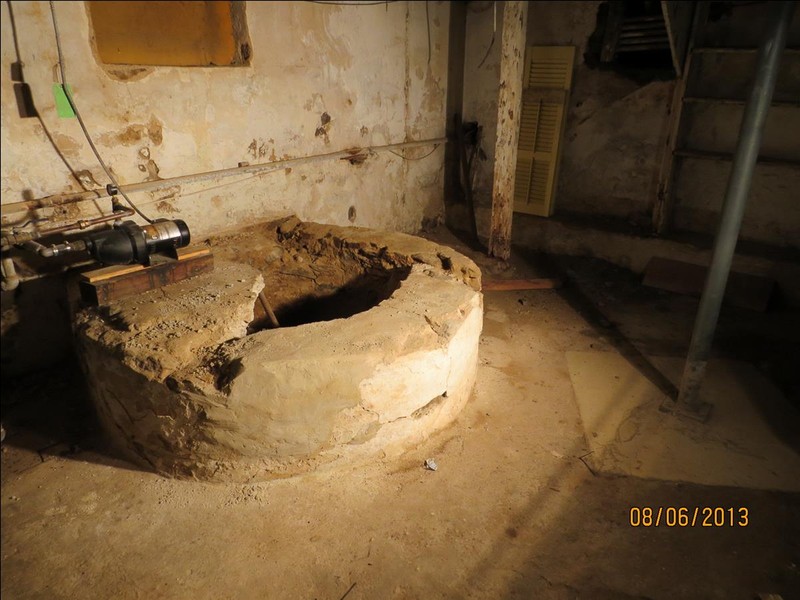 Learn more about the history of Horsham Township with this book-available by clicking the link below.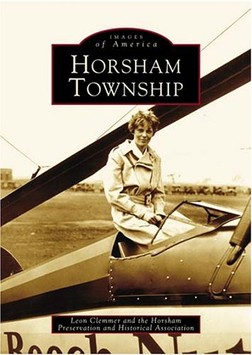 Backstory and Context
This structure is was originally part of Sir William Keith's Fountain Low Estate which he established in 1720 when he was Lt Governor of Pennsylvania under Hannah Penn, the widow of William Penn, and may have been the first structure that Governor Keith built here. Keith was a popular governor and also the 4th Baronet of Nova Scotia. Always short of funds, he stranded a young Ben Franklin in London without promised papers of introduction, then died in poverty in the Old Bailey.

Renamed Graeme Park, the estate became home to his grand-daughter, Elizabeth, called the most learned woman in America who had her heart broken by the son of the same Mr. Franklin. The farm became an encampment for several Revolutionary War armies including that of Mad Anthony Wayne, and is rumored to have been a place that General Washington was fond of visiting - until Elizabeth delivered a letter demanding his surrender. After surviving a threat from the new Commonwealth of Pennsylvania to confiscate the estate, Graeme Park was sold to a Quaker farmer, and his family, who worked and improved it till it was "one of the most valuable farms in Eastern Pennsylvania". This family made major additions to the farmhouse in 1810, 1830, and 1858.

In the 20th century the property was purchased by a retired stockbroker and his young wife, a gentleman farmer and horse breeder, a man who set an altitude record in a balloon and won 16 steeplechase races and was said by his wife to have broken every bone in his body doing it. They saw nearby fields first turned into an test field for aviation pioneer Harold Pitcairn, and then saw that field expanded by the US Navy onto their own land to accommodate jets after World War II.
Sources
Horsham Preservation and Historical Association website, (accessed 5/31/16) www.HorshamHistory.org Biographical Sketches of Leading Citizens of Bucks County, PA (Buffalo, NY:Biographical Publishing Company, 1899P page 137; Bulletin of the Historical Society of Montgomery County Vol XVI (Norristown, PA: Historical Society of Montgomery County 1967-69) Elizabeth Graeme Fergusson, "Letter from Anthony Wayne", 14 September 1777, Historical Society of Pennsylvania, Unpublished Material Case 14, Box 16, Philadelphia, PA (Gentile p4) Gentile, Nancy Jacquelyn The Penrose Family at Graeme Park 1801-1920 Commonwealth of Pennsylvania ©1984 ISBN 0-89271-031-4 (Available at Graeme Park Visitor Center) Ousterhout,Anne M. The Most Learned Woman in America: A Life of Elizabeth Graeme Fergusson , Pennsylvania State Univ Pr (November 24, 2003), ISBN-10: 0271023112, ISBN-13: 978-0271023113 (Available at Graeme Park Visitor Center) Penrose Strawbridge Homestead Title Search "Penrose Strawbridge House Report" - Margaret Choate Franklin, Benjamin The Autobiography of Benjamin Franklin Courier Corporation, 1868 Google Books retrieved 4/2/2016
Additional Information