Margaret Sanger's Brownsville Clinic, 1916
Introduction
At this location in 1916, Margaret Sanger opened the Brownville Clinic- the first birth control clinic in the United States. Opened and operated for its short life in secret, Sanger provided many women with information and access to contraceptives and gave open information to subjects such as sex. The clinic first shut down a few months after its opening resulting in the arrest of Sanger. Though the clinic did not survive long, it was the first of its time to openly approach the subject, thus giving aid to hundreds of women, and starting a movement still felt today.
Images
Clinic exterior at 46 Amboy Street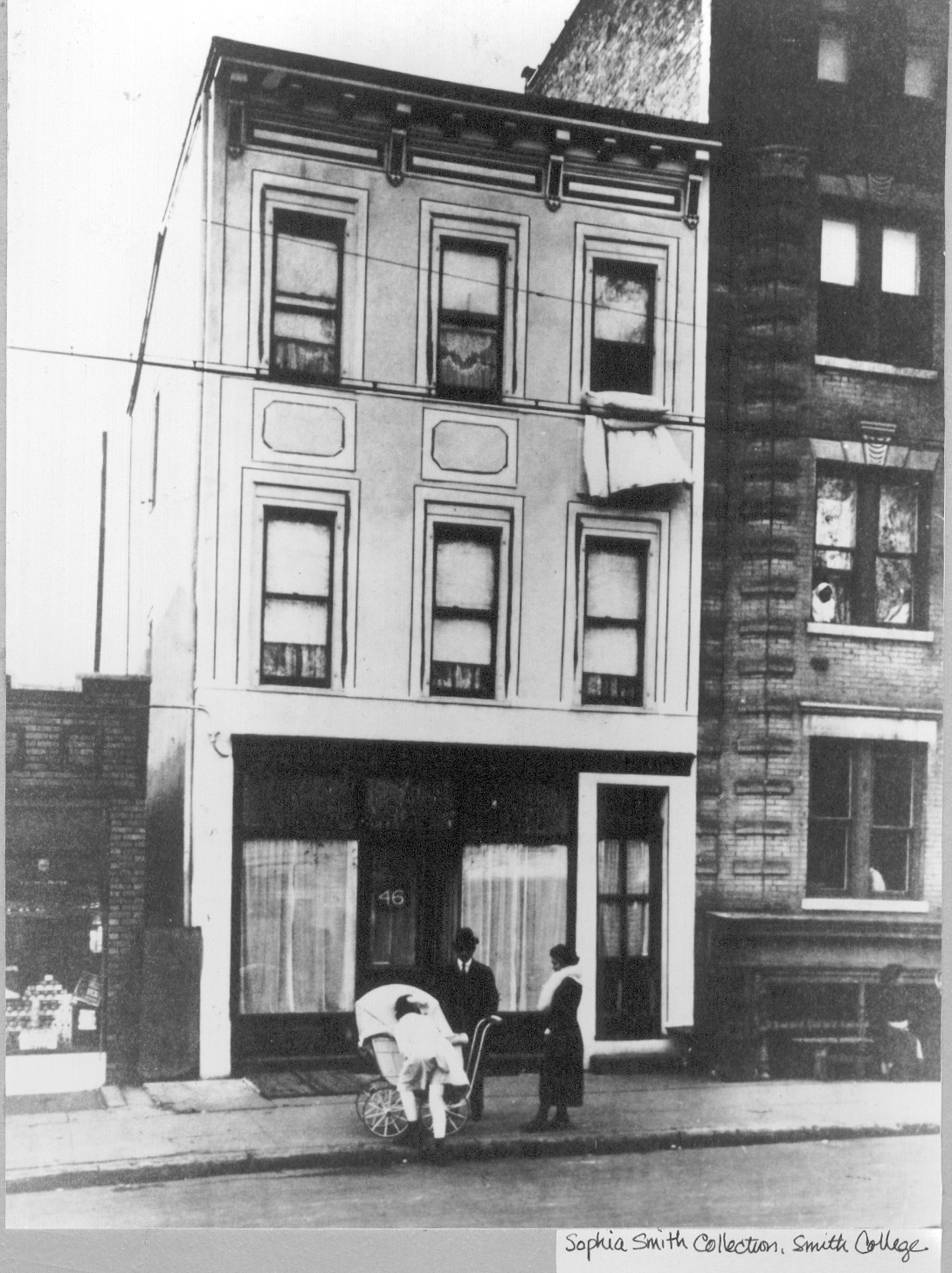 Sanger, her sister Ethel Byrne and Yiddish interpreter Fania Mindell counseling clients.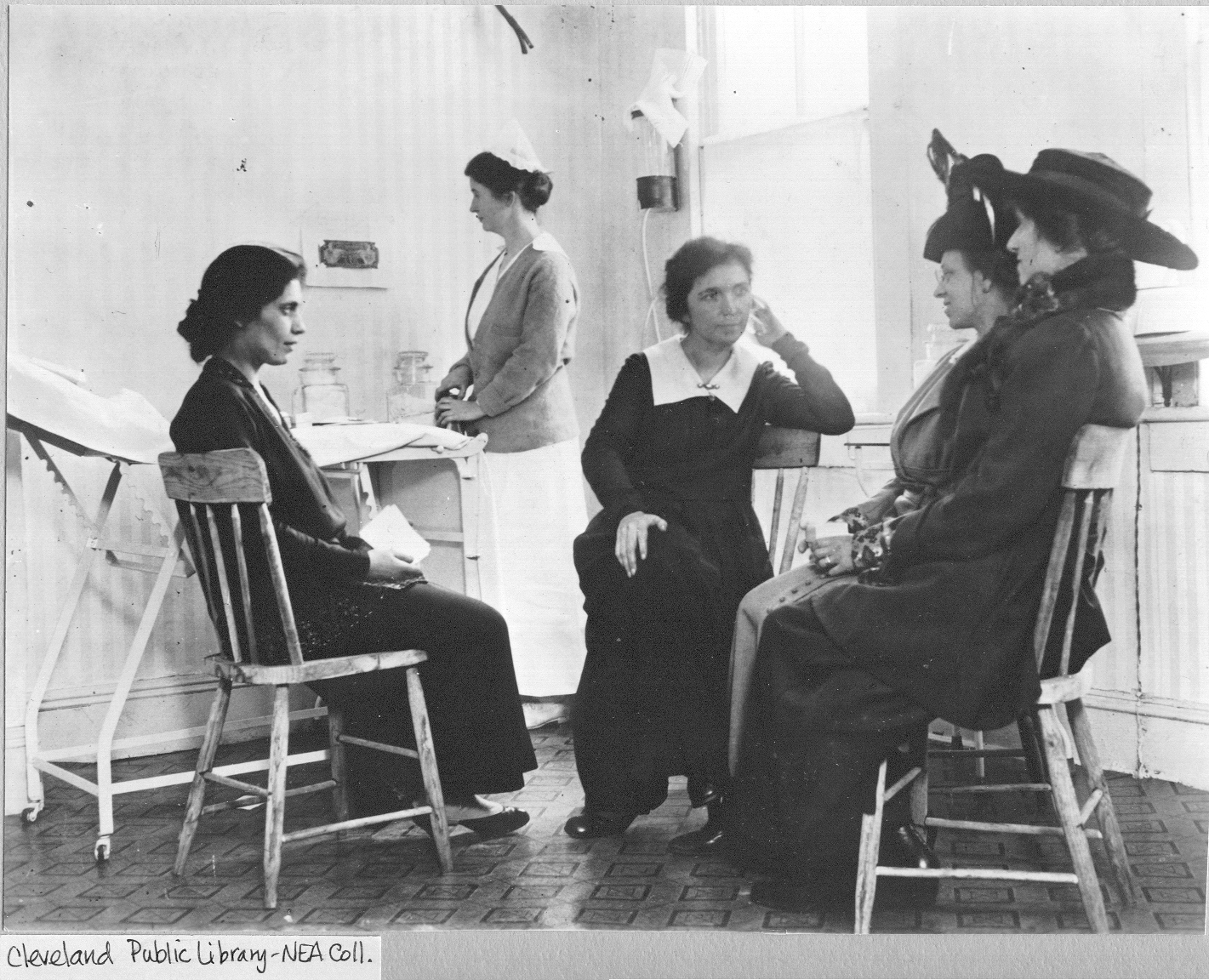 Mothers with carriages stand outside the Brownsville Clinic, Brooklyn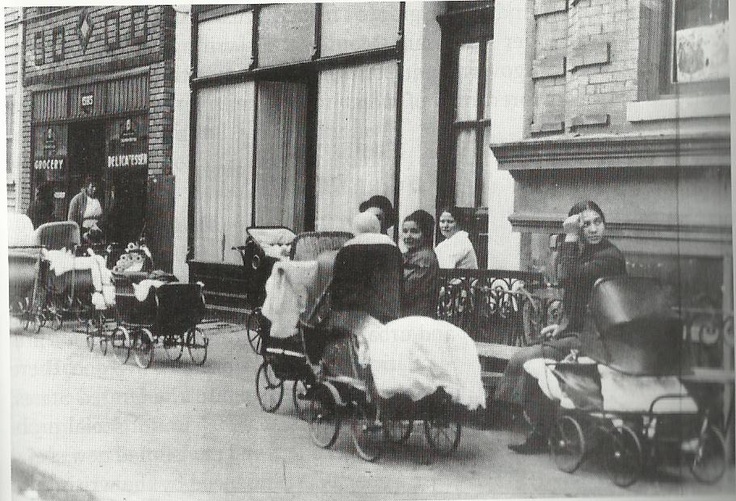 Part of the Comstock Laws- the acts that Margaret Sanger fled from when she went to England.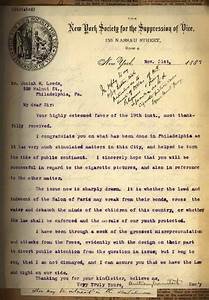 Backstory and Context
Sanger fled to England in 1914 after having charges brought against her in respect to the Comstock Laws. These laws were a set passed by the US Congress to help stop the spread of immoral information finding its way into young children`s minds. This included the open conversations and giving open access of contraceptives. While in England, Margaret Sanger studied more about contraceptives, mainly birth control, and used this new information in the clinic she would open back in America.

Sanger worried that women would not come to the clinic due to laws that prevented her from publicly spreading the word. However, when a mass of people showed up it brought to realization just what these women were looking for, and who they could confide and open up to. Women did come to the clinic when it opened, but it was shut down only 10 days after opening because of the notice it was getting by the young women of the area. The police used undercover cops to obtain enough information to raid the clinic.

After being shutdown for the last time after getting evicted from the property, Sanger founded the American Birth Control League in 1921. Her mission with founding this league was to educate women on the prevention of pregnancy and proper use of contraceptives. She used lectures and writings to inform women. In 1923, the first legal birth control clinic opened under Sanger and the league. It was known as the Clinical Research Bureau.
The American Birth Control League would turn into modern day Planned Parenthood, which now serves millions of women of all ages throughout the United States. Even today Planned Parenthood is still attacked the same way Sanger and her actions were, and women still fight in many areas just to be given accurate and open information about contraceptives and pregnancy. Margaret Sanger`s ideas have influenced a nation and her battle is being fought by women around the globe, pushing toward a new era where openly talking about these issues is the best way to combat unexpected or unwanted consequences, and giving women the right to their own choices for themselves.
Sources
Grimaldi, Jill. "Sanger's First Clinic." Margaret Sanger Papers Project. 2010. Accessed May 29, 2016. https://sangerpapers.wordpress.com/2010/10/26/sangers-first-clinic/.

Grimaldi, Jill. "Margaret Sanger Papers Project." Margaret Sanger Papers Project. October 16, 2015. Accessed May 29, 2016. https://sangerpapers.wordpress.com/tag/brownsville-clinic/.

"Margaret Sanger." Margaret Sanger. Accessed May 25, 2016. http://www.u-s-history.com/pages/h1676.html.

Seward, Sheraden. "The Comstock Laws (1873)". https://embryo.asu.edu/pages/comstock-law-1873

https://100years.plannedparenthood.org/

Additional Information