Capital One Field at Maryland Stadium (Formerly Byrd Stadium)
Introduction
Capital One Field at Maryland Stadium is home to the University of Maryland Terrapins football team, a member of the Big Ten Conference. The stadium first opened as Byrd Stadium on September 30, 1950, and has grown over the years to offer a capacity of 51, 802 . For many years, the stadium was named Byrd Stadium in honor of former coach and university President Curley Byrd. The name was changed following a contentious 12-5 vote by the university's board in 2015. The change was both as an opportunity to better license the name to corporate sponsors, and a response to student and faculty protests given the former President's opposition to integration during his years as President between 1936 and 1954.
Images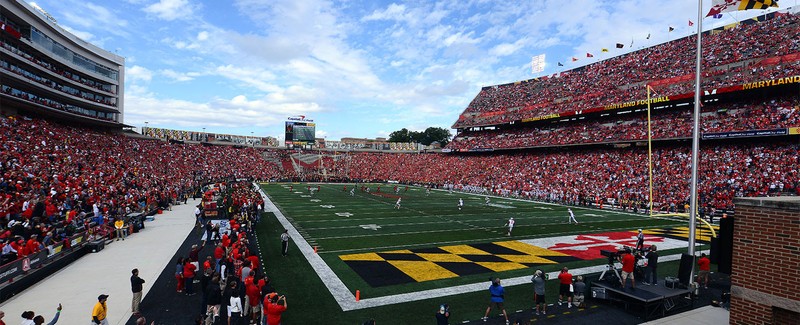 The stadium was named in honor of Byrd in 1950. Despite his success as a former player, professor, athletic director, and university president, his vehement opposition to racial integration cast a shadow on his legacy that led to the name change.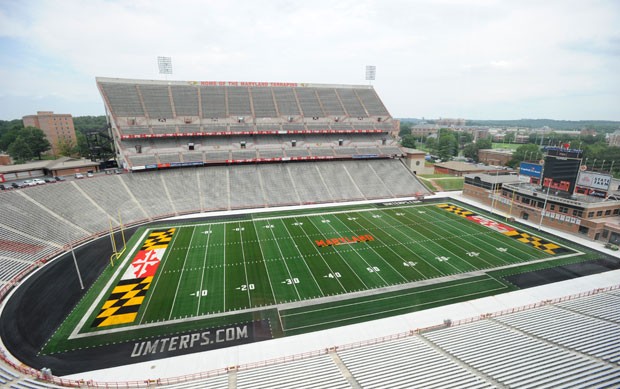 Backstory and Context
Built in 1950 at a cost of about one million dollars, this stadium boasted a capacity of 34,680. Through the years, the stadium has been expanded and renovated to include luxury boxes and additional capacity and now hold 51,802 people. In the summer of 2012, the stadium was upgraded with new turf made of silica sand and cryogenic rubber that can reduce the temperature of the field surface.
The stadium's name became a source of controversy when students and others learned of some of the actions Byrd took while serving as the university president. Curly Byrd was the head coach for the university's football team between 1911 and 1934 and also served as head baseball coach from 1913 to 1923 He also taught classes and served as the university president from 1936 to 1954. Byrd was an ardent segregationist who used his position to prevent Black athletes from attending classes or participating in sports-even if they were members of an opposing team.
During an on field ceremony at a game in the 2013 season the University honored a former Syracuse football player who was denied the ability to play at this stadium because of his race. Wilmeth Sidat-Singh, star player for the Syracuse Orangemen in 1937, was forced to sit out a game at Maryland when Syracuse acquiesced to Maryland's rule that Black players could not play at the stadium.
Following protests and petitions by students and faculty, University of Maryland President Wallace D. Loh supported and the Maryland Board of Regents voted in favor of the stadium name change. The stadium is now called, the Capital One Field at Maryland Stadium.
Sources
"Capital One Field at Maryland Stadium." University of Maryland Athletics. Accessed on May 26, 2016. www.umterps.com Kirshner, Alex. "Maryland's Byrd Stadium is named for a racist. Should that Change?" Testudo Times. Maryland Football. April 9, 2015. Accessed on May 26, 2016. www.testudotimes.com McKenna, Dave. "76 Years Later, Maryland Tries to Right a College Football Wrong." DEADSPIN. October 31, 2013. Accessed May 26, 2016. www.deadspin.com
Additional Information