Music Hall Center for the Performing Arts
Introduction
Music Hall Center for the Performing Arts was built in 1928 as Wilson Theater. The building and lavish interior cost $3 million and was paid for by auto pioneer John Dodge's widow, Matilda Dodge Wilson. Going through several transformations over the years and facing demolition, it has been renovated back into a performing arts center today.
Images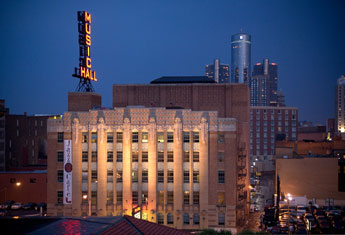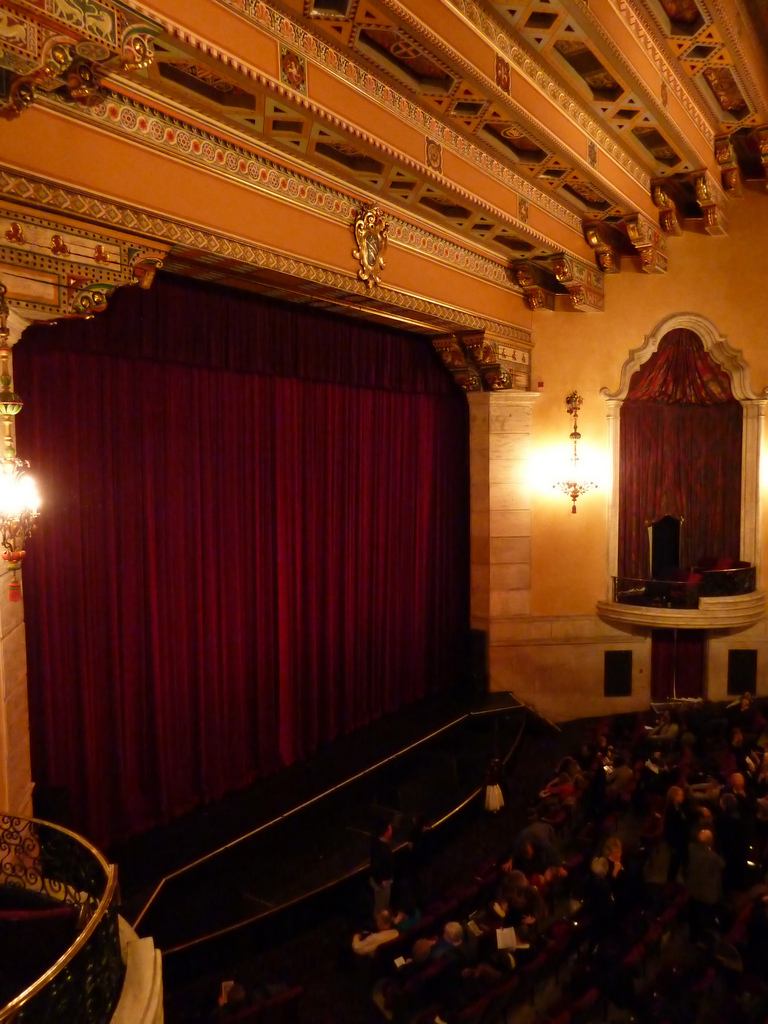 The ceiling of the main amphitheater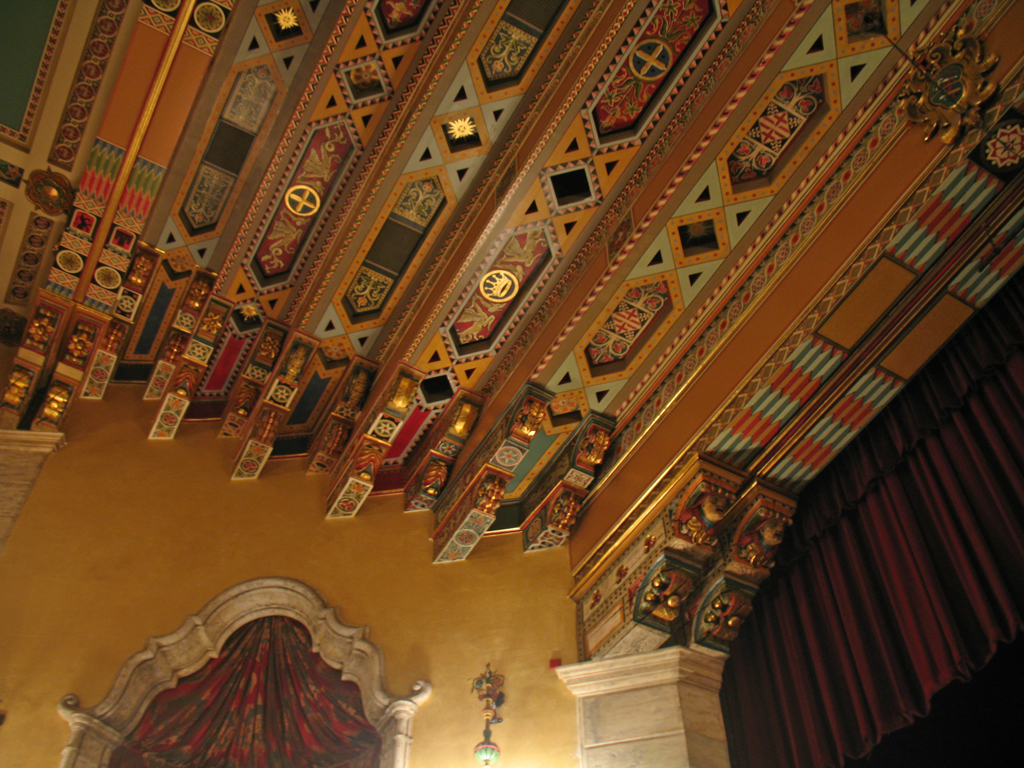 Tower sign, reinstalled after decades of being gone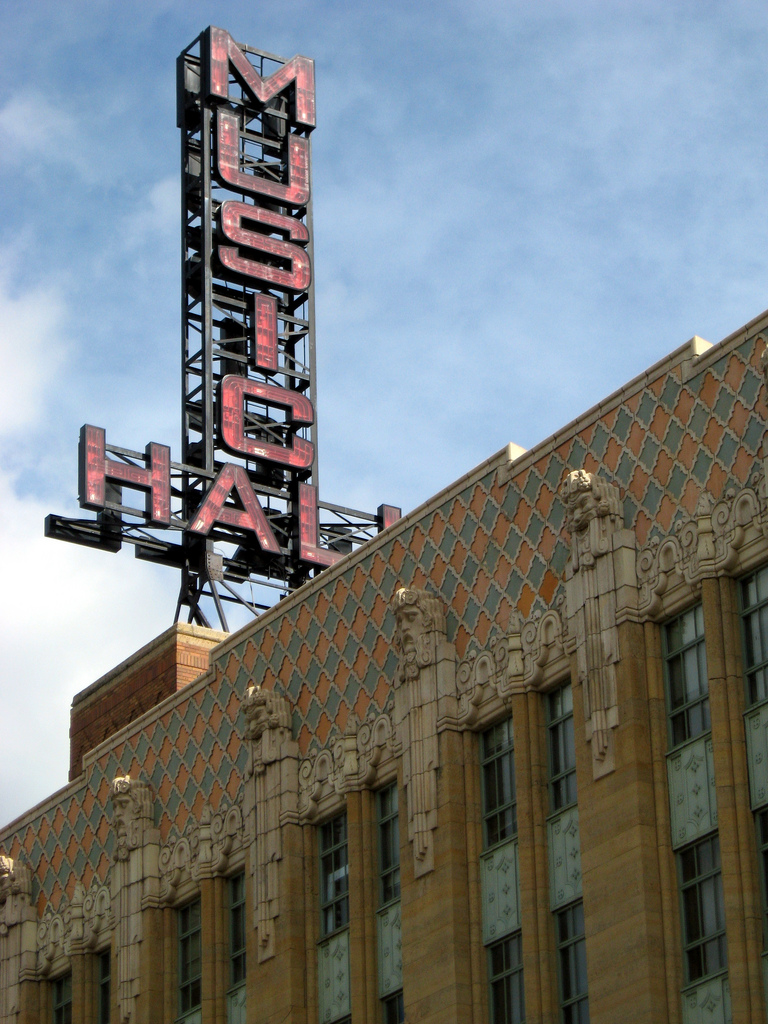 Matilda Rausch Dodge Wilson, benefactor of Wilson Theater, which would become Music Hall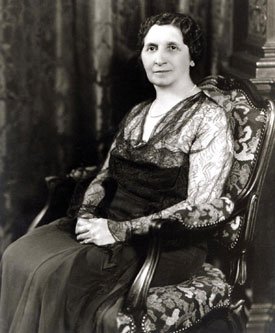 Backstory and Context
Matilda Rausch was born to German immigrants who settled in Detroit in 1884, the year after she was born. She met her husband John Dodge while working as a secretary at his company, the Dodge Motor Car Company. Sadly, John died in 1920 and his brother and business partner Horace died shortly after. This left the Dodge fortune to Matilda and Horace's widow, Anna, who sold their company shares in 1925 for a whopping $146 million. Matilda remarried that year to Alfred Wilson.

Matilda Dodge Wilson used her wealth to become a great philanthropist of the arts, history, and culture. She decided to build the Wilson Theater after touring some of the great classic theaters in Europe. It was an interesting choice to build a traditional theater house at a time when Hollywood "talkies" were really taking off and replacing classic performing arts.

The Wilson Theater opened on December 9, 1928 with Florenz Ziegfeld's production of "Rosalie." The 1701-seat theater was designed by William Kapp and Smith, Hinchman & Grylls with state-of-the-art attributes and style. The curved wood-paneled walls, silk drapes, specially designed seats and carpet, and an orchestra pit for 40 musicians made Wilson Theater a rival to nearly any major performance facility in the country.1The theater became the first "legitimate" (live stage) performing arts center in the US that had open access, with all visitors similar quality experience. 2

In 1944, Wilson sold the building and it was renamed Music Hall with intentions to make it home to the Detroit Symphony Orchestra. However, a short time later, in the 1950s, the theater was sold again and converted into the world's second Cinerama, with a huge curved screen and multiple projectors. The opera boxes were removed and the interior repainted. The theater went through another transformation in 1974, when it was saved from demolition and converted back to a performing arts center. It became home to the Michigan Opera Theater until 1985. Another major renovation occurred in 1995, taking the theater back to its original grandeur at a cost of $6.5 million. Many of the original pieces can still be seen in the theater today, and its tower sign was re-installed on the outside. Additional performance spaces, the Jazz Café and the 3Fifty, a rooftop nightclub, were created as well.

The main auditorium at Music Hall remains among the best venues in the United States and has seen performances by stars such as Fred Astaire, Lucille Ball, Count Basie, Louis Armstrong and Miles Davis, and more recently by Aretha Franklin, Anita Baker, Annie Lenox and hundreds more. The Jazz Café is already regarded as one of the country's most important jazz venues.

Sources
1. Music Hall Official Website. http://www.musichall.org/history 2. Interview with Vince Paul, President and Art Director of Music Hall. https://www.youtube.com/watch?v=FkgC3jfT2yg
Additional Information