Kentucky Railway Museum
Introduction
Kentucky's official railway museum began in 1948 when some local enthusiasts formed a local chapter of the National Railway Historical Society. With a donation of a steam locomotive from the Lousiville and Nashville Railroad in the early 1950s it was on its way. It chapter leased some land, and it opened to the public on Memorial Day 1958.
Images
The Kentucky Railway Museum offers excursions, exhibits and lots of special events that showcase the history of the railroad in Kentucky. It is located in New Haven, Kentucky.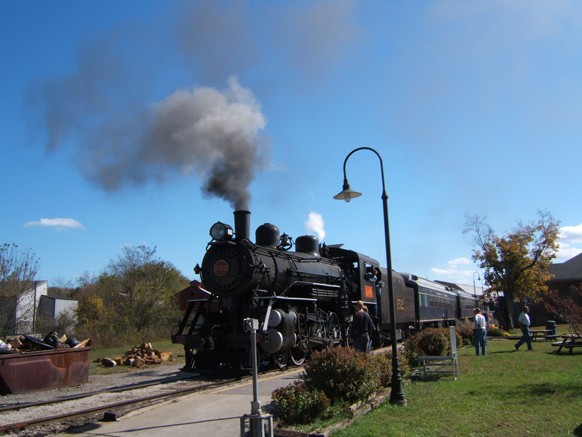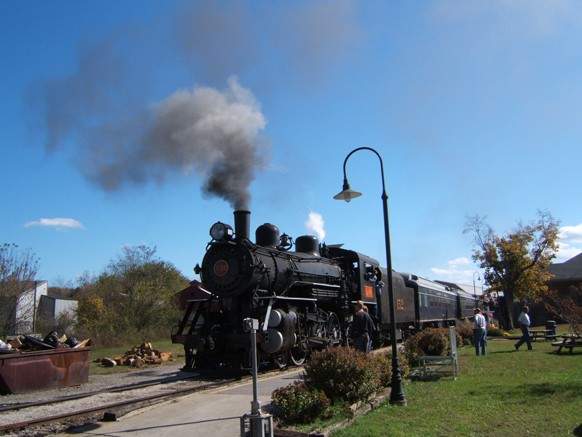 Backstory and Context
It drew more than 200,000 visitors in its first 10 years to see the steam engine and other donated equipment and artifacts. More space was soon required and a new lease was signed that expired in 1993. With grant funding, including a state economic development grant, the museum was able to find and purchase a permanent home, 17 miles worth, from CSX Transportation in LaRue and Nelson counties. Two brothers from New Haven, Kentucky donated six acres of land a building for museum headquarters. This facility opened in 1990.
Other work didn't stop during these years. Volunteers sought and received funding to restore the steam engine. It took 13 years and was completed entirely with volunteer labor. After being in retirement for 30 years, it was moved under its own power in 1985. It is still functioning today. Meanwhile the museum was able to add several passenger cars and operating diesel-electric locomotives.
In 1995, a new 5,000-square-foot museum opened. The museum now has more than 70 pieces of rail equipment. It still gets more than 40,000 visitors a year, including lots of school groups. Today it offers special exhibits, excursions and events throughout the year.
Sources
www.visitbardstown.com http://www.kyrail.org/
Additional Information