Byrd Theatre
Introduction
Built in 1928 as one of the area's grand movie palaces, the Byrd Theatre is still used for what it was originally intended, the showing of movies on a daily basis in a palatial atmosphere. Named for one of the founders of Richmond, William Byrd II, the theatre showed its first movie on Christmas Eve of 1928 and as been doing so almost continuously ever since. Designed by Richmond architect, Fred Bishop, the Byrd features a vintage Wurlitzer Theatre Organ, Italian and Turkish marble, gilded archways and eleven crystal chandeliers. It was designated a Virginia Historic Landmark in 1978 and added to the National Register of Historic Places in 2007.
Images
The Byrd's main auditorium.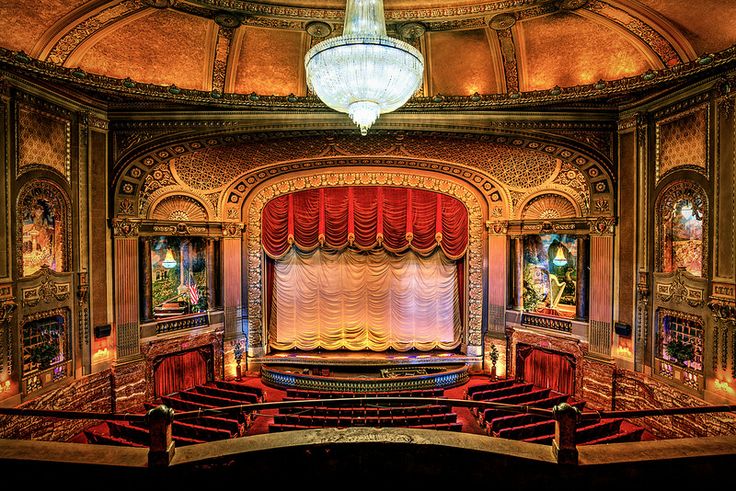 The Byrd's exterior at night.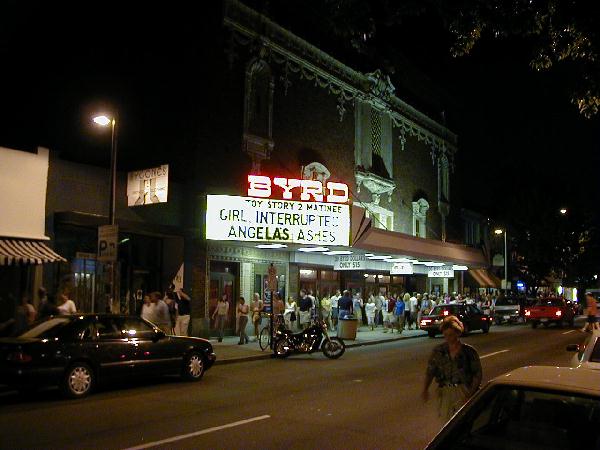 The Byrd's large chandelier lowered for cleaning.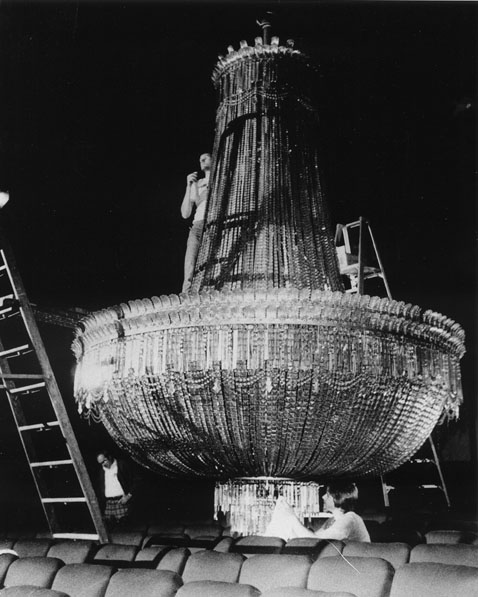 The Byrd's Mighty Wurlitzer Organ's keyboard.
Byrd Theatre soon after it opened in 1929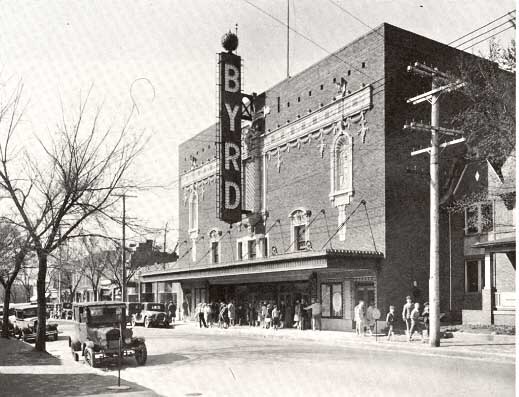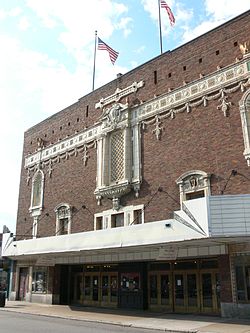 New road paved in front of Byrd Theatre soon after it was completed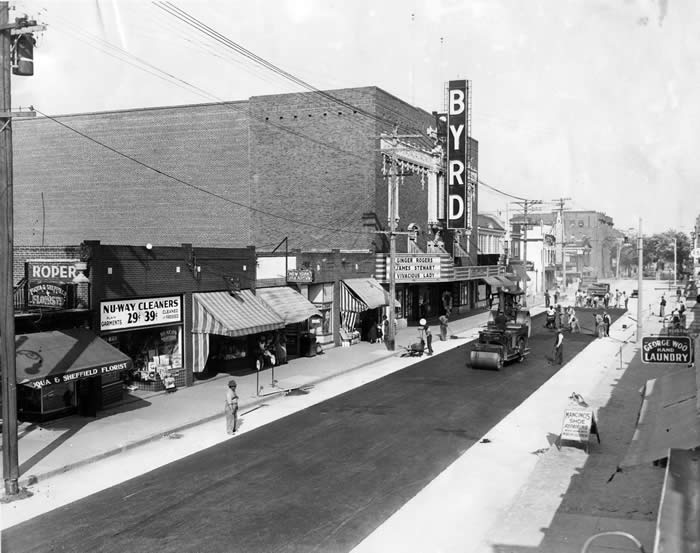 Amphitheater as it looked in 1929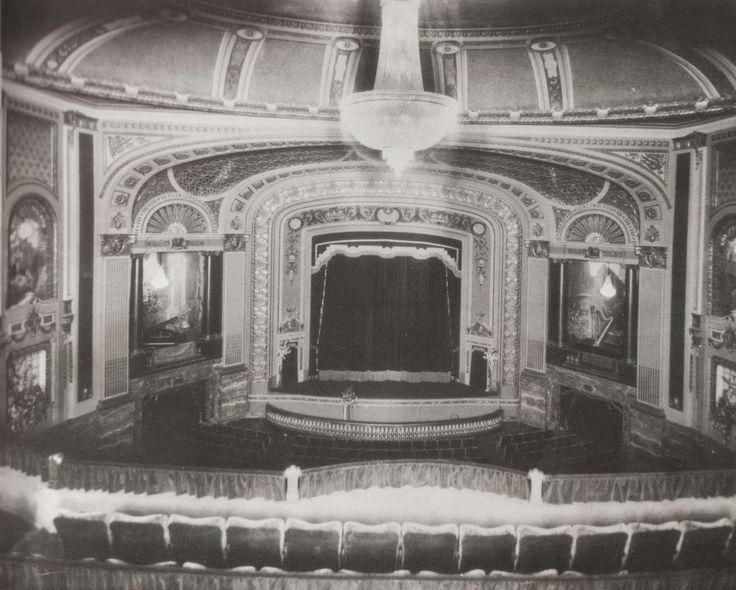 William Byrd II, the namesake of the theatre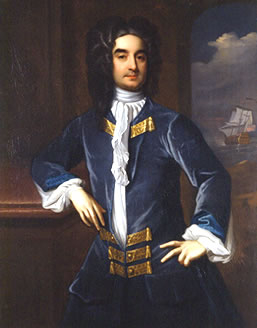 Backstory and Context
The Byrd was built at a cost of $900,000 in 1928 ($12.4 million today, adjusted for inflation) and began its tenure showing silent movies with in-house sound added. Admission was 25 cents for matinees and 50 cents for evening shows. The original Wurlitzer organ is still in partial operation and occupies four rooms on the 4th floor above the stage. This all acoustic sound system, devoid of electronics, features a harp (not in operation), a marimba, grand piano and a xylophone all operated from the organ's keyboard controls.
The Byrd also displays various forms of art in the form of paintings and murals that depict Greek mythology. It was originally built with two sound systems, a Vitaphone and the Wurlitzer and a Dolby sound system was added in 2006. In the main auditorium a massive, 18-foot, 2.5 ton Czech chandelier hangs above the heads of theatre goers. The Byrd also originally had a central vacuum system and a natural spring that supplied water for the theatre's air conditioning system.
In 2007 the venerable theatre was acquired by the Byrd Theatre Foundation and restoration efforts have been on going since. It now shows second run movies at discounted prices as well as Saturday Family Classics such as The Wizard of Oz, E.T., and The Sandlot. The Foundation has plans to add various cultural, educational and community events in the future.
Sources
Lohr, Greg (1995-03-27). "Byrd soars with ghosts, nostalgia". Commonwealth Times (Richmond Va). pp. 8–9.
Additional Information