Liberty Hall at the Institute for Colored Youth
Introduction
Liberty Hall was a building belonging to the Institute for Colored Youth.The building was used as the headquarters for the first all Black Philadelphia baseball club, the Pythians, in 1867. The team had meetings and planned events here.The building is no longer standing today. However, there is a plaque elsewhere in Philly, dedicated to the Institute for Colored Youth.
Images
A photo of what the Liberty Hall location looks like today.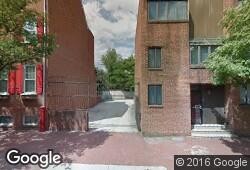 A photo of Octavius V. Catto.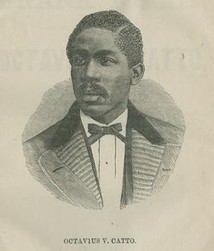 Image of what Liberty Hall used to look like.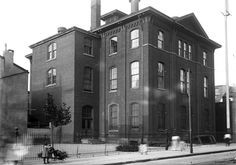 Backstory and Context
The Institute of Colored Youth (ICY) owned Liberty Hall in this location in Philadelphia. In the early 19th century, ICY was connected to the African Americans struggle for social freedom and economic status. It was one of the first schools to train young colored people skilled trades and teaching. One of the most famous students (and instructor) who attended the school was Octavius V. Catto.

Not only was Catto a student and instructor at ICY, he was also a huge civil-rights activist, who helped find the first Philly all Black baseball club, the Pythians. He was the manager and star-player of the team. During the winter and off-season, the Pythians would meet in the second floor of Liberty Hall (their Headquarters) to discuss ways to strengthen the team. They would have meetings and other planned events in this very building. Catto always helped come up with ideas to improve the teams skills for the playing season.

Today, neither Liberty Hall nor the main ICY building remain. The land where Liberty Hall once stood is now occupied by residential buildings. In 1902, the Institute for Colored Youth relocated to the farm of George Cheyney, about twenty-five miles west of its original location. The institute grew into a teacher's college in the 1920s and continues today as Cheyney University of Philadelphia, a state-supported university with an international student body. A plaque on Bainbridge Street honors the history of the original institute.

Sources
Historical Society of Pennsylvania. "PhilaPlace - Pythian Baseball Club Headquarters." PhilaPlace RSS. Accessed May 13, 2016. http://www.philaplace.org/story/67/. Trotter, Joe William, and Eric Ledell Smith. African Americans in Pennsylvania: Shifting Historical Perspectives. University Park, PA: Pennsylvania State University Press, 1997. Accessed May 13, 2016. https://books.google.com/books?id=aybCUIvplxIC&pg=PA209&lpg=PA209&dq=Liberty Hall at the Institute for Colored Youth PA&source=bl&ots=PHmiimkTtW&sig=OYuHB3JAv0CHmpPH9sBeNC21pyo&hl=en&sa=X&ved=0ahUKEwiowKC9stjMAhXKrB4KHdg0CbsQ6AEITjAJ#v=onepage&q=Liberty Hall at the Institute for Colored Youth PA&f=false. "Institute for Colored Youth Historical Marker." Explore Pennsylvania History. Accessed May 13, 2016. http://explorepahistory.com/hmarker.php?markerId=1-A-37D.
Additional Information