National Pony Express Monument
Introduction
Salt Lake City, Utah was one of the stops for the mail carries on the pony express route. Here in Salt Lake City at the This is The Place Heritage Park you will be able to find the National Pony Express Monument. The pony express route started in St. Joseph, Missouri, across the Great Plains, over the Rocky Mountains and the Sierra Nevada to Sacramento, California. This monument shows a rider depending on the station keeper to be there and be ready to change horses as quick as possible. The pony express route took about 10 days to complete. Attacks on the riders along the wrong were common during the whole length of time the pony express was being operated. The pony express was established in the mist of the civil war, so many letters had confidential details. Not only war attacks on the riders but Native Americans attacked the riders tremendously.
Images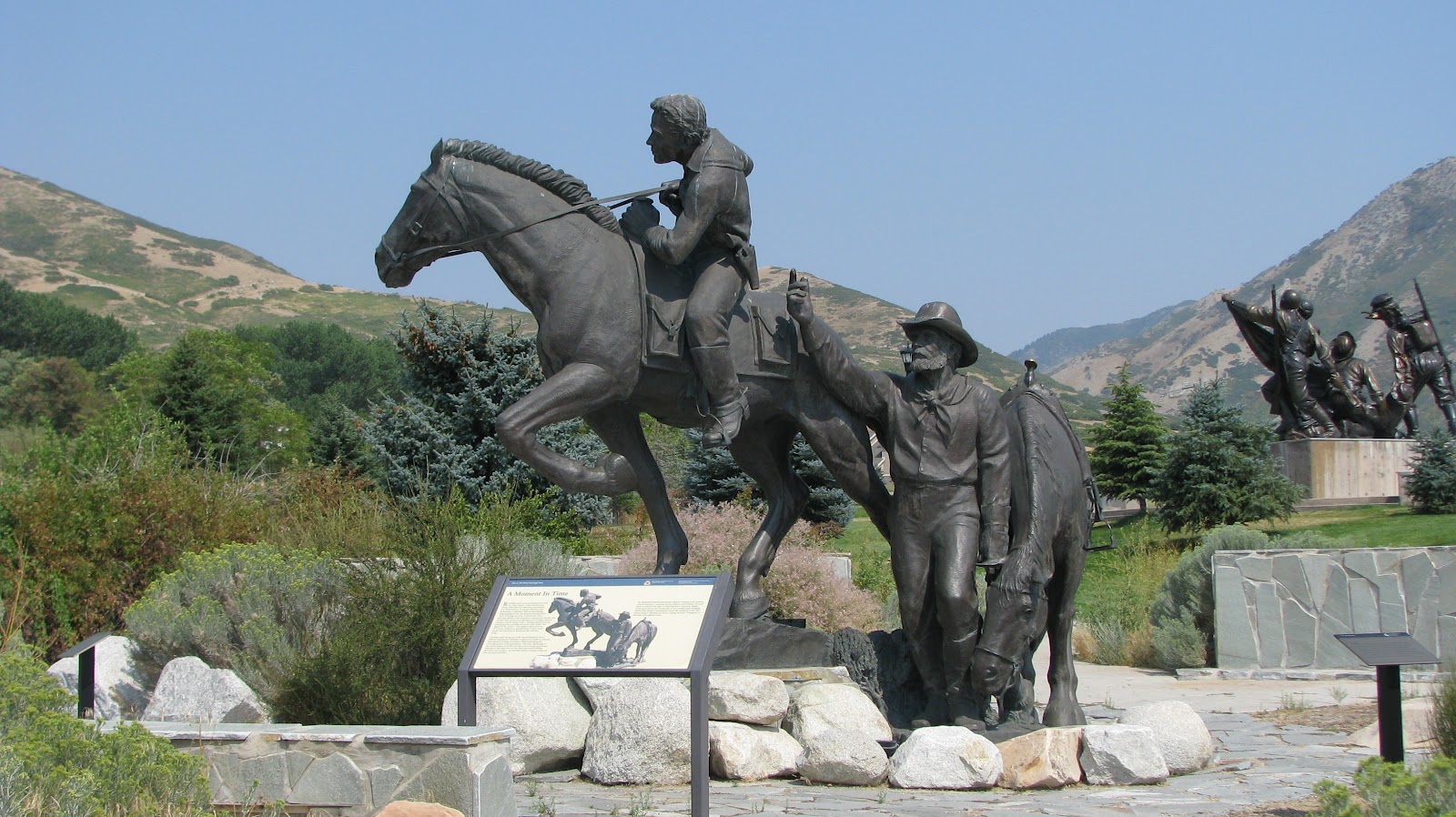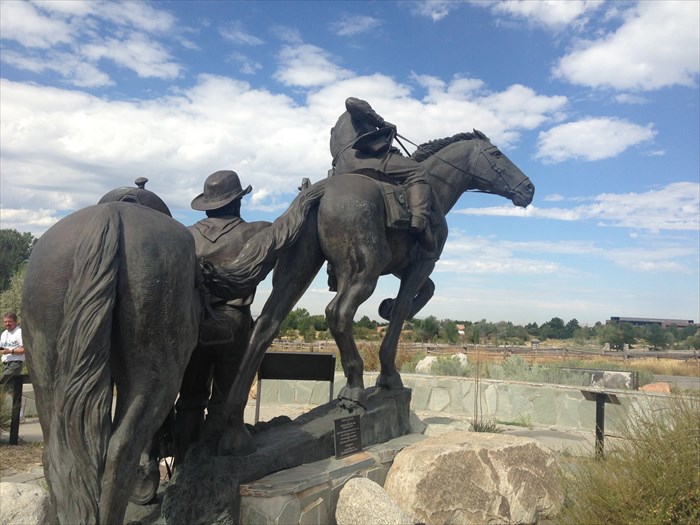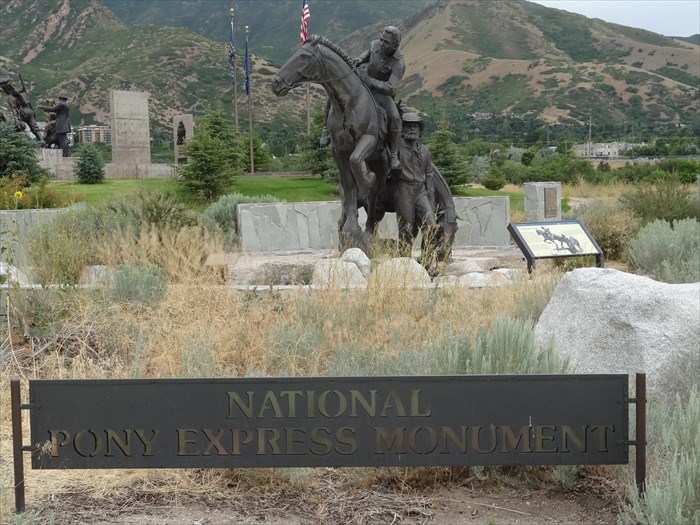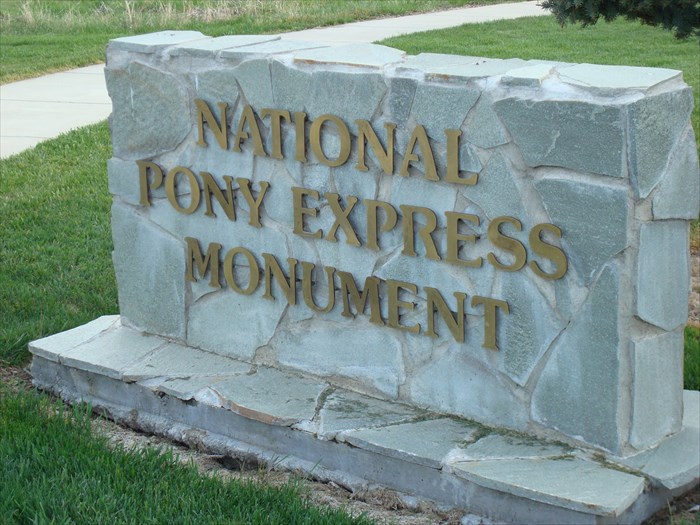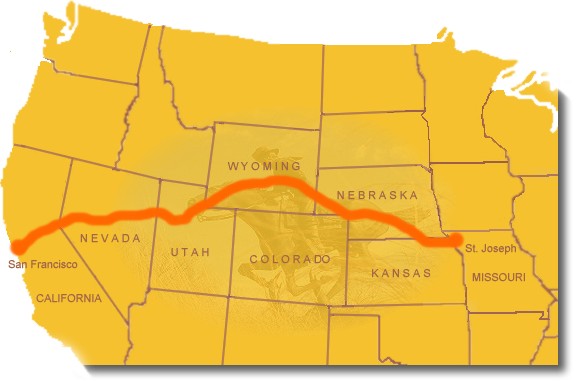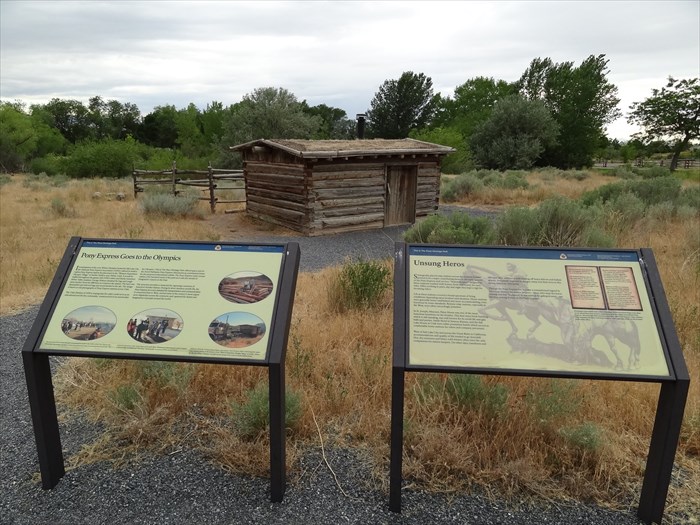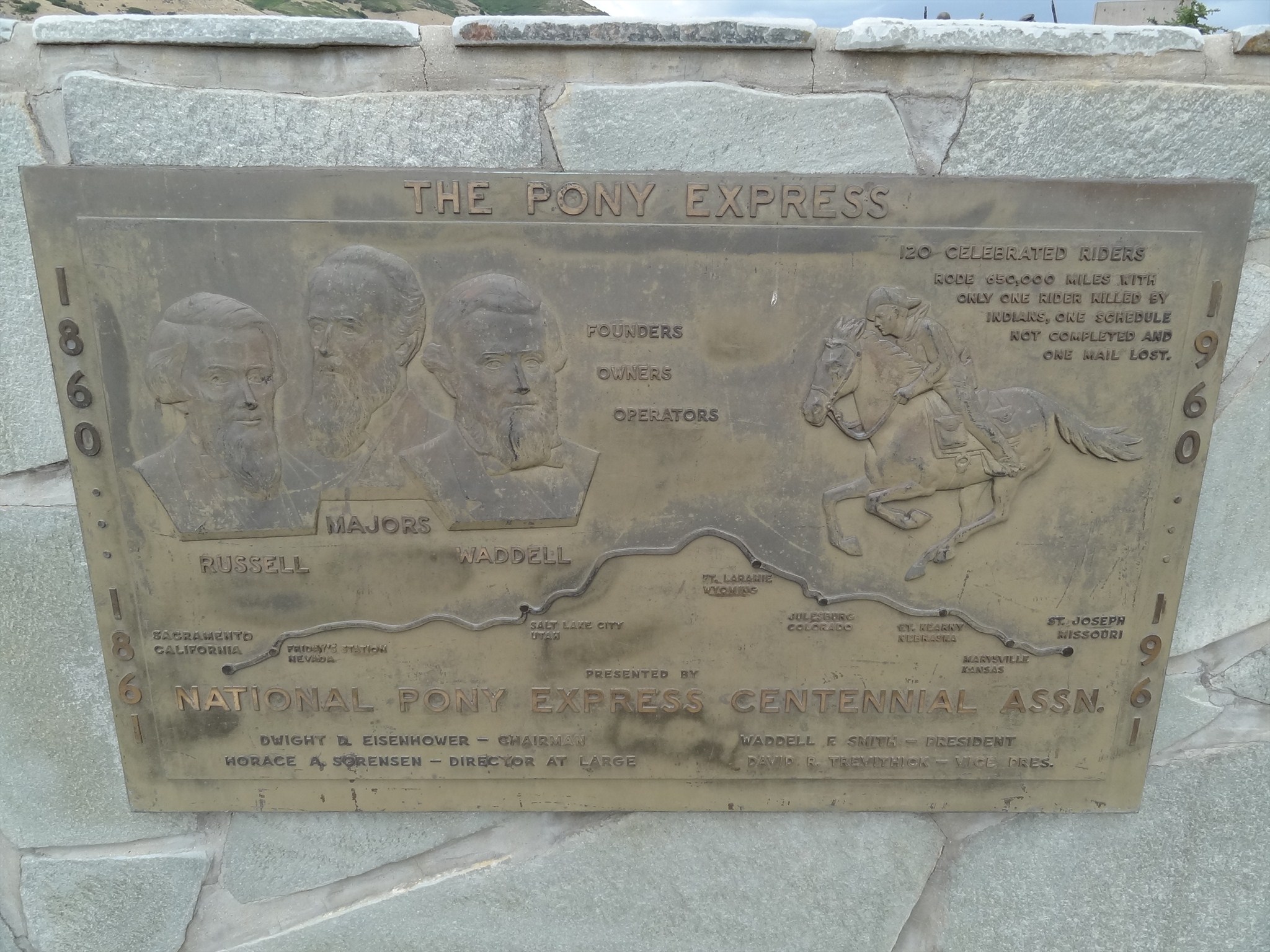 Backstory and Context
The national Pony Express monument was replicated by Robert Shure and the Sons of Avard Fairbanksin 1998 and was presented to This is The Place Heritage Park on July 25, 1998. The originally "Changing Horses" was created in 1947 by Avard T. Fairbanks. This statue shows the exchange of mail and rider to a fresh horse from a tired horse. While the new rider is still trying to gain balance and his horse taking off, the old man holding his tired horse is waiving farewell.

The Pony Express was a mail delivery service that lasted around 19 months. The way the mail was delivered was by rider and horse. The route went from the east coast all the way to the west coast. It was the fastest way of communication from coast to coast until the telegraph was established. It was approximately 1,900 mile route with 157 pony express stations along the route.

With having 157 stations there was around 10 miles in between each station. This was just enough miles apart so the horse could gallop the whole distance before completely tiring. At each station the rider would change horses and keep on going. Usually they didn't even have time to stop and eat they would eat while riding. Though horses changed around ever 10 miles riders didn't change until every 75-100 miles.
Additional Information