Hackley Public Library
Introduction
Dedicated in 1890, the Hackley Public Library was the first gift to the city of Muskegon from philanthropist Charles H. Hackley. Since then, it has become one of Muskegon's most notable landmarks and a mainstay in the lives of Muskegon's residents. The library is a work of art on the inside and out, featuring leaded glass windows, large fireplaces, and historic paintings. It has recently been undergoing an extensive renovation.
Images
Hackley Public Library main entrance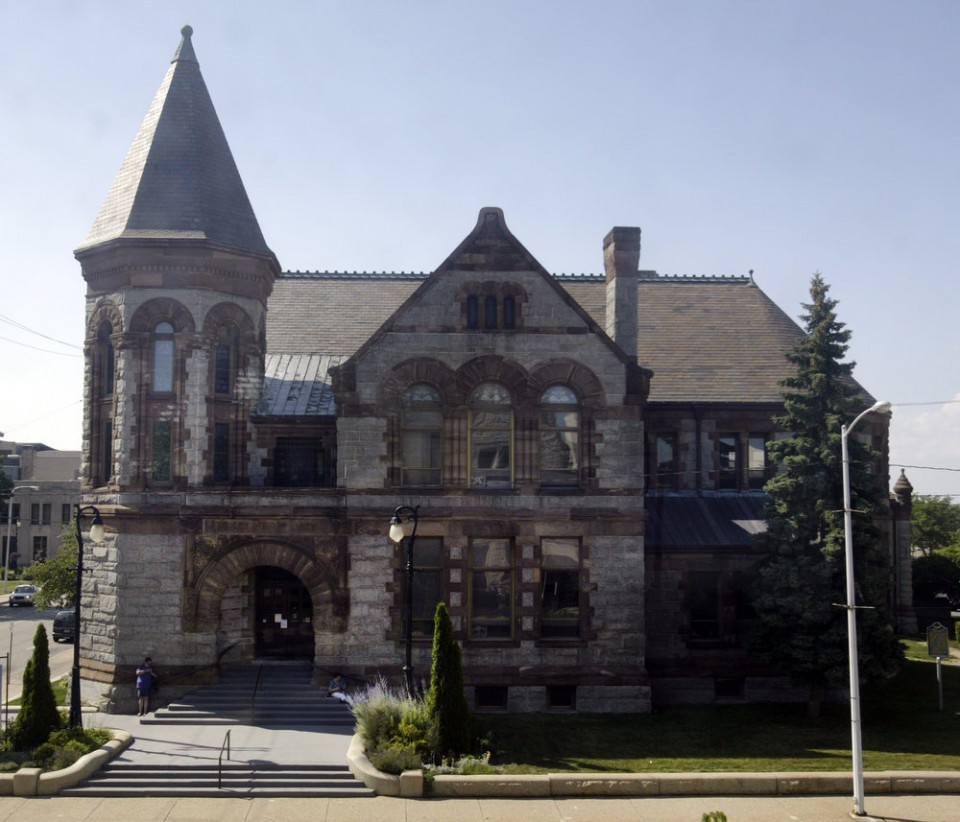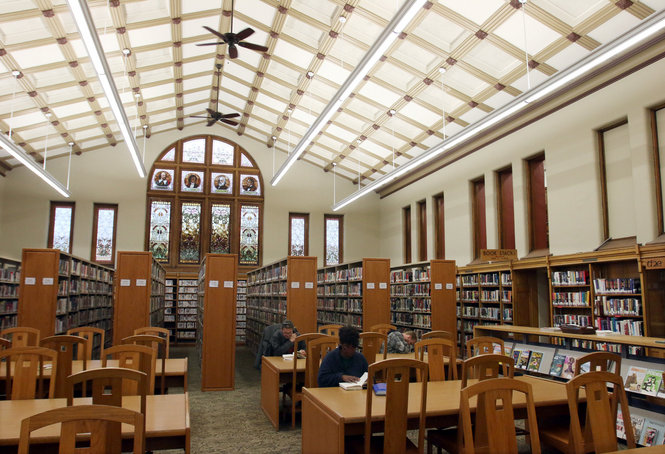 Glass floors in the non-fiction section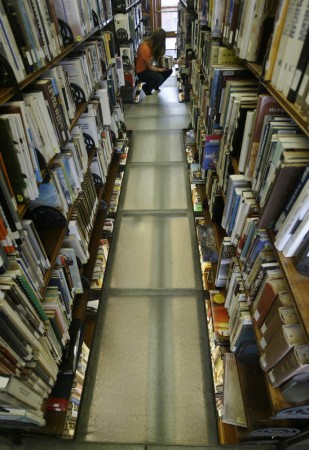 Detail of a doorknob with the library logo "HPL"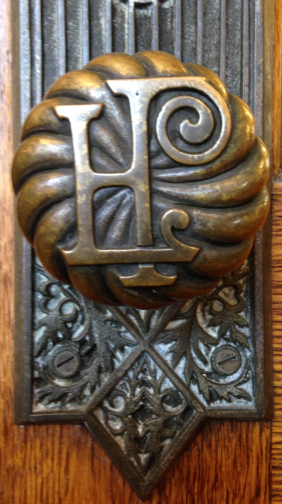 The stained glass windows in the main reading room, featuring Shakespeare, Goethe, Longfellow and Prescott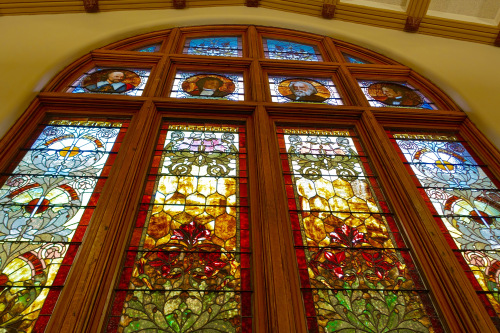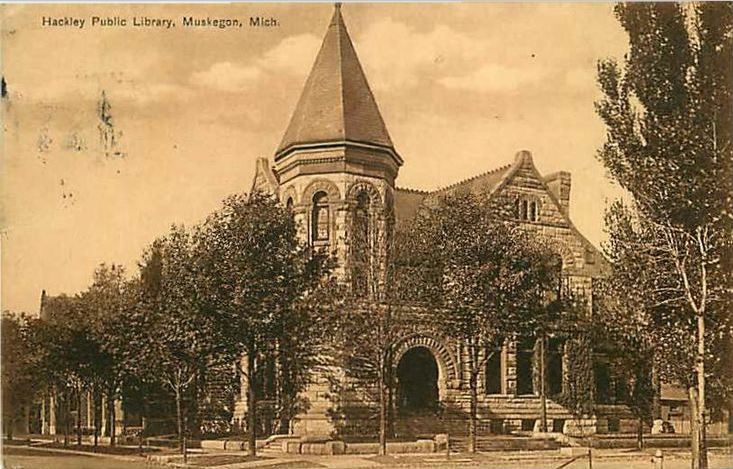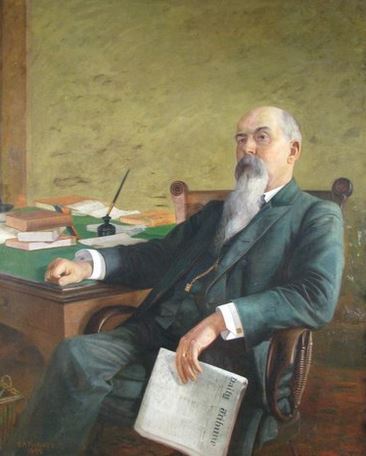 Backstory and Context
The Hackley Public Library was the first of many gifts to the people of Muskegon by lumber baron Charles Henry Hackley, one of Muskegon's millionaires and its greatest philanthropist. He donated $175,000 to its construction in 1888, along with an endowment. The three-story Romanesque-style building was dedicated on October 15, 1890.
The main floor holds the reference and circulation desks, adult fiction and non-fiction, computer lab, and reading rooms. The basement level has a lecture space and staff offices, while the top level is the children's section. It was in this top floor that Hackley lay in state after his death in 1905, and thousands of people filed passed for days paying their respects to this generous man for what he had given back to his community.
The library is well-known for its unusual opaque glass floor in its non-fiction section. There are beautiful stained glass windows throughout the building, especially in the main reading room and around the tower stairwell, along with large, ornate fireplaces. There is a large painting on the main floor of Charles Hackley standing on the steps of the library and gifting the deed to the City of Muskegon, surrounded by many members of the local community. Other paintings around the library feature Hackley's wife, Julia, and some of the early settlers in Muskegon, and a mural around the length of the children's section.
The library holds an exact replica copy of the Book of Kells, an intricately-decorated gospel manuscript created by Irish monks around 800 BCE. The library started a fund-raising campaign to purchase the replica for $14,800 in 1990. It is probably the only facsimile edition of the Book of Kells on permanent display in a public library in North America. The pages of the copy are turned once a week.1
Hackley said that he agreed with Dale Carnegie, who wrote that "the man who dies thus rich dies disgraced". The building was given by Hackley under the condition that it remain free to the public for as long as it stands. In recent years, millions of dollars has gone into an ongoing campaign to renovate and restore the building. 2
Sources
1. Hackley Public Library website. www.hackleylibrary.org 2. Moore, Lynn. "Hackley Public Library set to celebrate $1.2 million in improvements." May 14, 2014. http://www.mlive.com/news/muskegon/index.ssf/2014/05/hackley_public_library_set_to.html
Additional Information