Henderson County Public Library
Introduction
For one hundred years, folks traveling south on Main Street in Henderson have been admiring the white limestone and towering columnns of the Henderson County Public Library. This institution first opened its doors with some help from Andrew Carnegie to the public on August 1, 1904. Susan Towles celebrated at 45-year tenure as library director.
Images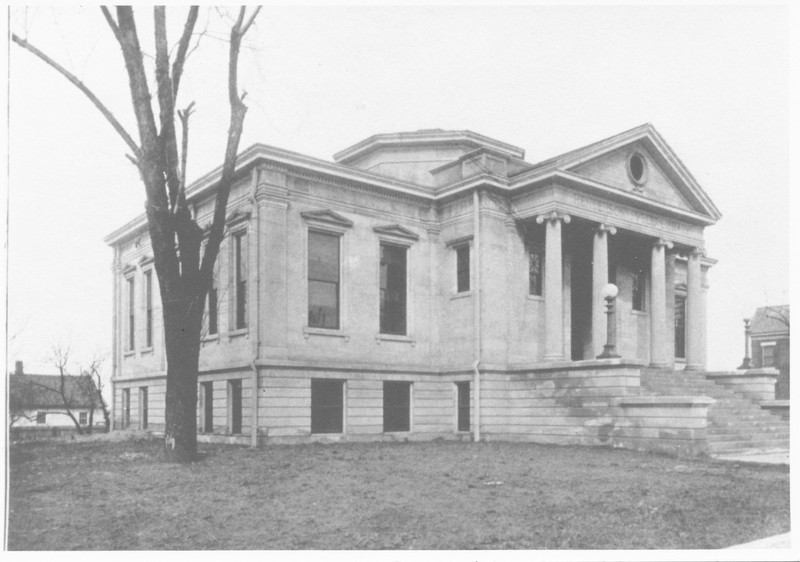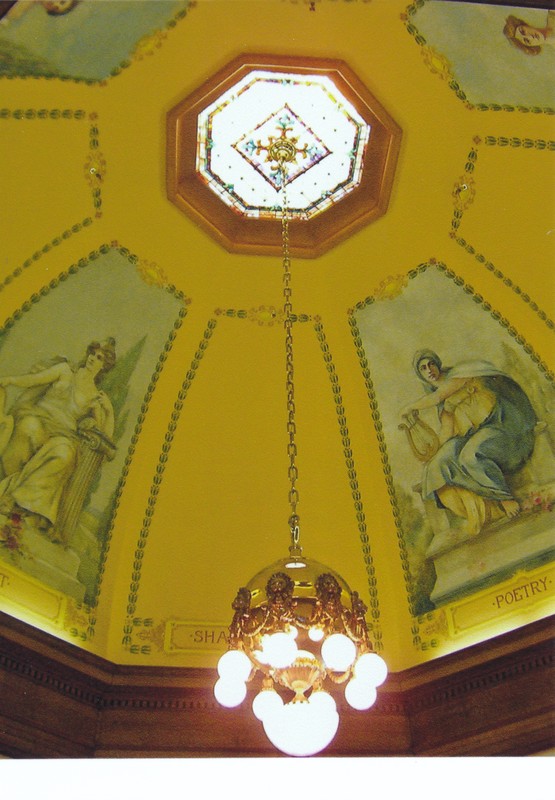 Backstory and Context
When the library first opened it had only 500 books, with another 100 at a separate branch for the African-American citizens. Over the years, the library and the public that it served grew tremendously, so that in 1960, Miss Towles successor, Ms. Sarah Winstead, was faced with the first major renovation of the library. During this first of three renovations that the Henderson County Public Library would undergo, the downstairs was transformed to accommodate an expanded adult non-fiction section and a children's area. The planning stage for the next renovation would begin in 1974 while Ms. Sherrie Clem was head of the library, however actual construction would not begin until 1979, shortly after the appointment of the director Donald Wathen.
Additional Information