Totopotomoy Creek Battlefield at Rural Plains
Introduction
This newest edition to the Richmond National Battlefield Park first opened to the public in 2011. The organization acquired this 124-acre Civil War battlefield and historic Shelton House (sometimes referred to as Rural Plains) in 2006. The battle took place from May 28-30, 1864 and was part of the Union Army's Overland Campaign. The battlefield now includes a two-mile walking trail, complete with a footbridge across Totopotomoy Creek, that takes visitors through original Union breastworks and along Confederate defensive positions. It also includes numerous interpretive signs and artillery pieces.
Images
The Shelton House with interpretive signs in the foreground.
Part of the battlefield's walking trails.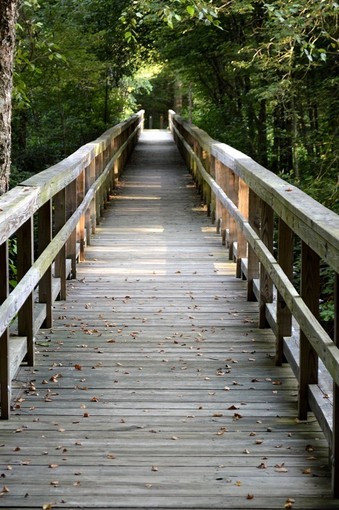 The footbridge across Totopotomoy Creek as it existed shortly after the battle.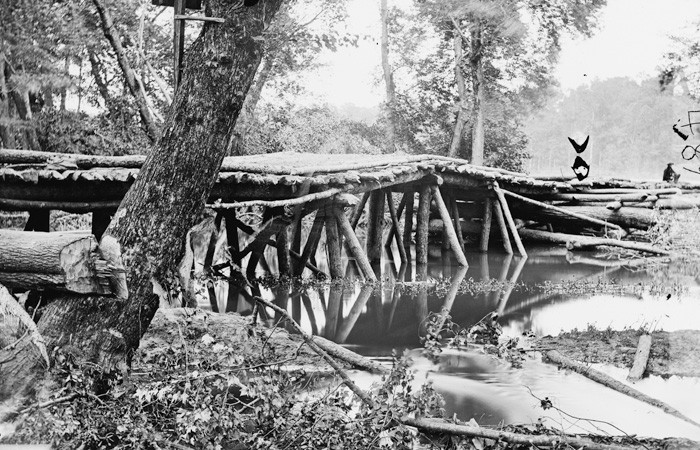 Cannon overlooking the battlefield with the Shelton House in the background.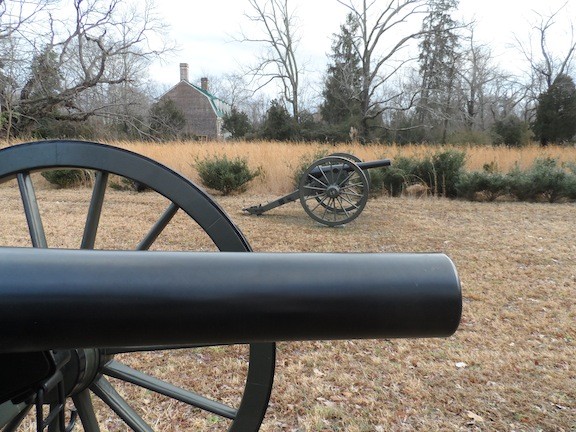 Backstory and Context
As Union General Ulysses S. Grant moved on Richmond, he attempted to get around Confederate General Robert E. Lee's right flank and/or to lure his forces into a large scale battle in open territory. In a series of small battles, Lee's forces initiated the conflict by pushing the Union line back to Shady Grove Road. Grant's men then attacked all along the Confederate line along the south bank of the creek, but were driven back. After this inconclusive battle, the Union Army continued its march to the southeast and to its engagement with Confederate forces at the Battle of Cold Harbor.
The Shelton House, which was, and still is part of this battlefield, was built around 1725 and was home to the Shelton family until 2006 when it and the land around it was donated to the Richmond National Battlefield Park. The rich history of this house is made even richer when one considers the fact that it is believed that Patrick Henry's marriage to Sarah Shelton took place at the house.
During the battle, Sarah Shelton refused to abandon her home and she and her children, aged 14-35, took refuge in the house's basement. Union forces climbed upon its roof in order to direct artillery fire and to scout out the Confederate positions. It was struck by artillery fire over 50 times, evidence of which still remains. The home underwent extensive restoration after 2006, is listed on the National Register of Historic Places, and is only open to the public during special events.
Additional Information