USS LST 393 Veterans Museum
Introduction
The LST 393 is a transport ship that was used during WWII by the US Navy. Although over 1000 LSTs were built, the 393 is only one of two still in existence. Launched in 1942, it participated in three invasions in Europe, including the D-Day invasion of Normandy. It was later used as a commercial ship to transport cars and passengers across Lake Michigan. Today it is preserved as a museum dedicated to veterans and telling the history of WWII.
Images
At the Mart Dock in Muskegon, painted in "D-Day Gray"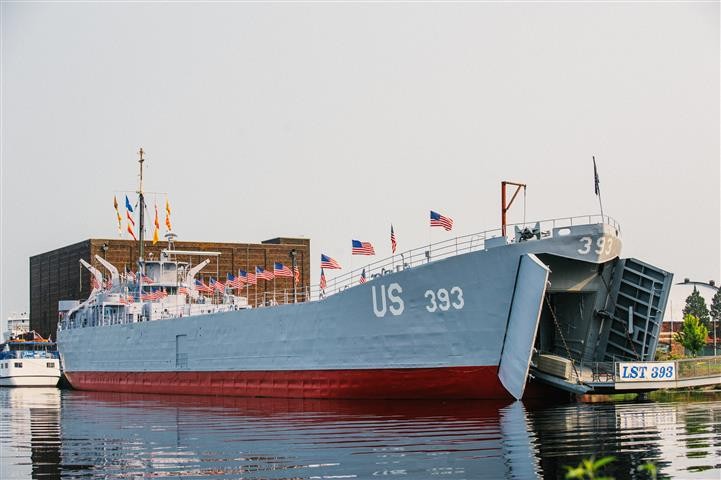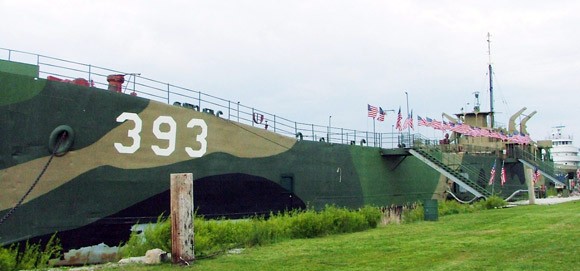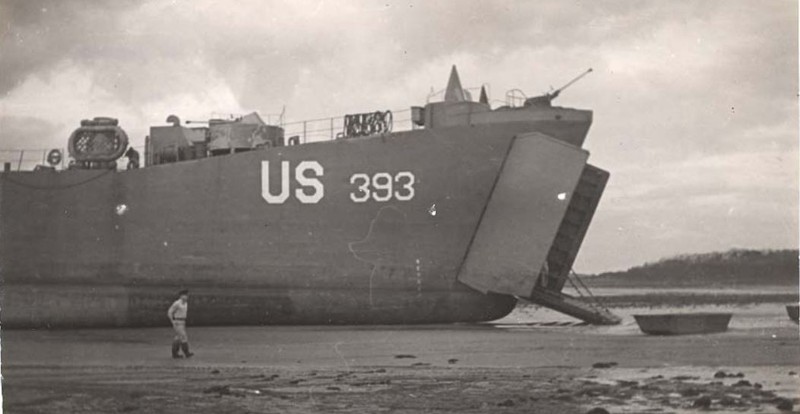 Men at work in the engine room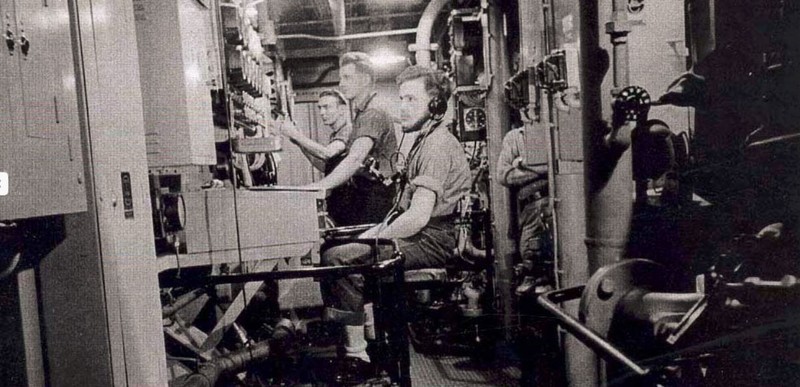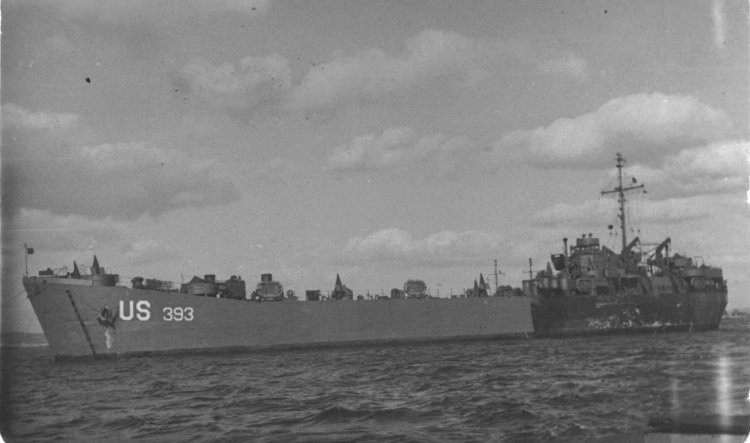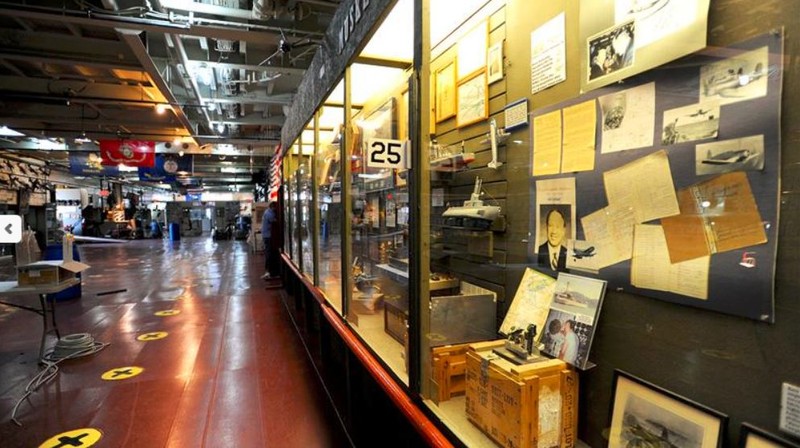 Movies on Deck, one of the museum's many programs
Backstory and Context
The LST 393 is one of only two LSTs that still exist in the world. (The LST 325 is located in Evansville, IN, and it is fully operational.) LST stands for Landing Ship Tank, although it was sometimes jokingly referred to as Large Slow Target. During WWII, LSTs were used by the US Navy for transporting tanks and other assault vehicles as well as troops, casualties, and prisoners of war. It is 328 feet long and could carry cargo payloads of almost 2000 tons.
1
The LST 393 was launched on November 11, 1942. The ship participated in three invasions in Europe, at Sicily, Salerno, and Omaha Beach at Normandy. It made 75 voyages to foreign shores, including 30 to the beaches of Normandy.2 It was there on the D-Day invasion of June 6, 1944, and the museum still has the flag that was flown that day. The LST 393 was later reassigned to the US's operations in the Pacific and painted tropical green camo, but the war ended before it could leave for Japan.3

After the end of the war, the LST became a merchant ship renamed the MV Highway 16. It carried cars across Lake Michigan to Milwaukee until 1973. A group of dedicated military history buffs raised the funds to have the ship moved back to Muskegon and extensively renovated. Today the LST 393 is a museum with numerous events and programs, including a D-Day Commemoration Ceremony and a Veterans' Job Fair. In the summer, movies are shown on a projector on the deck to the public.

Sources
1. NavSource Online. http://www.navsource.org/archives/10/16/160393.htm 2. LST 393 Official Website. www.lst393.org 3. Historic Naval Ships Association. http://www.hnsa.org/hnsa-ships/uss-lst-393/
Additional Information