Weems–Botts Museum
Introduction
The Weems-Botts Museum is a small, yet historically important museum that focuses on the history of Virginia's oldest chartered town, Dumfries. In addition to focusing on the history of Dumfries (which at one point rivaled Boston and New York in colonial America), the museum also showcases a history of its two most important residents, including Mason Locke "Parson" Weems and attorney Benjamin Botts. Weems is perhaps most famous for his biographies of George Washington, Benjamin Franklin, Francis Marion, and William Penn. Weems also created Washington's iconic fables, such as the "cherry tree, I cannot tell a lie" story. Attorney Benjamin Botts, a later owner of the home, is well-known for representing Aaron Burr in Burr's infamous treason and conspiracy trial. The Weems-Botts Museum features exhibits, artifacts, and other galleries illuminating the history of Dumfries, Botts and Weems, and the tragic history of the Merchant Family (who is said to be still haunting the museum to this day). The Weems-Botts museum is listed on the National Register of Historic Places.
Images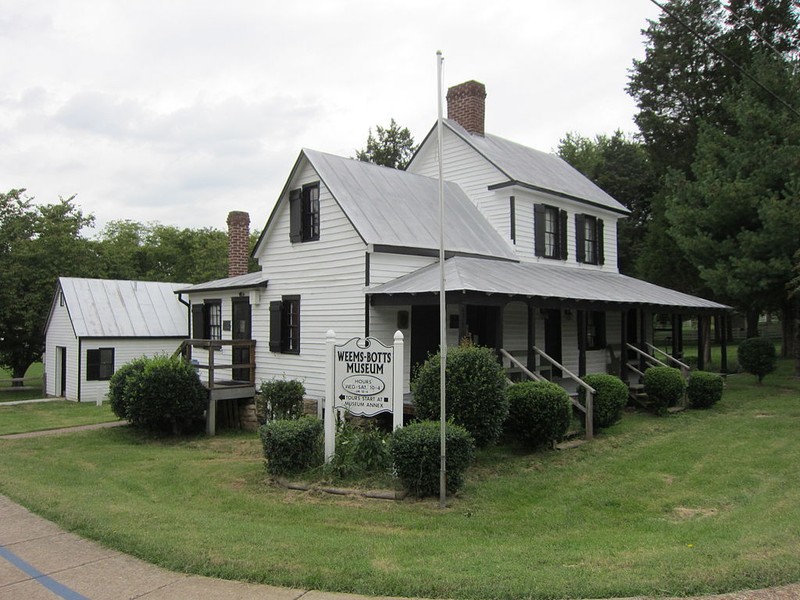 Portrait of Mason Locke Weems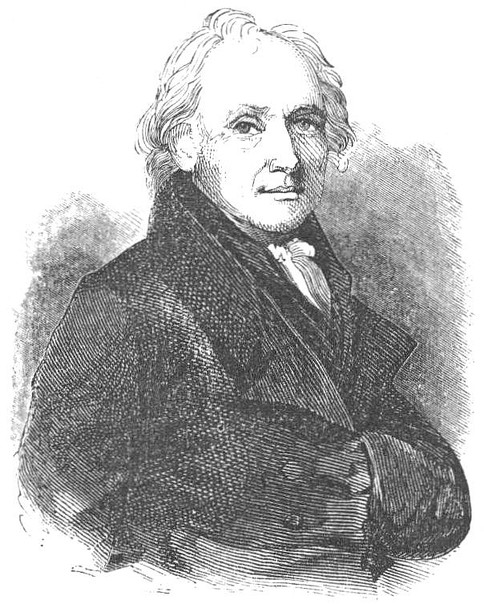 Portrait of Benjamin Botts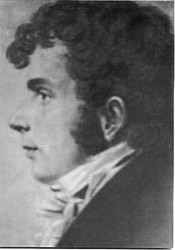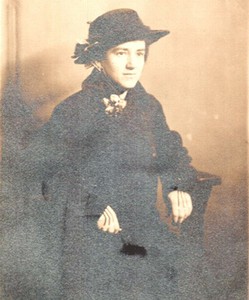 1810 edition of "The Life of Washington" by Mason Locke Weems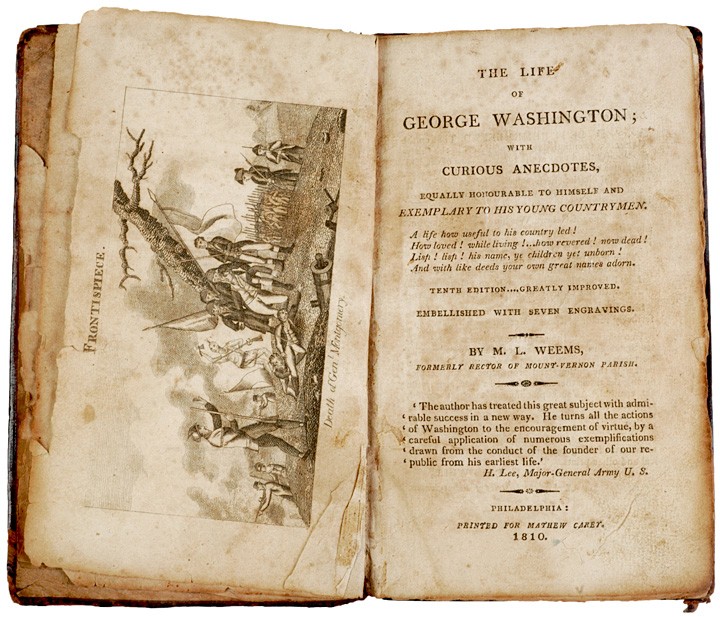 1939 painting "Parson Weem's Fable's." Depicted are Mason Weems and his story of the cherry tree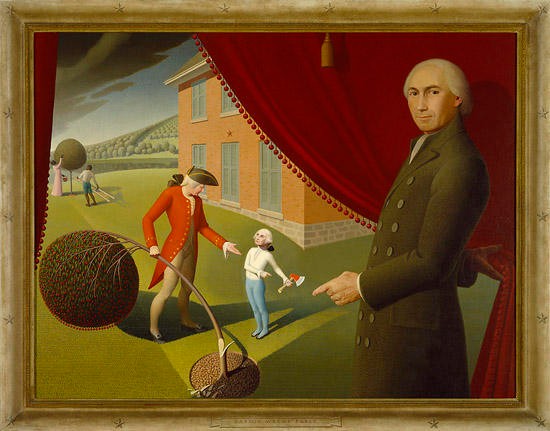 Backstory and Context
Historical Significance of the Weems-Botts Museum
The history of the Weems-Botts Museum dates back to the late-18th century. The building is thought to have been built around 1749. In 1795, clergyman and traveling book agent Mason Locke Weems came to Dumfries with his newly married wife, Frances Ewell. They established their home in Dumfries and set up a small bookstore (in what is now the museum). At this house, Weems also wrote an 80-page booklet (titled "The Life and Memorable Actions of George Washington") that continues to influence American thought today, as it was within this book that Weems documented the life of George Washington and created the cherry tree story as well as the fable that Washington launched a silver dollar over 300 feet across the Rappahannock River.
In 1802, Watts sold the home to criminal lawyer Benjamin Botts. Botts used the building as his law office, and during this time, Botts defended Aaron Burr during his treason trial. Botts and his wife died in 1811 in the Richmond Theater fire, and in 1835, the house was sold for taxes.1 
Tragic History of the Merchant Family
The house changed hands several times following its sale in 1835. In 1869, the Merchant family purchased the home, and it remained in the Merchant family until 1968. In addition to the Weems-Botts Museum's historical significance, there is a keen interest in paranormal activity in the building; guests claim to have witnessed the ghosts of Civil War soldiers, an older gentleman, and members of the Merchant family.
Richard and Annie Merchant purchased the home in 1869 and added four extra rooms to the building, where they planned on raising their daughters Violet and Mamie. Unfortunately, Mamie suffered violent epileptic seizures and was confined to an upper room most her life; she died in 1906 at the age of 23. Richard Merchant also died in 1906. Violet, who had spent some time away from the home, returned to take care of her mother, Annie, until Annie's death in 1952. Violet remained in the house until she died of old age in 1968. Including supernatural investigators, visitors to the museum, and volunteers who work at the museum, most concur that it is the Merchant family haunting the house.2
Sources
1.) "Weems-Botts House." National Register of Historic Places Registration Form, US Department of the Interior, National Park Service. May 12, 1975. Accessed May 15, 2016, 2.) Stephanie Tipple, "A Dumfries House Full of History, and Chilling Experiences." Potomac Local, October 31, 2012. Accessed May 16, 2016,
Additional Information