Hotel Laguna
Introduction
This historic hotel dates back to the completion of the Alpha Hotel at this location in 1888. At the time, the hotel was one of only a handful of buildings in the area. The hotel might have more accurately been known as "Beta Hotel" as the original structure that stood here was destroyed by fire after only sixty days. Alpha Hotel was quickly rebuilt and was the only hotel in the area at a time when this future resort area had a year-round population of a few dozen people. Although the Alpha Hotel fell onto hard times during the recession of the late 1890s, it recovered and much of the later growth of Laguna Beach can be traced back to the success of this institution. Reflecting the optimism and commercial growth of the late 1920s, the original wood structure was replaced between 1928 and 1930 with the modern Spanish architecture of the current Hotel Laguna.
Images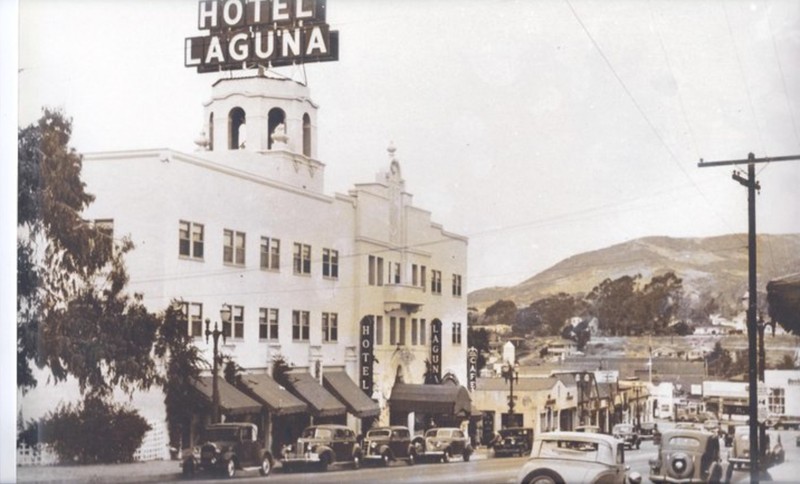 Hotel Laguna Guest Book - 1931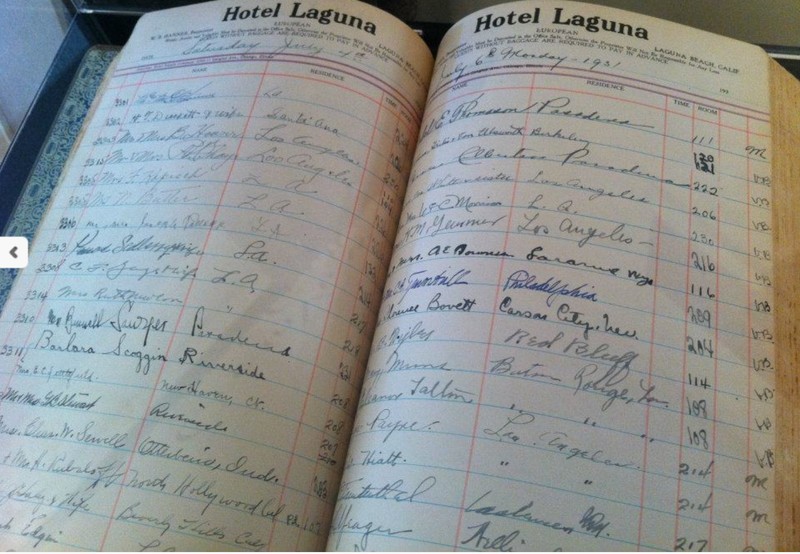 Hotel Laguna Brochure - 1960s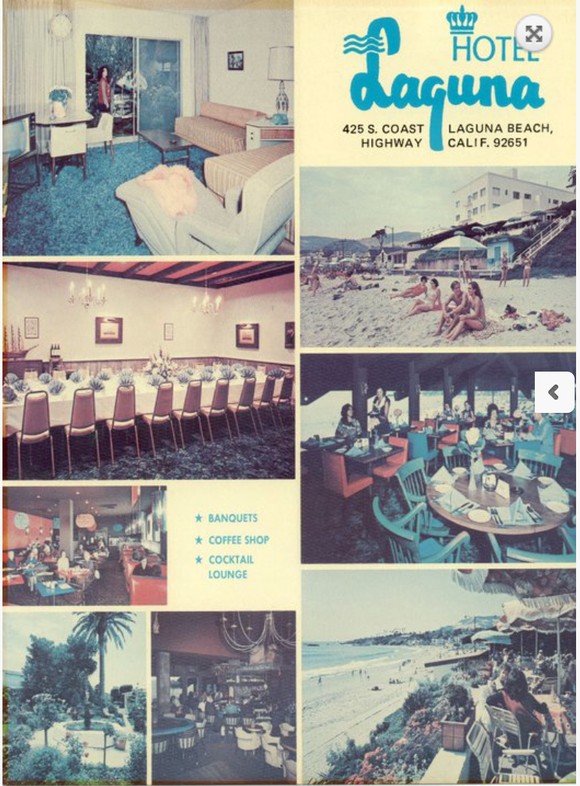 Hotel Laguna can be seen steps away from the Pacific Ocean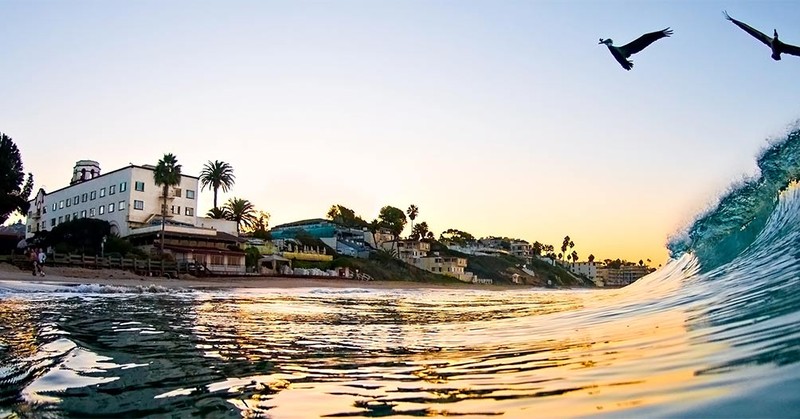 Backstory and Context
The Hotel Laguna was completed in 1888, and then rebuilt the same year following a fire that destroyed the original structure only 66 days after the hotel's grand opening. The hotel was a popular destination during the travel boom in the late 1800s, attracting travelers from all around the nation and helping to give Laguna Beach its reputation for luxury travel.

After the recession of the late 1890s reduced travel, the hotel was placed on the market several times before a new owner was found. The hotel was demolished in 1928 and then rebuilt using modern building construction as well as traditional architectural features such as the white Spanish arches that surround the exterior of the building. The new Hotel Laguna became a center of Laguna Beach's social life, with celebrity guests such as Humphrey Bogart, Errol Flynn and John Barrymore staying at the hotel.
Sources
Leslie Herzong, "Hotel Marks Six Decades of History," Los Angeles Times, January 22, 1990.
Additional Information