Saint Nicholas Cathedral
Introduction
Standing tall above Massachusetts Avenue, Saint Nicholas Cathedral is the primatial sanctuary of the Orthodox Church in America. The cathedral also serves as the seat of Tikhon, Archbishop of Washington, and Metropolitan Bishop of All America and Canada of the Orthodox Church in America. Construction began in 1961, following a plan based on the architecture of Saint Demetrius Cathedral, a 12th-century temple located in Vladimir, Russia. The cathedral interior holds stunning icons, painted in the traditional style inside the main body of the building. Together with its historic significance and Russian medieval architecture, Saint Nicholas Cathedral has become one of the leading
Images
Interior dome with the image of Christos Pantokrator. The interior is full of elaborate and hand-painted icons related to the history and belief structure of the Eastern Orthodox Church.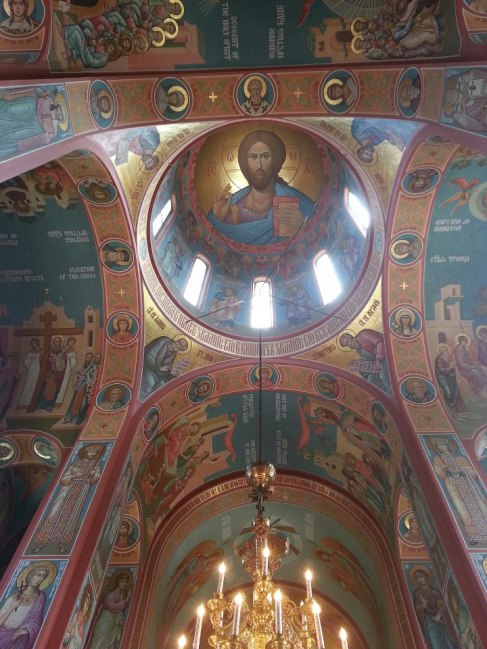 The cathedral was completed in the early 1960s and the bell tower was added in 1988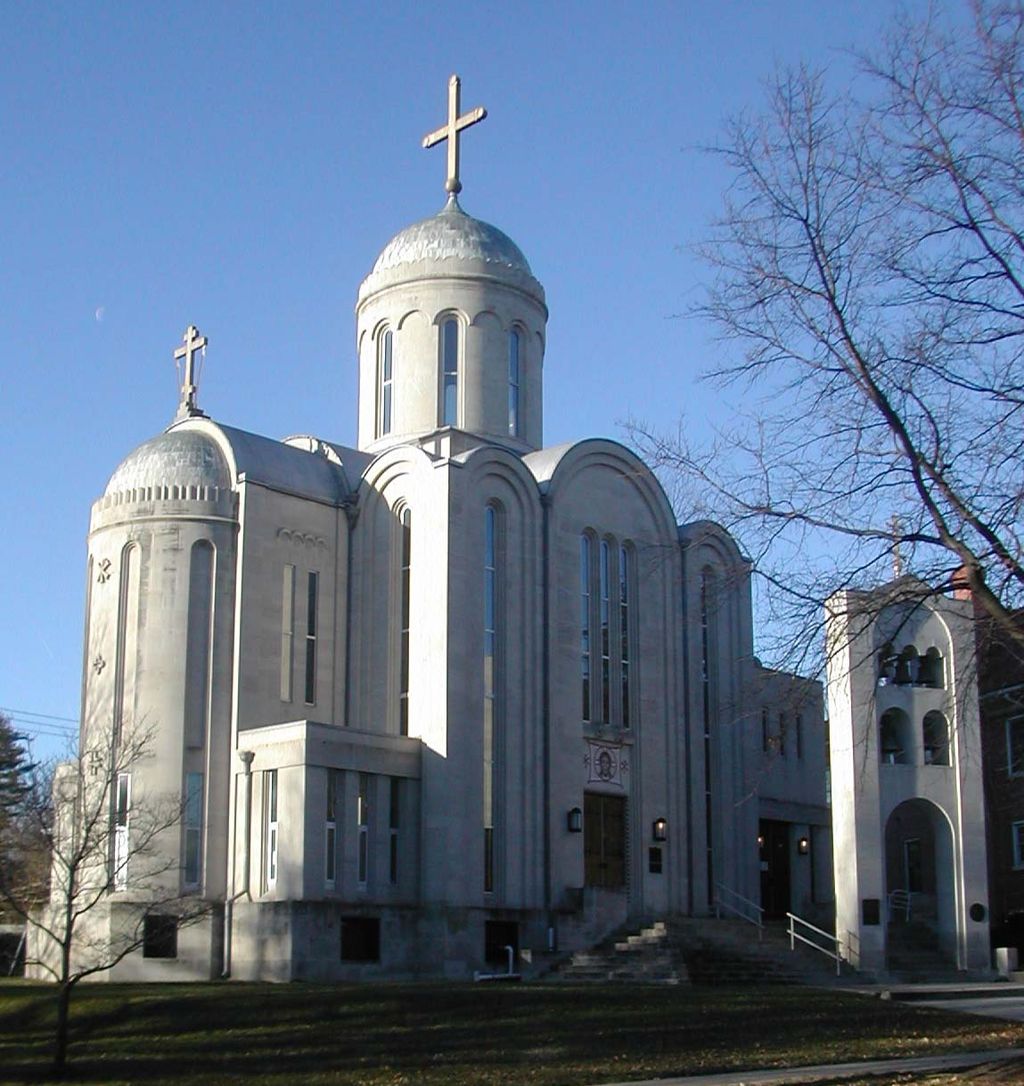 Learn more about the history of the Orthodox Church and Christianity in the East with this book from a leading scholar of Eastern Orthodox Studies at Oxford University.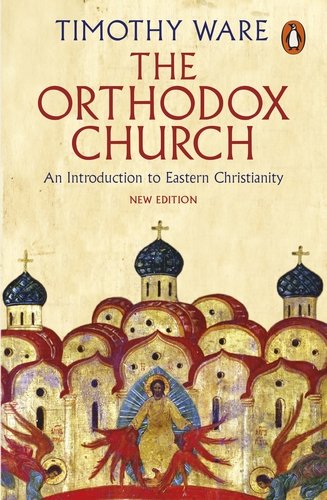 Backstory and Context
The cathedral was originated by a group of about 20 Russian refugees, who fled the horrors of the Russian revolution in the 1920. During the early 1930s, the small Orthodox congregation held worship services in the home of one of the founders, but they managed to buy a small row house in 1936. World War II changed this situation, as an enormous wave of Russian refugees reached DC, and the small building was soon not enough to meet the needs of its constantly-expanding congregation.
The congregation bought the land where the cathedral stands in 1951, although construction didn't begin until 1961. The building was designed by Anatoly Abramov-Neratoff, a specialist in Russian medieval architecture, who based Saint Nicholas Cathedral on one of the jewels of Russian art: the Saint Demetrius Cathedral. Although services have been conducted in Slavonic since the beginning of the cathedral, services in English were introduced in the 1960s.
Saint Nicholas Cathedral has undergone renovations with relative frequency. In 1988, the bell tower was erected to honor the first millennium of Christianity in Russia. Similarly, the spectacular iconography inside the nave is also a new addition, as the painting work didn't start until 1991. The artists devised an ambitious design patterned after the Russo-Byzantine style of the 12th century, which matches the architectural style of Saint Nicholas Cathedral. The iconography work took 5 years to complete, and it was finally finished in 1996.
Sources
Jon Andrew, St Nicholas Cathedral: A photo essay https://ryanphunter.wordpress.com/2012/09/29/st-nicholas-cathedral-a-photo-essay/ Image credit: https://ryanphunter.wordpress.com/2012/09/29/st-nicholas-cathedral-a-photo-essay/
Additional Information