Alfred Street Baptist Church
Introduction
Home to Alexandria's oldest African American congregation, Alfred Street Baptist Church has long served as a center of the religious, educational, and social life of the city's Black community. The church was founded in 1818 in the Bottoms, a neighborhood that was home to many former slaves and free people of color prior to the Civil War. Alfred Street Baptist Church was first known as First Colored Baptist Church.
Images
Alfred Street Baptist Church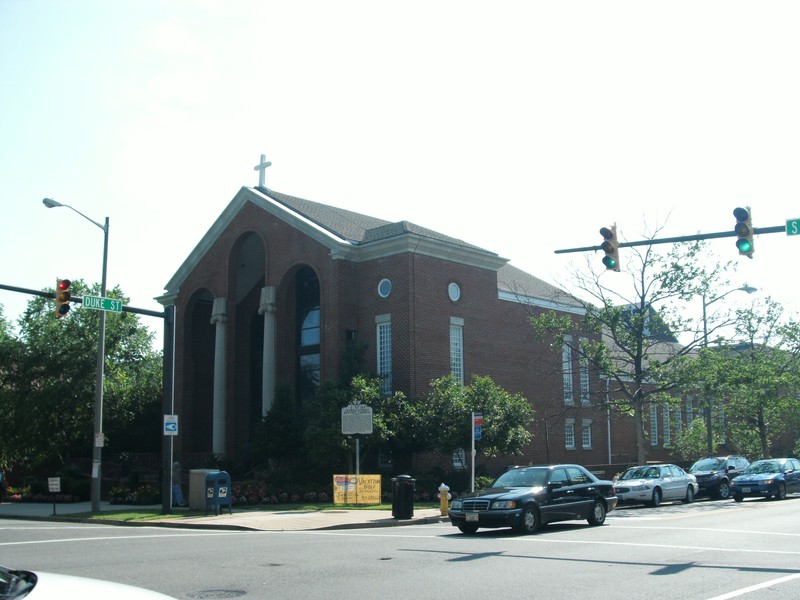 Backstory and Context
The three founders of Alfred Street Baptist Church were members of Alexandria's First Baptist Church, an integrated congregation founded in 1803. These members of the congregation resisted the growing restrictions and divisions between white and Black members by forming their own organization, first known as the Colored Baptist Society. The new congregation leased a plot of land on Alfred Street and built a small wooden church in 1818. The church was originally named First Colored Baptist Church.
Two years after its construction, the church started a Sunday School for both children and adults. It also opened a school for teaching academic subjects in the 1830s. However, opposition by area whites who feared the consequences of Black education led to the closure of the school shortly after its establishment.
As was the case for many large buildings of the time, the church was used as a hospital during the Civil War. The congregation appointed its first Black minister during the war years and changed its name to Alfred Street Baptist Church following the war.
The current two-story brick structure was completed in 1885. The new building included both a gable roof and a Romanesque Revival facade as well as archways and stained-glass windows that were added shortly after the building's completion. Further renovations have taken place over the years and, in 1994 extensive renovations to the interior of the building were completed.
Additional Information