Seul Choix Light
Introduction
Pronounced in French as "sel-shwa", the Seul Choix Light was built in 1892 and remains an active navigational aid. Today it is museum operated by the Gulliver Historical Society which leases the building from the Michigan Department of Natural Resources. The tower is 78 feet tall and its light can be seen 17 miles away. Seul Choix means "only choice" in French, and is thought to be attributed to French fur traders who got caught in a terrible storm on the lake and had to take refuge at this location - i.e., it was their "only choice" to survive. Visitors are allowed to climb to the top of the tower. The museum features a scale model of the light as well as artifacts including a preserved dugout canoe and period rooms. Several other buildings are at the station including the fog house, boathouse, boiler house and boathouse. The light was placed on the National Register of Historic Places in 1988.
Images
Seul Choix Lighthouse. Photo: Terry Pepper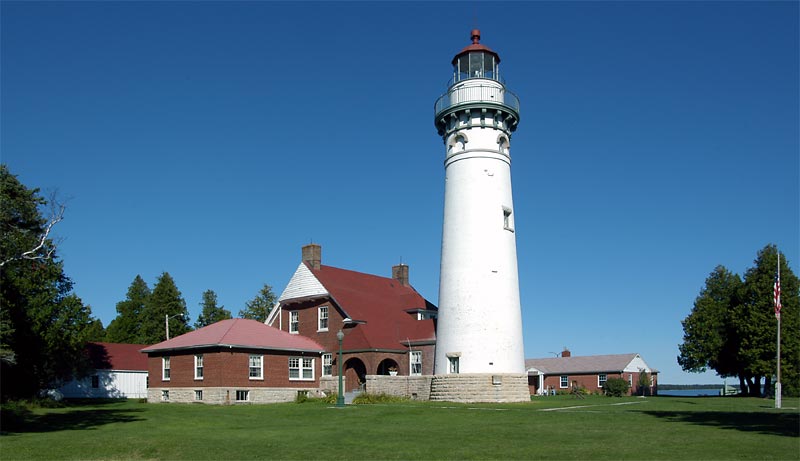 Backstory and Context
Settlement began to increase in the early 1800s. The fishing and lumber industries took advantage of the area's abundant natural resources. Railroads made their way to the area as well. The lumber industry eventually declined but commercial and recreational fishing has remained strong, which is why the light has and continues to be active. After it was automated in 1972, the light was not well maintained. Finally in 1987, the society acquired the building and began a series of restoration efforts which continue today. The light opened to the public in 1989.
Sources
http://www.terrypepper.com/lights/michigan/seulchoix/seulchoix.htm http://www.greatlakelighthouse.com/about.php https://en.wikipedia.org/wiki/Seul_Choix_Light
Additional Information