Parker's Battery
Introduction
Part of the National Richmond Battlefield Park system, this ten-acre Civil War site, named for the artillery company that defended this territory, is a perfect example of Confederate defensive works known as "Howlett Line." The site was part of a larger line on the Bermuda Hundred Peninsula that ran from the James to the Appomattox River and defended Richmond during the last year of the war. The site features a walking trail, the remains of the Confederate earthen works, commemorative markers and several interpretive signs.
Images
The earthen remains of Parker's Battery.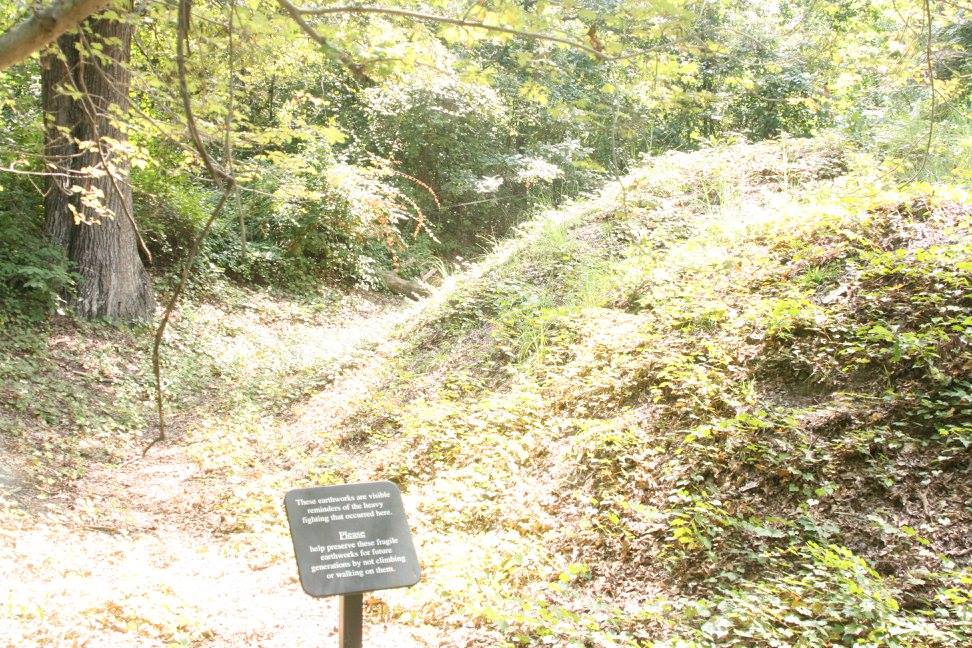 An interpretive sign at Parker's Battery.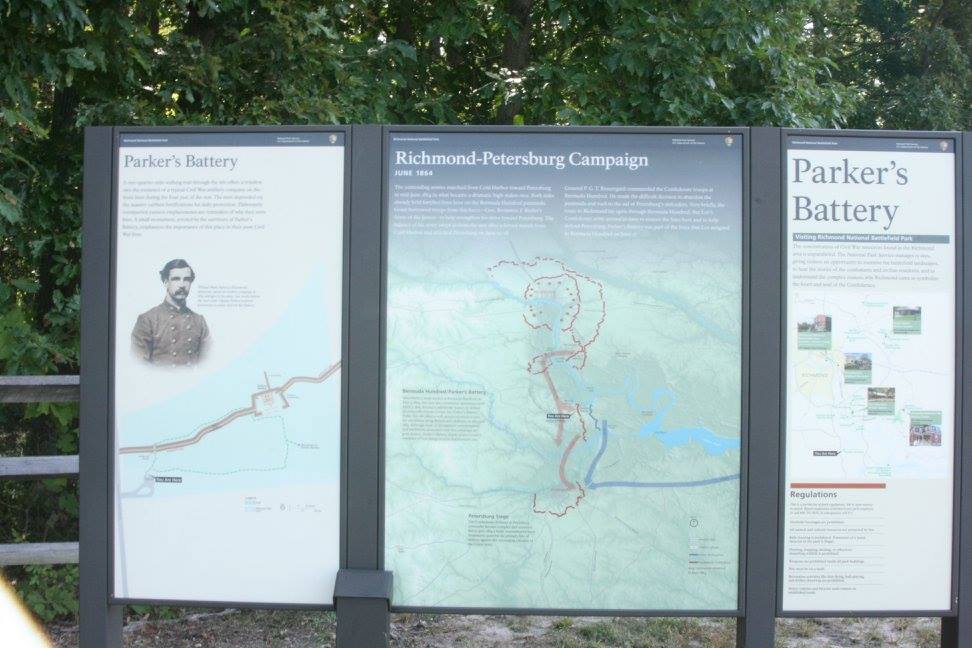 Part of the walking trail at Parker's Battery.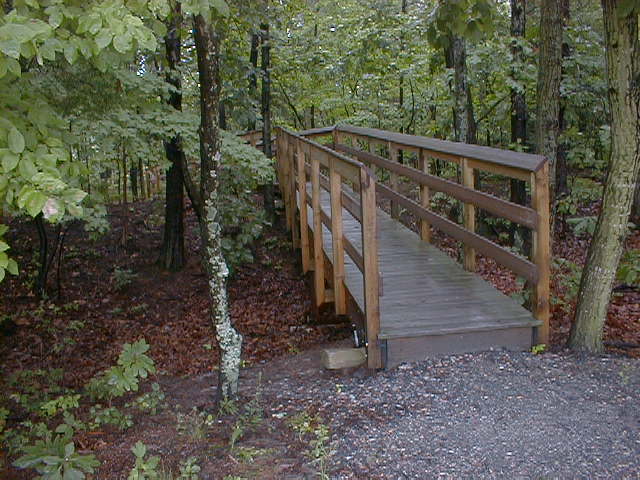 Another interpretive sign with map of Parker's Battery.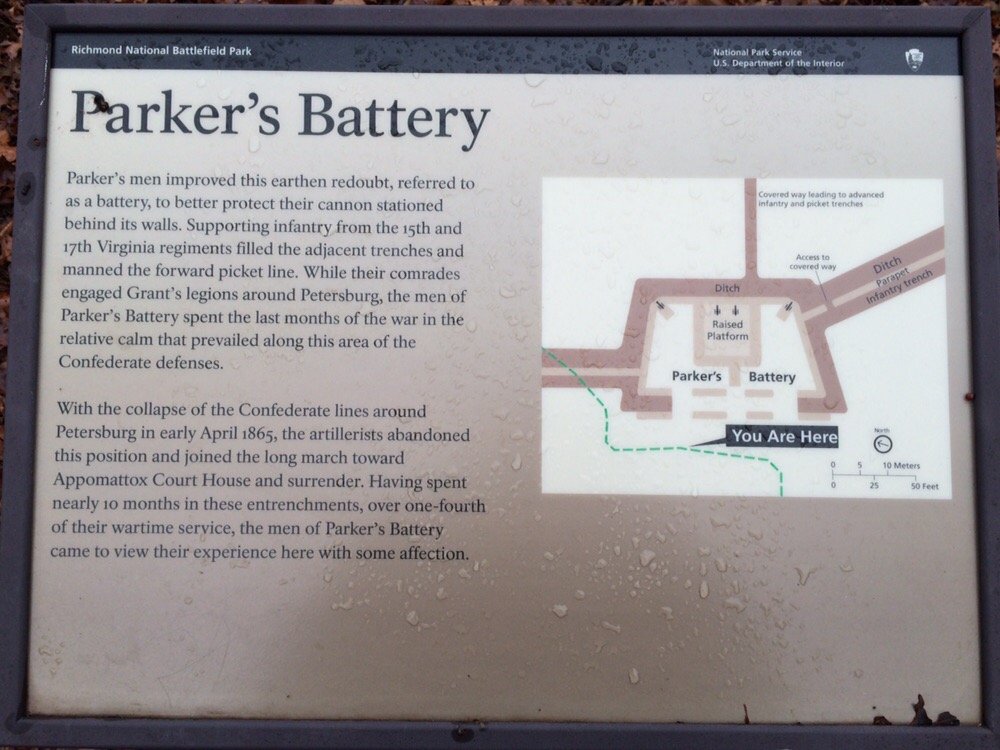 Backstory and Context
As the Union forces advanced on Richmond, the Confederates established a long defensive line to halt the Union advance and protect their capital. Interspersed along the line were numerous artillery batteries, of which, the one commanded by Captain Parker was one. The 120 men of Parker's Battery occupied part of this line from May of 1864 until April of 1865. The battery exchanged fire with the Union forces, who were stationed less than one mile to the east, on numerous occasions.
The men of Parker's Battery remained at their position until the fall of Petersburg, when they then joined General Lee's forces as they retreated to Appomattox Court House. After the war, the Confederate veterans who served in Parker's Battery purchased the land they previously occupied and held numerous reunions there.
In the 1930s, the land was donated to the National Park Service and members of the Depression Era Civilian Conservation Corps cleared the land and created the walking trail for visitors to enjoy. The site now hosts living history events and re-enactments during the spring and summer months and is open daily from sunrise to sunset.
Sources
Krick, Robert K. Parker's Virginia Battery, CSA. Richmond, VA: Virginia Book Co., 1975.
Additional Information