Paramount Picture Studios
Introduction
Founded in 1916 by Adolph Zukor, Jesse L. Lasky and Cecil B. DeMille, The Studios at Paramount (more commonly called Paramount Pictures) is the longest operating and only major studio remaining in Hollywood. Over its long history, the studio has been at the forefront of movie and television production. It has produced many of Hollywood's iconic films such as The Ten Commandments, Psycho, the Indiana Jones series, and what was once the highest grossing film of all time, Titanic. The studio has the distinction of winning the very first Academy Award in 1927 for its film Wings. The movie portrayed WWI fighter pilots and was the only silent film to ever win Best Picture. The location on the map is where visitors must go to take tours of the studio grounds.
Images
These famous gates mark the entrance to the studio grounds.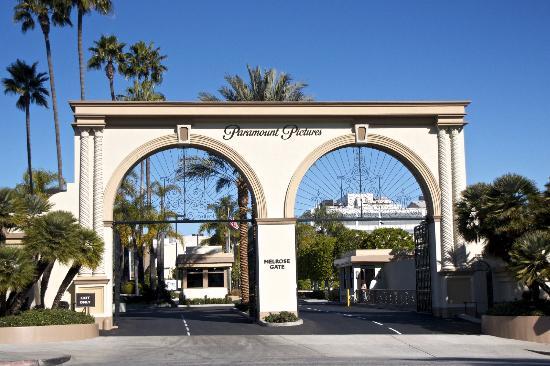 One of the ten recreated New York City neighborhoods on the studio grounds.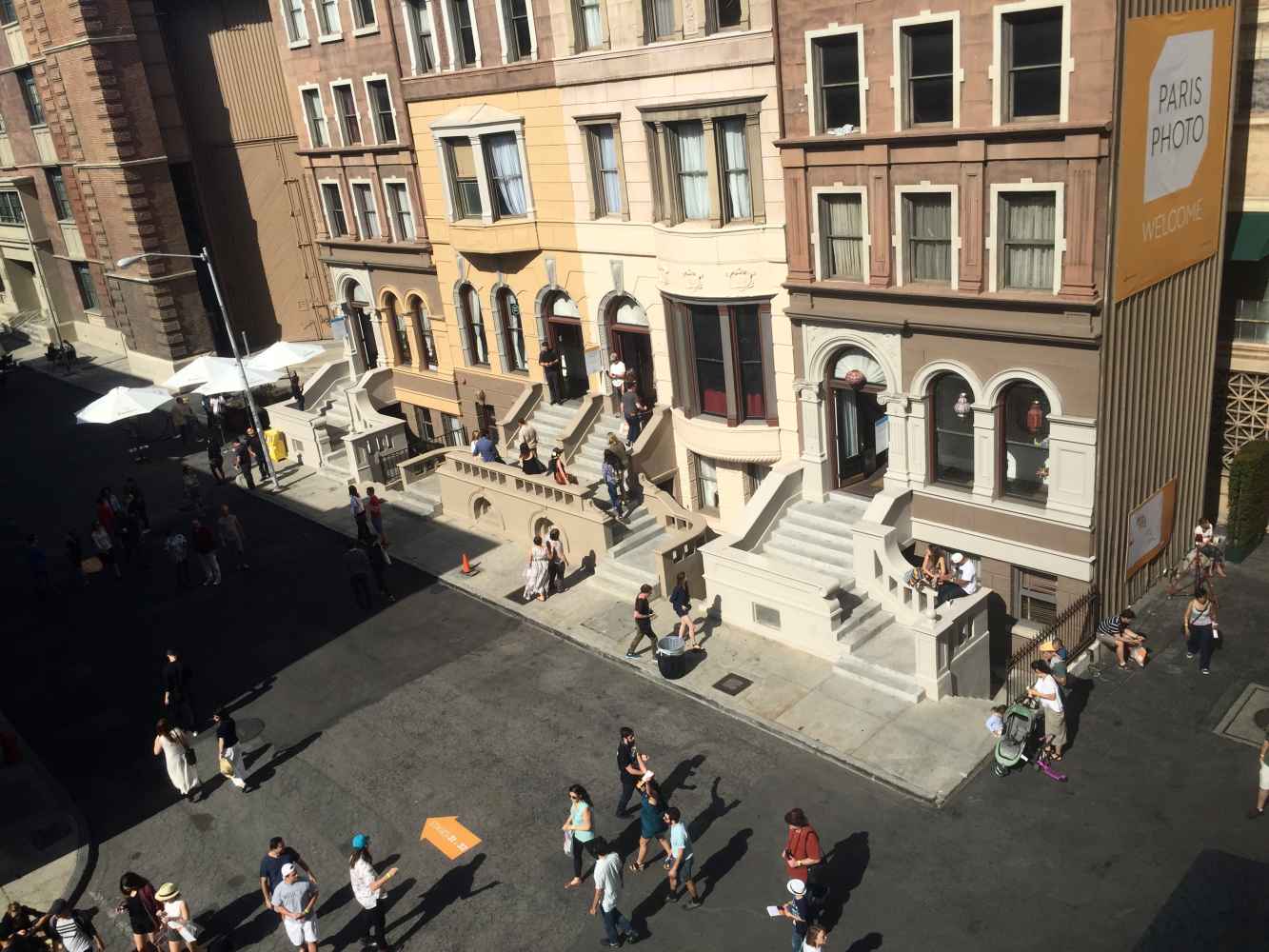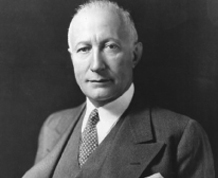 Backstory and Context
The roots of the studio go back to 1912 when New Yorker Adolph Zukor founded the Famous Players Film Company. It was that same year that company won the rights to distribute the French film, Queen Elizabeth, starring actress Sarah Bernhardt as Elizabeth. This would be the first full-length drama shown in the United States. The following year the company partnered with the film-distribution company Paramount Pictures. In 1916, the two companies and a third—The Jesse L. Lasky Company, owned by a film producer who also used Paramount as a distributor—merged to create The Studios at Paramount.

The company started producing successful movies from the outset. It built a new studio at its current location in 1926 and moved in a year later. Over the coming years, the studio began to grow. It worked with directors such as Alfred Hitchcock and actors such as Mae West and Bing Crosby. The company produced many big budget films in the 1950s like the Ten Commandments. In the early 1970s, it produced the first movie of The Godfather series. More recent movies include The Italian Job, the Iron Man series, and Interstellar.

TV production began in the mid-1960s and proved to be another successful move. Shows such as the Odd Couple and Star Trek were big hits, as were later ones like Cheers in the 1980s and Frasier in the 1990s.

Sources
"History." The Studios at Paramount. Accessed June 20, 2016. http://www.paramountstudios.com/working-on-the-lot/general-info/history.html

"The Paramount Story." Paramount Pictures. Accessed June 20, 2016. http://www.paramount.com/100-years-paramount/paramount-story

"History." Paramount Pictures Studio Tour. Accessed June 20, 2016. http://www.paramountstudiotour.com/history.html
Additional Information