IXL Historical Museum
Introduction
Hermansville was founded by a German named Charles Meyer in 1878 when he established a saw and shingle mill. The purpose was to supply his lumber to his woodworking business in Fond du Lac, Wisconsin (where he made window sashes and door frames). In 1882, he closed his business and established a new company in Hermansville, the Wisconsin Land and Lumber Company and built the complex of buildings seen today. The main office building is now the IXL Museum and is listed on the National Register of Historic Places. IXL is what the company called its flooring; it is a play off the company's motto, 'I excel'. The property remained in the family until 1973.
Images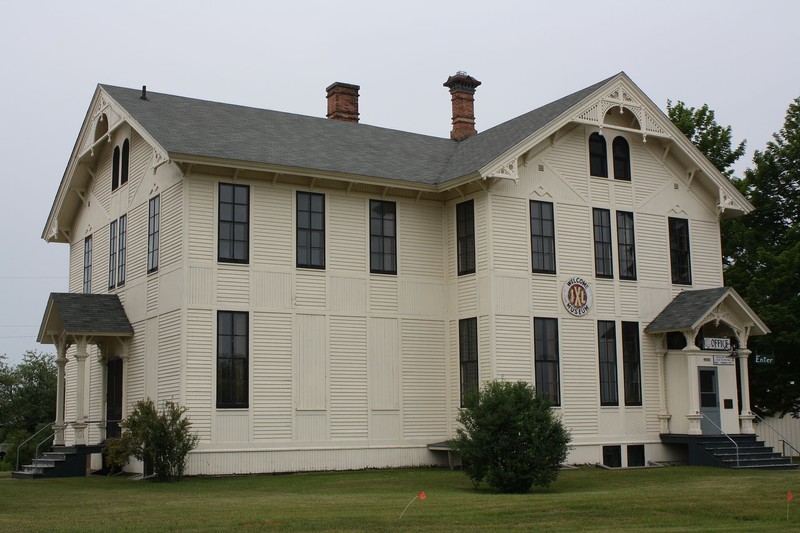 Backstory and Context
By 1890, most of the softer white pine trees had been cut so the company was forced to harvest hardwoods like maple. Up until this period technology had not developed to efficiently process hardwoods. The company pioneered the technology and techniques and also developed the 'tongue and groove' style for floorboards. As a result, its IXL brand became a standard in the industry.
Sources
http://www.ixlmuseum.com/town-history/ https://en.wikipedia.org/wiki/IXL_Historical_Museum