[Charleston's Civil War Trails Markers x2] Military Occupation & Presidential Presence
Introduction
Two markers on the north bank of the Kanawha River near downtown Charleston discuss aspects of military occupation during the Civil War. Notable during 1863 was the presence in Charleston of future U.S. presidents Rutherford B. Hayes and William McKinley, both of whom served in the Union Army's 23rd Ohio Infantry Regiment, which was bivouacked across the river at Camp White. The former location of Camp White is visible from the marker.
Images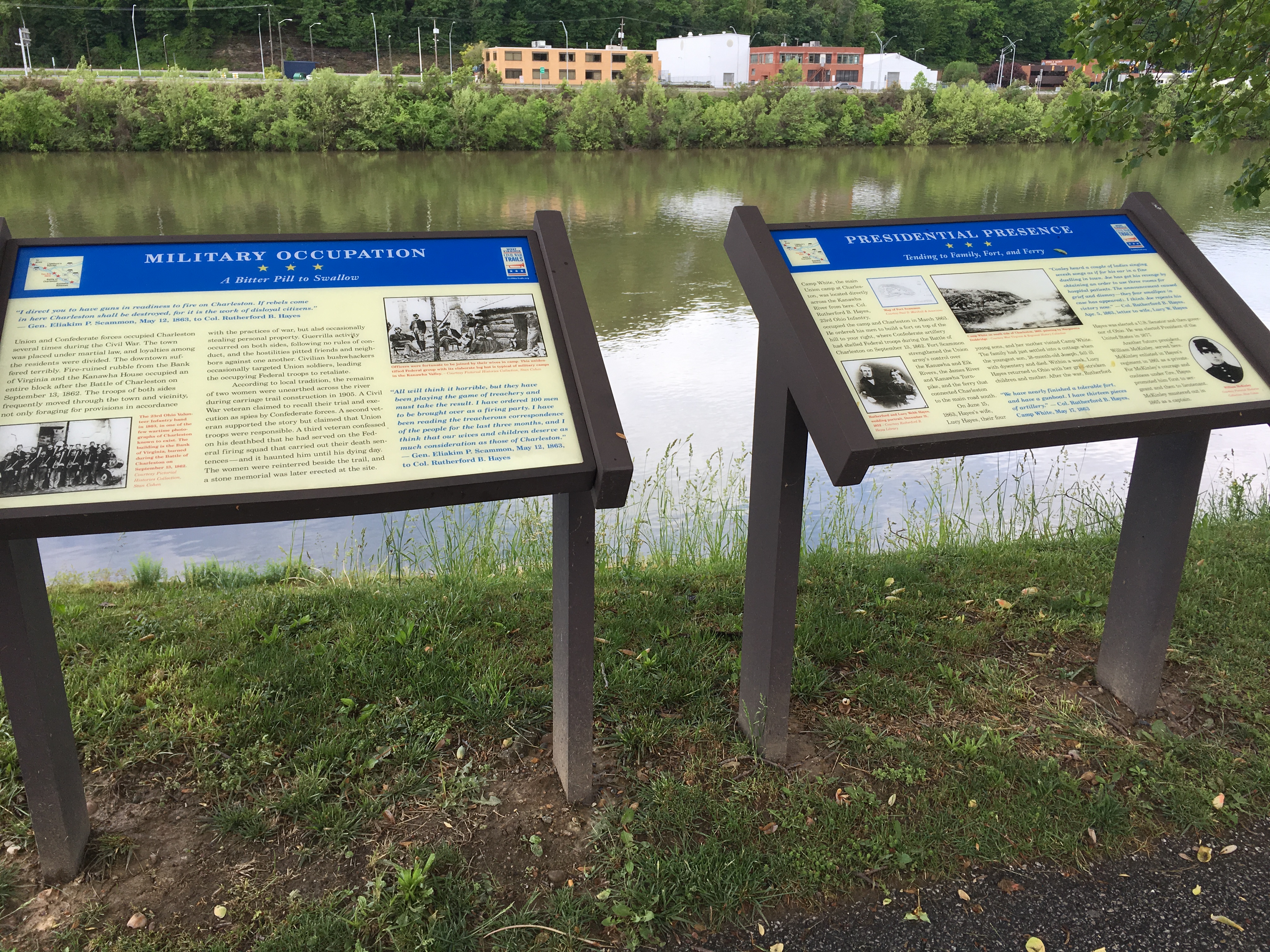 A group of reenactors portraying the Moccasin Rangers, a notorious group of bushwhackers that operated in West Virginia throughout the war.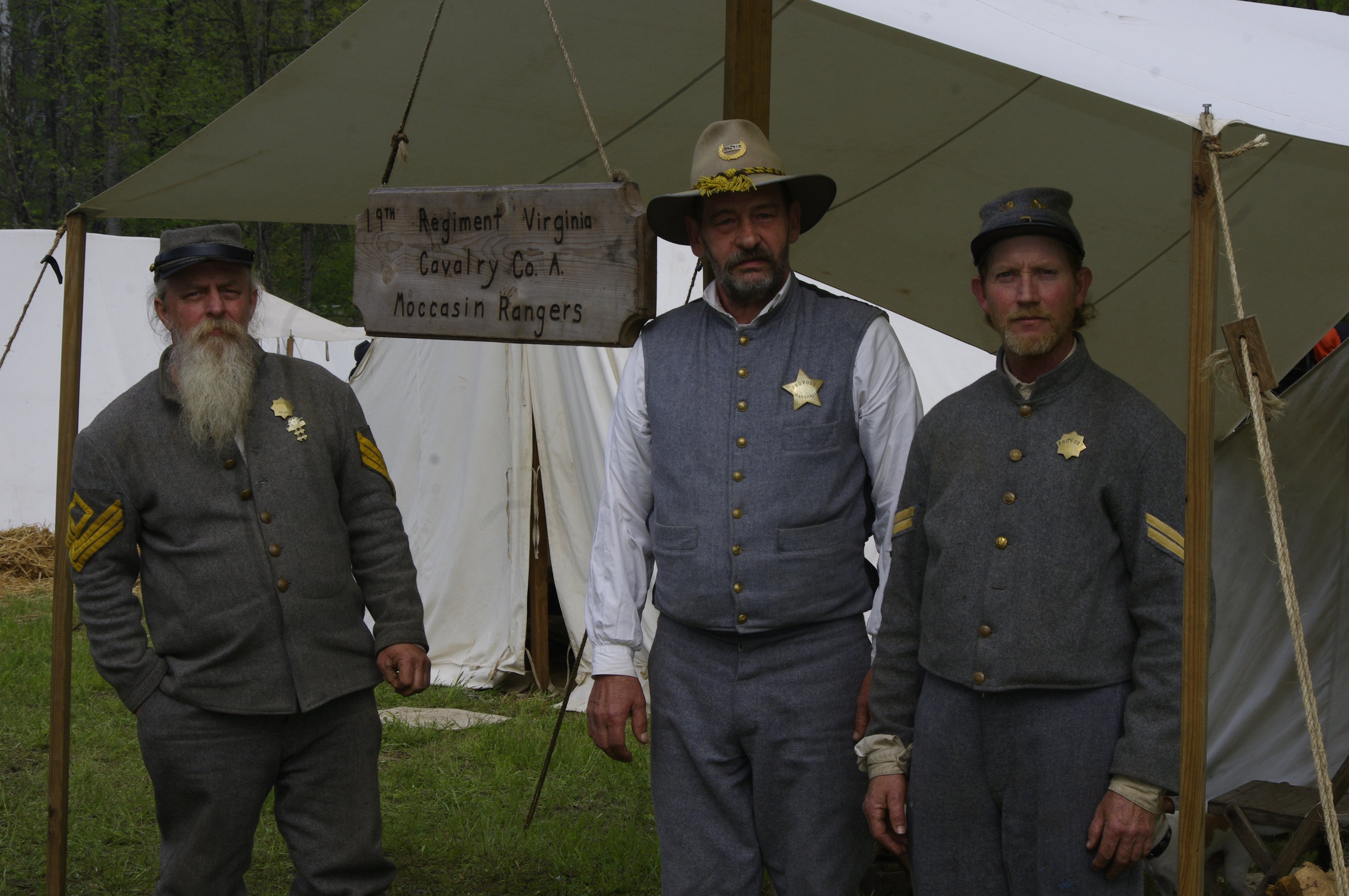 Future president Rutherford B. Hayes as a Union officer during the Civil War.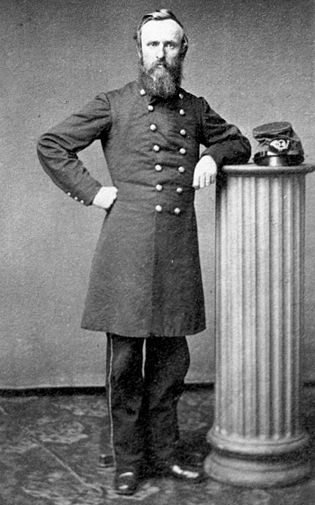 Future president WIlliam McKinley, who began the war as a private in the Union army. He would end the war as a captain.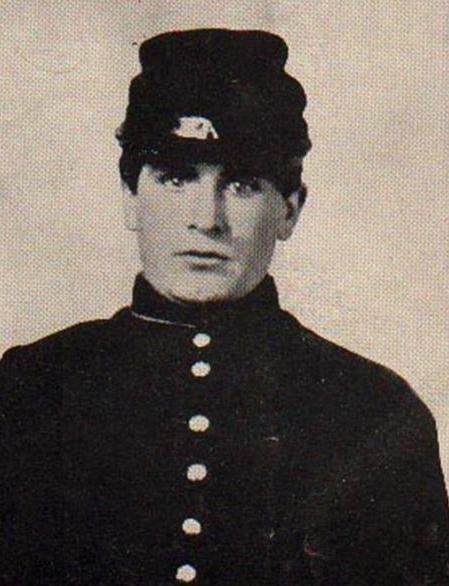 Nancy Hart, a deadly Confederate partisan and spy who operated for much of the war in West Virginia.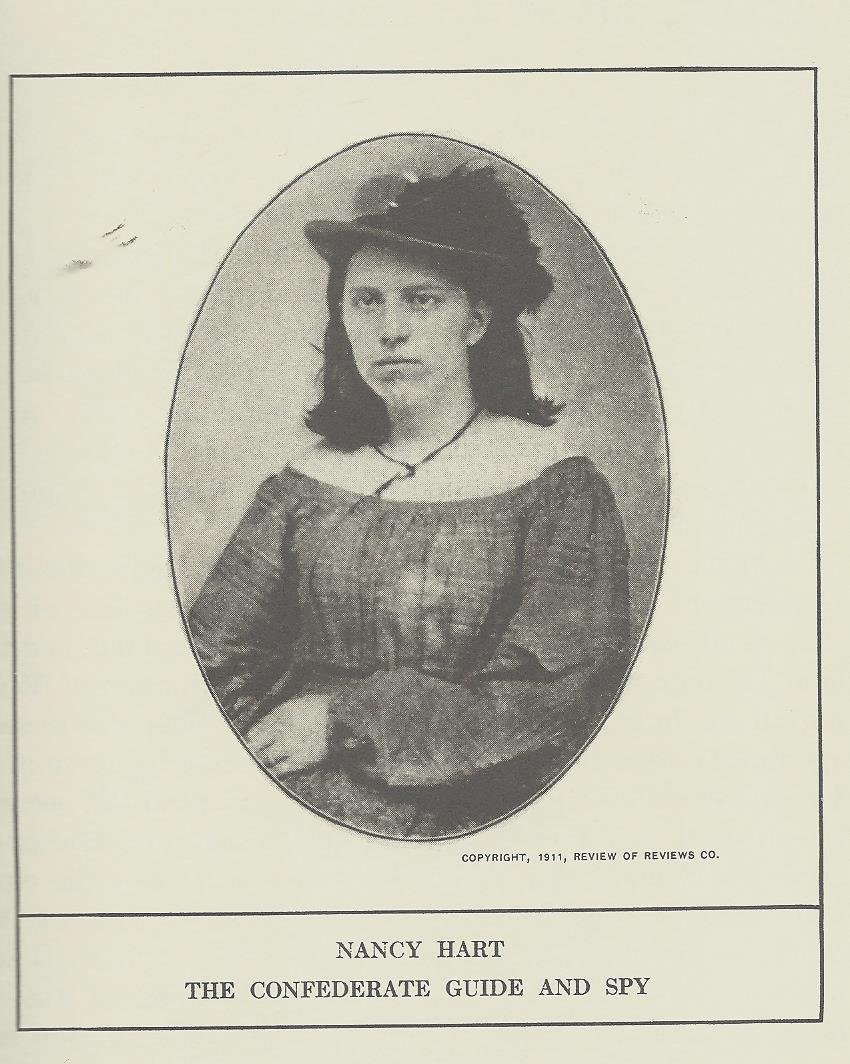 Backstory and Context
MILITARY OCCUPATION Marker
Charleston resident James MacFarland, a prominent citizen who stayed in the city even in its darkest days during the Civil War, wrote to a friend in Washington in 1862:
"You are doubtless aware of the sad destruction of property here on the advent of the Southern forces on the 13th of Sept. . . . . The Federals on their retreat set fire to their large commissary warehouse, the fire taking in its range the Bank of Virginia Building, the Kanawha House, William A. Whitteker's large store, the warehouse, Southern Methodist Church, Academy, etc., myself being by far the greatest sufferer. The walls of the Kanawha House present a ghastly appearance. In the former building but very little and in the latter not a particle of furniture was saved."1
He later added in a letter to Arthur Boreman, the first Governor of West Virginia:
"During all this period the Kanawha Valley has been in the occupancy of alternating armed forces."1
Indeed over the course of the war Charleston changed hands several times. Only once was a pitched battle ever fought within the city, which went on to cause the damage MacFarland described. But the constant movement of troops also churned up streets and consumed resources. A year after the Battle of Charleston, MacFarland noted there were still no fence-rails to be found anywhere in town — they had been carried off for use in the soldiers' fortifications.
Occupying troops were a common sight. When the Confederates briefly seized the city in 1862, their commander General Loring commandeered the local printing press to mass-produce proclamations, broadsides, and circulars. When Union troops retook Charleston in October of that year, they established camps within the city itself and across the river atop present-day Fort Hill.
For the occupying forces, not all the fighting happened on battlefields. Much of the warfare in West Virginia was waged by partisans. From Charleston southward, much of the future state was pro-Confederacy, and Federal patrols were often ambushed and sniped at by unseen assailants commonly referred to as "bushwhackers."
"If there was one thing more than another that the Second [West] Virginia Cavalry hated, it was the detestable bush-whackers (sic). We did not object to being shot at on general principles, but to have some unprincipled scoundrel who was too cowardly to join the army and fight as a man, sneak around like a thief in the night and shoot from behind a tree or from some inaccessible position, was more than we could patiently stand."2
This made some of the most routine soldierly duties dangerous, since "in a mountainous country like western Virginia, [soldiers were] constantly exposed..."2  Union troops were usually safe in more urban areas like Charleston, but as soon as they ventured out they were vulnerable to ambush.
Espionage was also not uncommon. A Union spy had worked his way into the good graces of Charleston native Colonel George S. Patton early in the war, then escaped before being caught. A story also persists that later in the war, while future President Rutherford B. Hayes was serving as an officer in the garrison guarding Charleston, two female Confederate spies were caught and executed by firing squad. A gravestone exists for the two women across the river. The story is not a far fetched one, as illustrated by dangerous Confederate spy Nancy Hart, who several times escaped Union custody and was known to assist the Moccasin Rangers, a particularly savage group of Confederate bushwhackers.
PRESIDENTIAL PRESENCE Marker
Across the river from this marker lay Camp White, built after Union forces retook Charleston in October 1862. Colonel Rutherford B. Hayes, 23rd Ohio Infantry, was based here in March 1863 and ordered fortifications and artillery to be placed on present-day Fort Hill (then called Fort Scammon), keeping watch over the intersection of the Kanawha and Elk Rivers. A battery of 12 cannons occupied the fort, though their only recorded firing was in salute to the Union's victory at Vicksburg in July 1863. Hayes wrote to his uncle shortly upon bivouacking at Camp White:
"You can get on a steamer at Cincinnati and land at our camp, and be safely and comfortably housed here. Lucy and the boys, after a most happy time, went home yesterday...We seem intended for a permanent garrison here."3
Another future President, John McKinley, served under Hayes in the 23rd Ohio for the duration of the war, and too was stationed at Camp White. Hayes noted of McKinley in his letters:
"...an exceedingly bright, intelligent, and gentlemanly young officer. He promises to be one of our best..."3
Sources
Bailey, Kenneth R. "Moccasin Rangers." e-WV: The West Virginia Encyclopedia. 20 October 2010. Web. 22 September 2017.
Basham, Debra "Nancy Hart." e-WV: The West Virginia Encyclopedia. 30 November 2012. Web. 22 September 2017.
3. Hayes, Rutherford B.. Ed. Williams, Charles Richard. Conspicuous Gallantry: Civil War Diary and Letters of Rutherford Birchard Hayes. Big Byte, 1922, republished 2014. 161, 342
1. Roy Bird Cook, The Civil War Comes to Charleston. West Virginia History, Volume 23, Number 2 (January 1962), pp. 153-167. 
2. Sutton, J.J.. HIstory of the Second Regiment West Virginia Cavalry Volunteers. Portsmouth, Ohio. 1892. 56-57. Republished by Old South Books: San Bernardino, CA. 2016
Image Sources
Groves, Jodie.

Kirk, Brandon Ray.

Additional Information