Charleston's Civil War Trails Markers: The Past is Present
Introduction
The Craik-Patton House and the Ruffner Log Cabin, two significant dwellings that played a role in the area's Civil War heritage, have been moved to Daniel Boone Park.
Images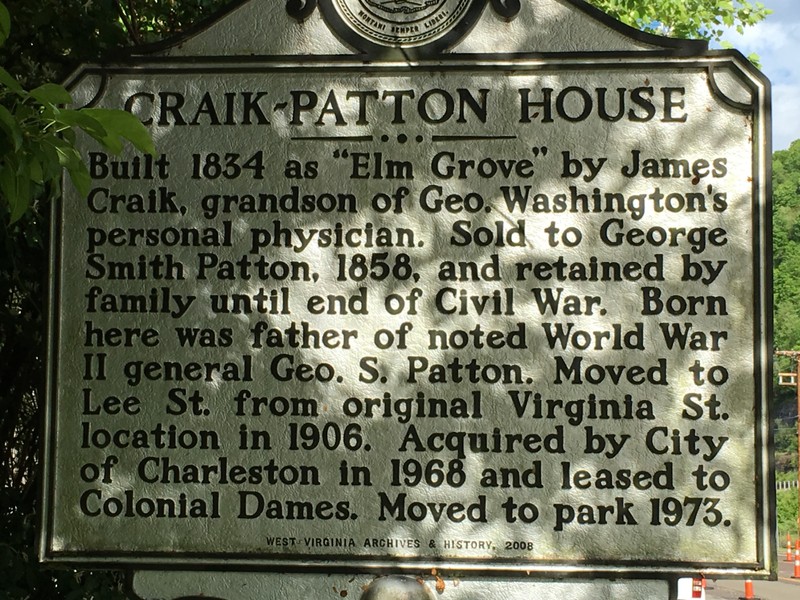 Interpretive sign for the homes.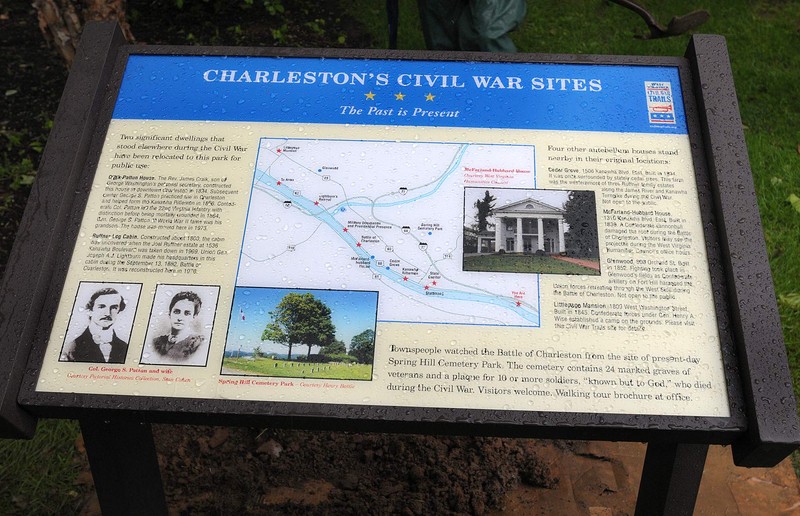 Backstory and Context
The Craik-Patton House, a Confederate home and the Ruffner Log Cabin, utilized by Union forces, now stand near one another in Daniel Boone Park.
Craik Patton House
"Built in 1834 as "Elm Grove" by James Craik, grandson of Geo. Washington's personal physician. Sold to George Smith Patton, 1858, and retained by family until end of Civil War. Born here was father of noted World War II general Geo. S. Patton. Moved to Lee St. from original Virginia St. location in 1906. Acquired by City of Charleston in 1968 and leased to Colonial Dames. Moved to park in 1973."
George S. Patton lived in what is now the Craik-Patton house from 1858 until the Civil War was nearly over. Patton helped to organize the "Kanawha Riflemen" in 1856. They joined the Confederacy as Company H of the 22nd Virginia Infantry. Under Patton's command, they saw their first battle at Scary Creek in July of 1861. The Kanawha Riflemen were also present at Carnifex Ferry, Lewisburg, Fayetteville, White Sulphur Springs and Droop Mountain. Patton rose to the rank of colonel and commanded the 22nd Virginia Infantry Regiment at Third Winchester in September of 1864, where he was mortally wounded.
Sources
Craik-Patton House, Living Places. Accessed January 20th 2021. https://www.livingplaces.com/WV/Kanawha_County/Charleston_City/Craik-Patton_House.html.
Image Sources
Groves, Jodi

Charleston Gazette

Additional Information