The Case of the "Omaha Two"
Introduction
The "Omaha Two" refers to the controversial case of Ed Poindexter and Mondo we Langa (formerly David Rice), two Omaha Black Panther Party leaders who were convicted in 1971 of the murder of white Omaha Police officer, Larry Minard, and sentenced to life in prison under what many saw as questionable, or unjust, circumstances. The case of the Omaha Two has attracted national and international attention over the years, with Angela David and Danny Glover coming to speak on their behalf, and Amnesty International describing the men as prisoners of conscience.
Images
Ed Poindexter (left) and Mondo we Langa (right) at the Nebraska State Penitentiary in Lincoln NE, February 2016. We Langa passed away at the prison on March 11, 2016. (Photo by Ron Levine)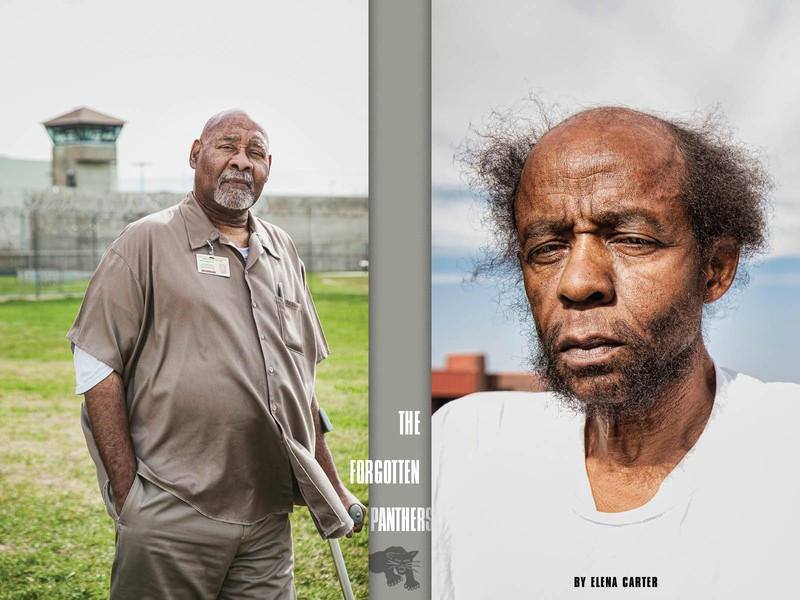 The home at 2867 Ohio St. in Omaha following the explosion. The explosion in the house killed Officer Larry Minard and critically injured officer John Tess. (Photo by Omaha Police Department)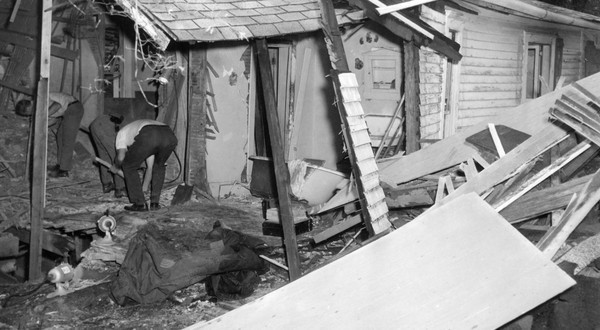 Officer Larry Minard was 29 when he was killed in August 1971 while responding to an anonymous call about a domestic disturbance at 2867 Ohio St. in Omaha. (Photo by Omaha World Herald)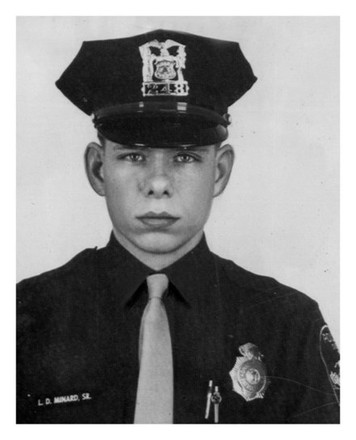 Backstory and Context
On August 17, 1970, eight Omaha police officers responded to an anonymous emergency call talking about a domestic disturbance at a North Omaha house. When officers arrived on the scene at 2867 Ohio Street just after 2 a.m., they found an abandoned home and no such dispute. Just inside the door, two officers spotted a small suitcase. When one of them opened it, the suitcase exploded, killing officer Larry Minard and critically injuring officer John Tess. Minard was 29.
Omaha Police believed the local Panther group to be responsible for the bombing. After a controversial trial, Ed Poindexter and David Rice, who emerged as leaders of the Omaha Black Panthers, were convicted of murder and sentenced to life in prison on April 17, 1971. Poindexter was a discharged Army veteran and postal worker, while Rice (now known as Wopashitwe Mondo Eyen we Langa) was a young civil rights activist and reporter for two local, underground newspapers. Both Poindexter and Rice were leaders of the Black Panther Party's National Committee to Combat Fascism, or NCCF. It's been reported that the Omaha BPP was removed from the national organization in August 1969 due to anonymous letters disparaging Poindexter and we Langa. One letter accused we Langa of "reluctance to follow the party line" by accepting employment from a government-funded agency called Greater Community Action. Another letter accused Poindexter of mishandling party funds.
Their trial, known as "The Omaha Two" trial is considered very controversial, because many believe Poindexter and we Langa weren't treated fairly. Some argue there was a strong lack of physical evidence linking the two men to the bombing. Many also pointed to the convenient disappearance of the 911 tape while in police custody prior to the trail, the jury being nearly all white (11 out of 12 members), the attack on Poindexter and we Langa's political ideology during the proceedings, and widespread surveillance and intimidation of the Omaha Panthers by local police and the FBI. While Poindexter's shirt and we Langa's pants pockets tested positive for dynamite fragments, their hands did not. There was also what some believe to be a coerced confession by the prosecution's key witness, fifteen-year-old Duane Peak. Peak, a former NCCF member, confessed to planting the bomb and placing the phony 911 call. Peak told police two weeks after Minard's death that he saw Poindexter assemble the bomb in we Langa's home with the suitcase and dynamite provided by we Langa. Peak changed his testimony up to six different times, but the first degree murder charges against Poindexter and we Langa were upheld. Peak was allowed to plead guilty to juvenile delinquency, and served four years in juvenile detention.
The "Omaha Two" case has attracted local and national interest over the last 40 years. There was even international interest when human rights organization Amnesty International demanded a new trial for Poindexter and we Langa. We Langa denied committing the crime numerous times, saying the dynamite found in his home after Minard's death was planted, before his death in the Nebraska State Penitentiary on March 11, 2016. He was 68. Poindexter is currently 71 and still in the penitentiary, where he's been for the past 45 years.
Sources
Biga, Leo Adam. "Crime and punishment questions still surround 1970 killing that sent Omaha Two to life in prison." Leo Adam Biga's My Inside Stories, WordPress, 30 March 2016. Web. 20 April 2016. Carter, Elena. "The Forgotten Panthers." BuzzFeed, BuzzFeed Inc., 11 February 2016. Web. 20 April 2016. Jones, Patrick D., Leigthon, Jared. In Their Own Image: Artifacts from the Great Plains Black History Museum, Donning Company Publishers. 2014. Print. Kennedy, Linda. "The Omaha Two: How long is life?" San Francisco Bay View, San Francisco Bay View, 26 September 2013. Web. 20 April 2016. Richardson, Michael. "J. Edgar Hoover and the Framing of the Omaha Two." Crime Magazine, Crime Magazine, 28 December 2011. Web. 20 April 2016. Richardson, Michael. "Waposhitwe Mondo Eyen we Langa spoke out about the evidence used against him." The Examiner, AXS Digital Group LLC., 4 April 2016. Web. 20 April 2016.