Isle Royale Light
Introduction
Isle Royale Light is one of four historic lighthouses that are a part of the Isle Royal National Park. It is located on Menagerie Island to the east of the main island. As it is owned by the Coast Guard, it is not open to visitors but it can be seen from passing ships and boats. It was listed on that National Historic Register of Historic Places in 1983. Built in 1875 to help ships reach Isle Royal, it stands over 70 feet high from lake level and its light can be seen about 10 miles out. The structure was built with and inner and other wall to allow air to circulate in between. A cast iron spiral staircase enables one to reach the top.
Images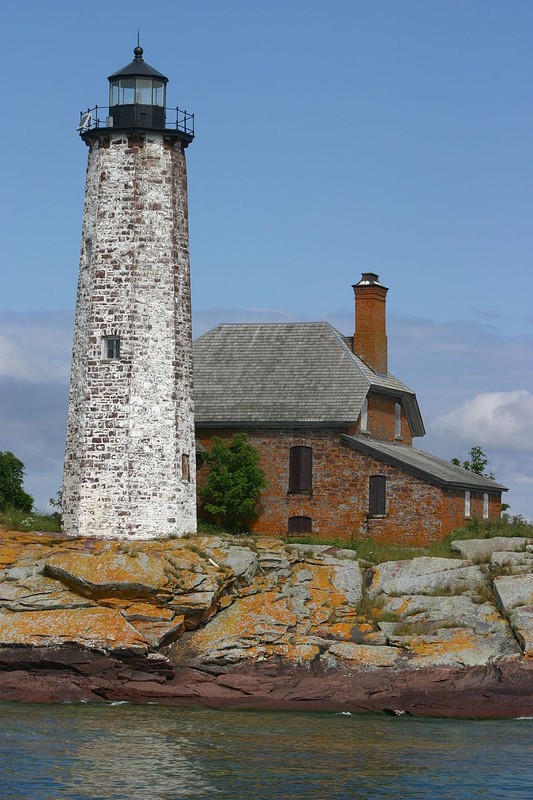 Backstory and Context
The discovery of copper in 1843 attracted miners to the island and prompted the construction of lighthouses to help ships navigate the dangerous waters around the island.
Sources
https://en.wikipedia.org/wiki/Isle_Royale_Light http://www.terrypepper.com/lights/superior/menagerie/index.htm
Additional Information