Jarrell Plantation Historic Site
Introduction
The state of Georgia operates this former cotton plantation as a state historic park. The plantation dates back to 1847 when John Fitz Jarrell and his family settled the area and built a simple house. The Jarrell family was representative of many small planters, who used the proceeds of each season to purchase more slaves. By 1860, the Jarrell Plantation had grown to 600 acres worked by 39 slaves. After the Civil War, many of the former slaves had few options but to continue working on cotton plantations under the sharecropping system or as tenant farmers. This system allowed the Jarrells to pay their workers after the harvest and deduct all of the worker's expenses plus interest from their wages-a situation that made it nearly impossible for cotton workers to escape debt and often required them to work under conditions that resembled the economic conditions of slavery. The Jarrells were able to grow their operation even after the end of slavery, purchasing an additional 400 acres. After his father's death, John Jarrell's son, Dick Jarrell, gave up teaching and operated the family plantation. The home that is presently on the property was built by Dick Jarrell in 1895, along with other buildings on the property that visitors can tour such as a gristmill and cotton gin, barn, and other outbuildings. The land stayed in the Jarrell family until 1974 when the family decided to donate the property to the state to create this historic park.
Images
This home was constructed in 1895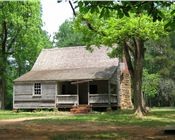 Visitors can see many of the original furnishings representative of medium-sized cotton plantation owners.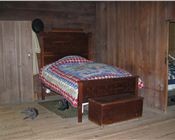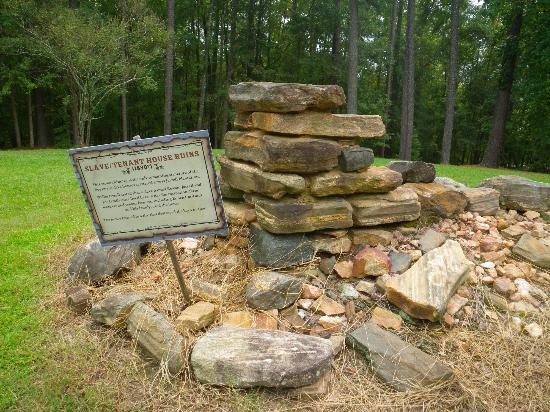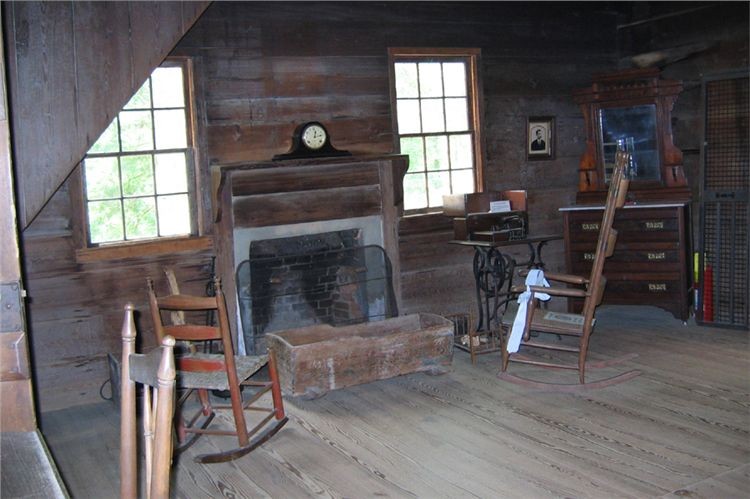 Sources
http://www.exploregeorgia.org/listing/2663-jarrell-plantation-state-historic-site http://gastateparks.org/JarrellPlantation
Additional Information