Tobacco Farm Life Museum
Introduction
The Tobacco Farm Life Museum was founded in 1983. It is a non-profit organization whose mission is to preserve and present the history of rural farming in Eastern North Carolina from the 1880s to the 1940s. The museum includes a 6,000 square ft gallery inside, and eight historic or reproduction buildings outside including a homestead, detached kitchen, pack house, Blacksmith shop, milk shed, smokehouse, tobacco barn, and schoolhouse. The museum contains exhibits dealing with rural farm life such as medicine, education, and social life.
Images
Tobacco Farm Life Museum sign located at the edge of the highway.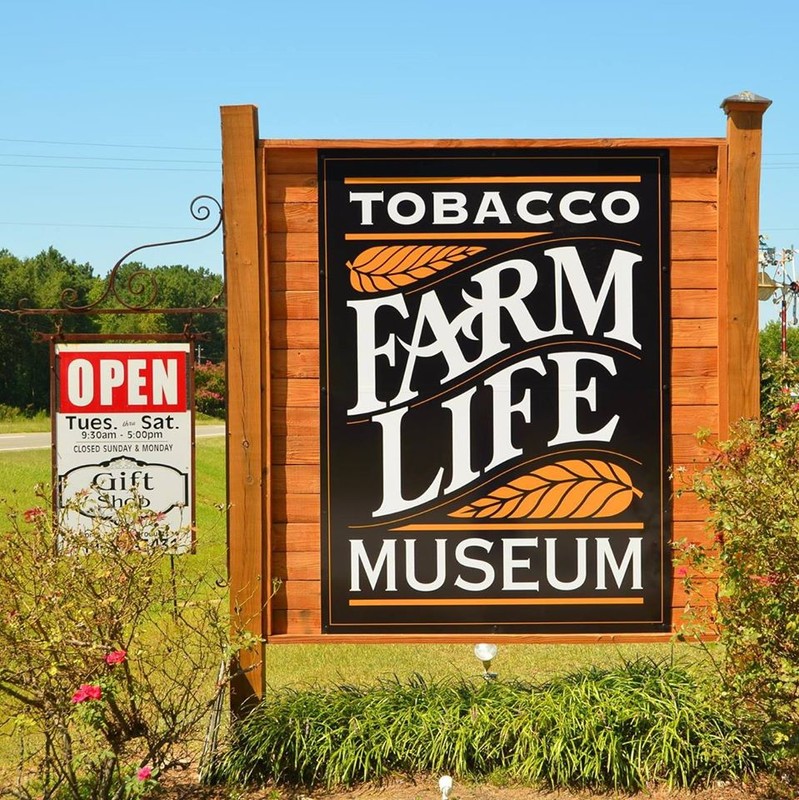 The front of the main building.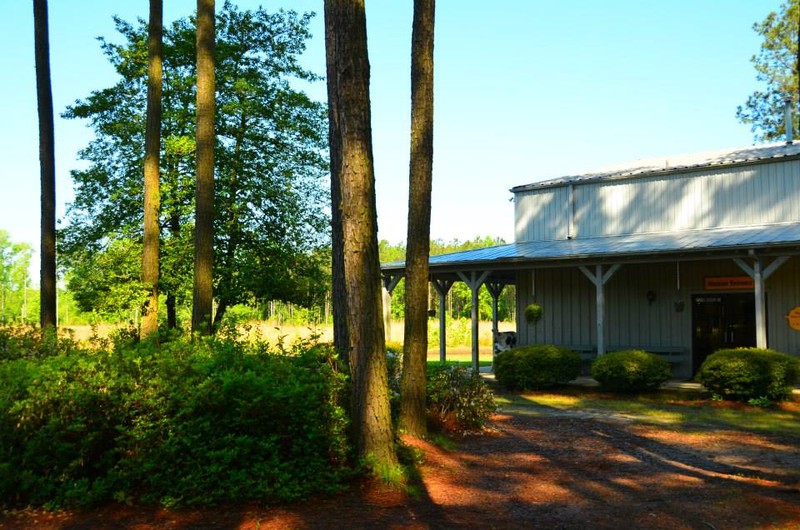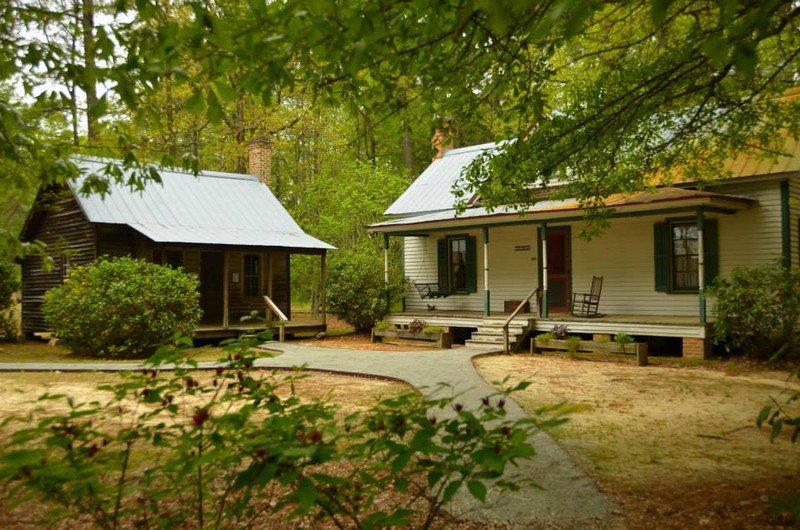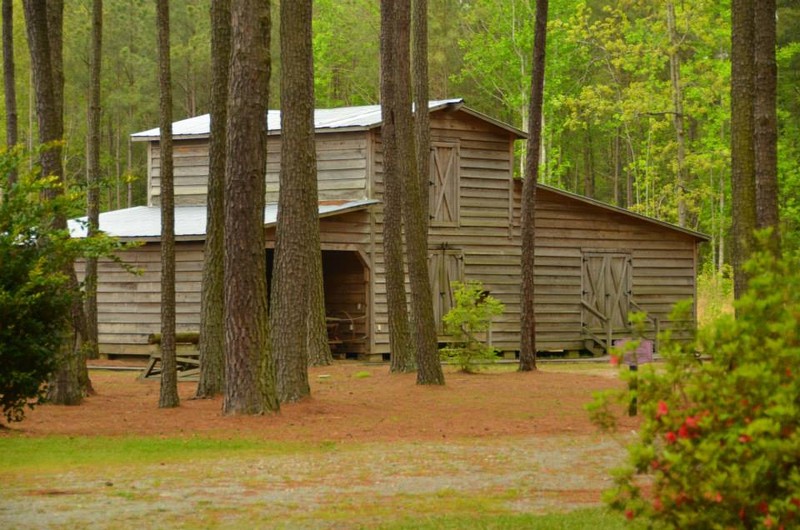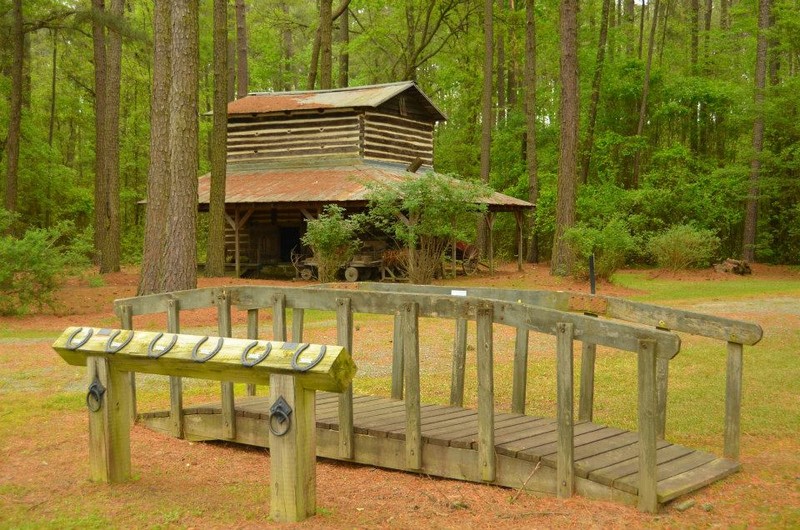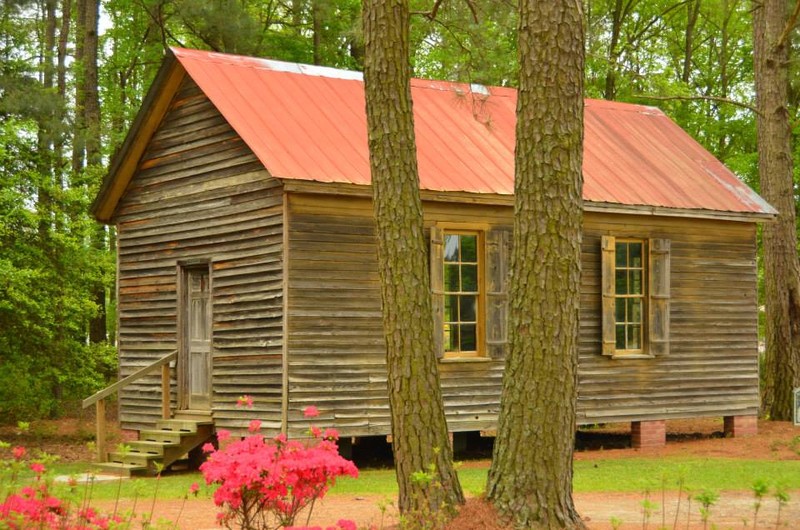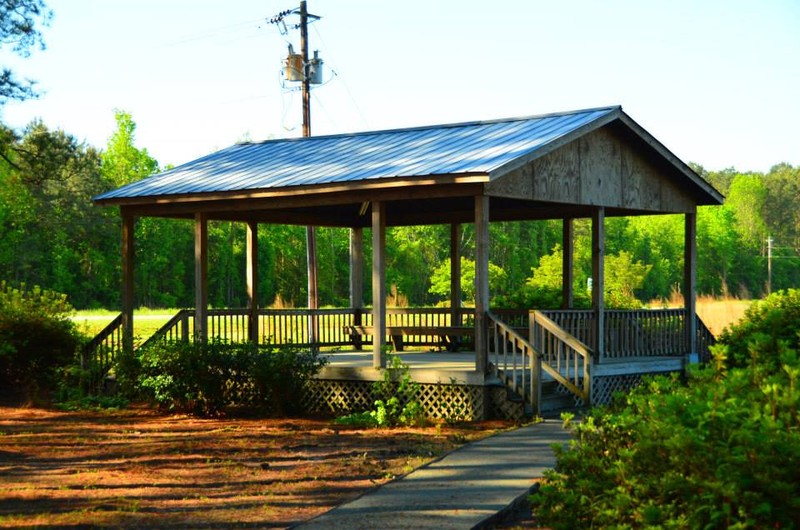 Tobacco Farm Life Museum's annual tobacco stringing and hanging.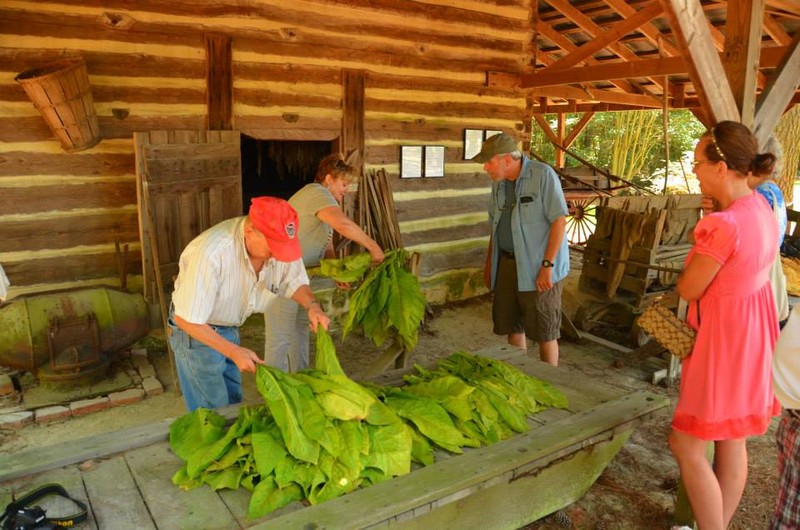 Blacksmith demonstration.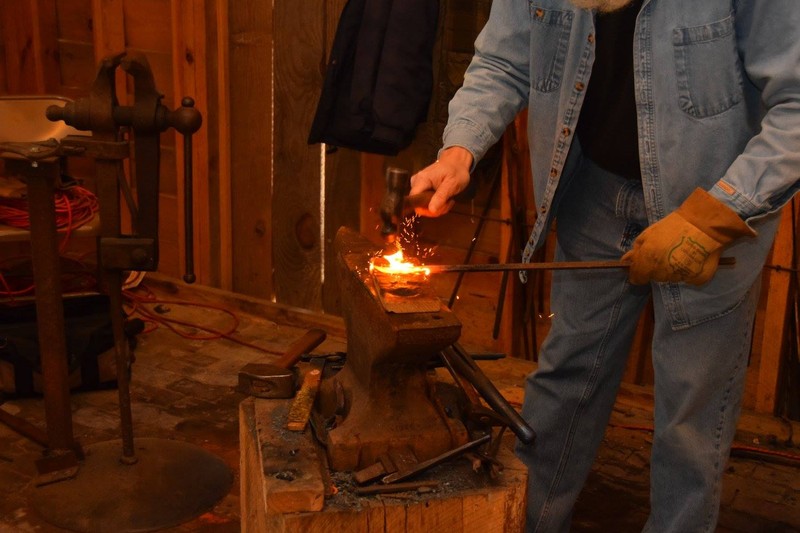 Tobacco Farm Life Museum hosted the International Harvester Tractor Club on site.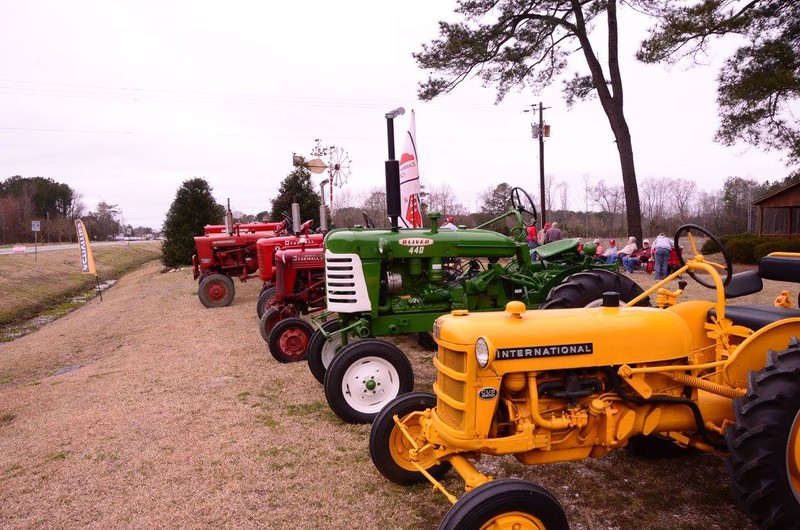 Backstory and Context
History of the Museum
In 1983, the citizens of Kenly, NC were trying to find a way to attract visitors traveling Interstate 95. The museum originally opened with the name "Tobacco Land Farm Tours." Visitors at that time were shown a quick slideshow and then taken to a nearby tobacco farm. These tours were very successful and led to the expansion of the museum. Five acres of land were purchased for the construction of a building, and in 1986 the "Tobacco Museum of North Carolina" had its grand opening. The farmstead that is now located outside is known as the Iredell Brown farmstead and it was acquired by the museum in 1991. The house, detached kitchen, tobacco barn, smokehouse, and milk shed were all restored and moved to the grounds. By this time the official name of Tobacco Farm Life Museum was given in order to better support the museum's mission to preserve the history and daily lives of rural farmers. Through the years three buildings were added to the museum including an original one-room schoolhouse, a working reproduction of a Blacksmith shop, and a reproduction of a pack house. Today, educational programs and agri-tourism have expanded through the museum and many exciting new exhibits have opened.
Inside the Museum
The indoor gallery is 6,000 square feet and contains many exhibits that highlight rural farm life in Eastern North Carolina from the 1880s to the 1940s. These exhibits include a history of tobacco farming which touches on the traditional ways of planting, harvesting, and auctioning tobacco. In addition to the history of tobacco farming, the museum also has an exhibit featuring the other crops grown in Eastern North Carolina such as cotton, soybeans, sweet potatoes, corn, and peanuts. There are also exhibits focusing on leisurely activities such as music, sports, hunting, and fishing that farm communities enjoyed during this time. There are also exhibits on activities done in the home such as household chores and cooking. The meseum also has exhibits focused on education, medicine, and local historic schools. The museum also has an exhibit on the traditional country store that could be found in most rural towns in the late 19th and early 20th century. These stores were where local farmers would come and visit with their neighbors and purchase goods. 
Guided Tours
The Tobacco Farm Life Museum offers guided tours for groups of 10 or more. These tours include a detailed guide through the museum's gallery and additional buildings. Upon request, groups can tour a nearby tobacco farm as well. For kids' groups in particular, the guided tours could also include educational and fun activities such as candle making, butter churning, artifact discovery, and heritage games: i.e. hopscotch, corn hole, marbles. Call the museum for any questions or to schedule your tour. School groups, tour buses, as well as individual families are welcome.
Saturday Series
One Saturday each month, the Tobacco Farm Life Museum hosts events and demonstrations that highlight different trades, arts, and skills related to rural life. These are included with the regular admission fee. Events are held by demonstrators and volunteers who specialize in quilting, Blacksmithing, raising animals, woodworking, and more. The demonstration schedule is available on the museum's website.
Sources
Tobacco Farm Life Museum, Visit Kenly, NC. Accessed August 30th 2020. https://www.johnstoncountync.org/listing/tobacco-farm-life-museum/938/.
Tobacco Farm Life Museum. Accessed August 30th 2020. https://www.tobaccofarmlifemuseum.org/.
Additional Information