Wistariahurst Museum
Introduction
Named for the wisteria vines that grow along the mansion, Wistariahurst was initially built in Williamsburg for prominent silk spinner and textile manufacturer, William Skinner, in 1848. It, and the Skinner family, were relocated to Holyoke in 1874 and the estate remained with the Skinner family until it was donated to the city by Katharine Skinner Kilborne in 1959. It has since been converted into a museum that showcases what life was like for the two generations of Skinners who lived and thrived at the estate. It was added to the National Register of Historic Places in 1973 and is now a popular wedding and event venue due to the home's elegance and extensive gardens.
Images
The Wistariahurst mansion and gardens.

The grand hall of Wistariahurst.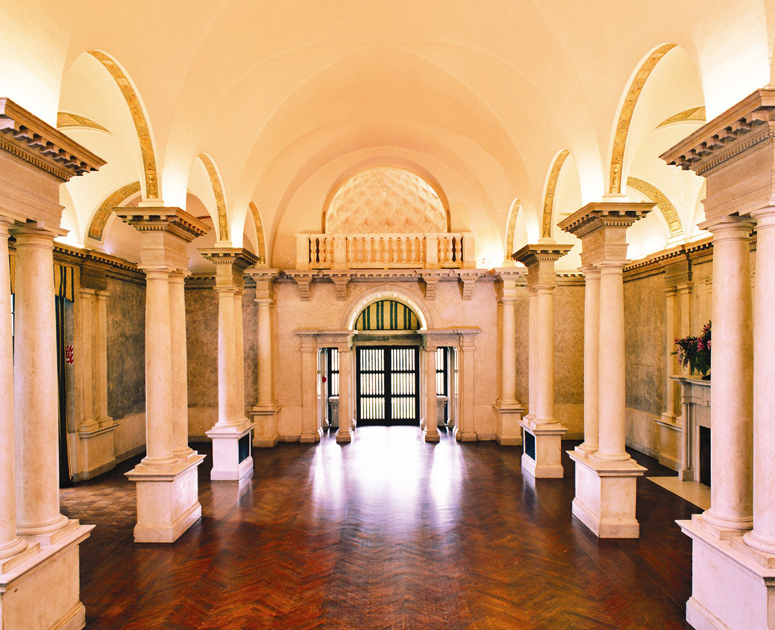 Various pieces of art on display within the museum.
One of Wistariahurst's famous sleeping lions.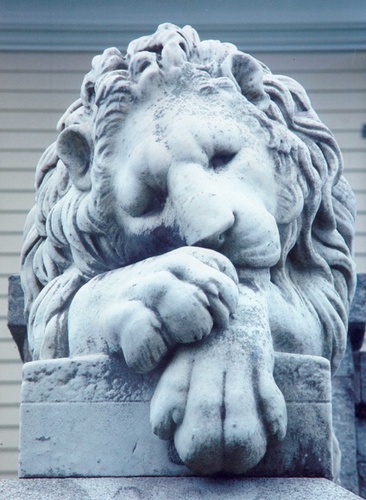 Backstory and Context
The home still features its original leather wall coverings, columnns and intricate woodwork and the museum now offers various art, music and history programs as well as tours of the mansion and gardens. Its permanent art collection includes paintings, prints and numerous textile wall coverings. The gardens were started by Sarah Skinner soon after the family arrived in 1874 and it was she who originally planted the wisteria vines that gave the estate its name by 1901.
The museum offers various rotating exhibits, such as "Nuestias Abuelas de Holyoke: Empowerment and Legacy," which is a photography and bi-lingual exhibition that included musical accompaniment. Other popular exhibits presented were "A Century of Service Above Self: The Rotary Club of Holyoke at 100" and "Immigrant City" which featured students as guest curators to their own research findings into the immigrant history of Holyoke.
The home is generally open for tours on weekends and the gardens are open daily from dawn to dusk. For the hours of special events and exhibits, please visit the museum's website or call for more info.
Additional Information