Bob Gibson Statue at Werner Park
Introduction
Pioneering African American Major League Baseball Hall of Fame pitcher, Bob Gibson, was born and raised in the former Logan Fontenelle Housing Project of Omaha. These projects were demolished in the 1990s. The area where Gibson grew up is now the Concord Square neighborhood.
Images
Bob Gibson's statue was dedicated in April, 2013.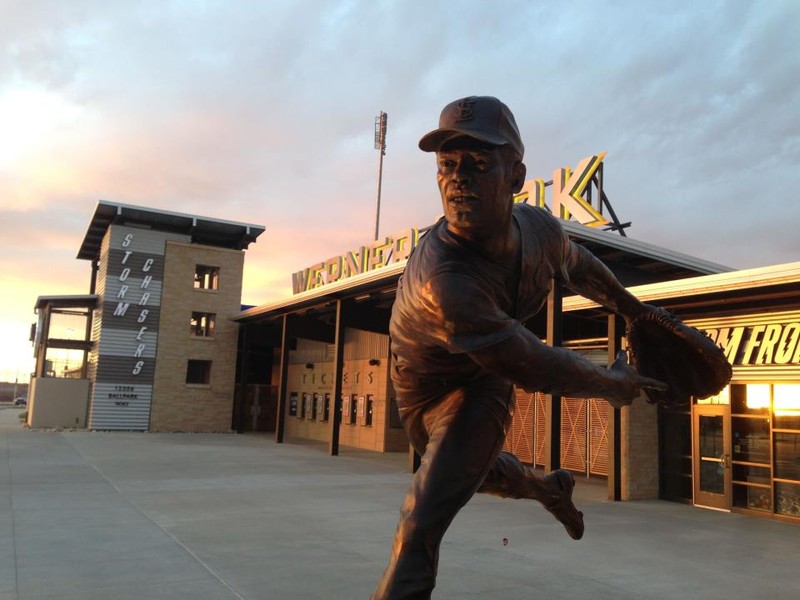 This is Bob Gibson's Hall of Fame plaque.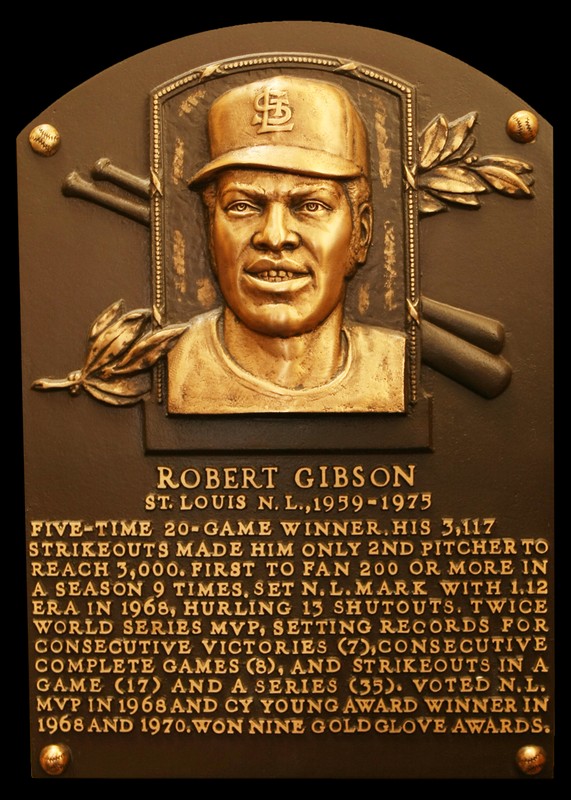 A 1938 photo of the housing project following the completion of its first phase.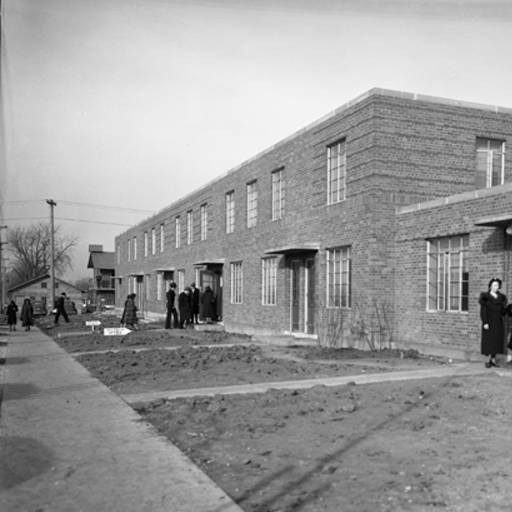 2013 dedication ceremony of Gibson's statue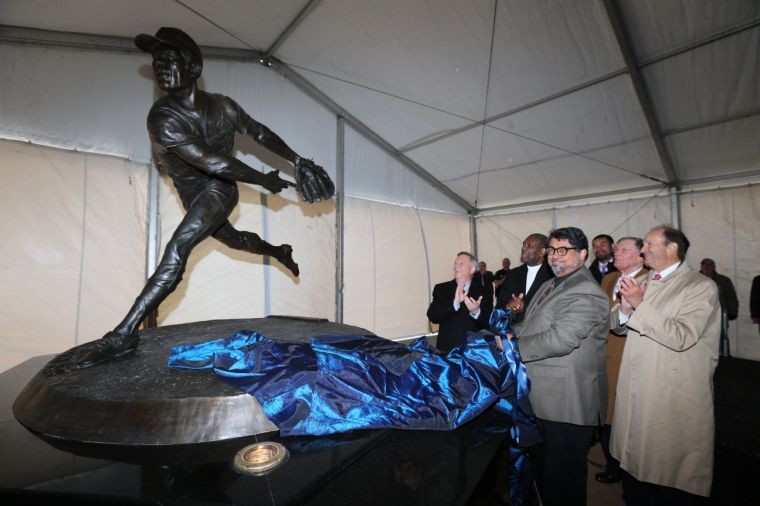 Backstory and Context
Bob Gibson was raised in Logan Fontenelle Projects in Omaha, Nebraska. Gibson's father died of tuberculosis three months prior to his birth. Gibson's athletic prowess led to local celebrity in Omaha. The local baseball and basketball star in high school was even more successful at Creighton University and began his big-league career with the Cardinals in 1959.
Gibson immediately made a name for him self, with winning records and 15-20-game winning seasons throughout the early 1960s. He won 20 games in 1965 and 1966 and won the first of his nine consecutive gold gloves in 1965. Gibson broke his ankle in July of 1967 which slowed him down to a 13-7 record, but this included three crucial wins late in the season that helped the Cardinals clinch the pennant.
In 1968, Gibson went 22-9 with a ERA of 1.12, with 268 strikeouts, 13 shutouts, 15 consecutive wins and a stretch of 92 innings only gave up two runs. In 1968 and 1970, Gibson won the Cy Young Award and was also named the National League's Most Valuable player. He retired from baseball in 1975 with a total of 251 victories, 3,117 strikeouts, 56 shutouts, and an ERA of 2.91.
Gibson returned to Omaha after retiring from the Cardinals, serving on the board of a local bank and becoming the principal investor for the radio station KOWH. Gibson returned to baseball in 1981 as the manager for the New York Mets. Gibson was later hired as the pitching coach for the Atlanta Braves before becoming an announcer for the Cardinals on the radio station KMOX from 1985-1989.
Gibson's jersey number was retired in on September 1, 1975 and in 1981 Gibson was inducted into the Hall Of Fame. He is ranked as the 31st of 100 greatest baseball players and was elected Major of the League Baseball All-Century Team. In addition to this statue of Gibson in Omaha, there is a second statue of the local Hall of Famer in front of Busch Stadium.
Sources
White, Rob. Gibson statue unveiled at Werner Park." Omaha World-Herald, April 11, 2013.

"Bob Gibson." Baseball Hall of Fame. N.p., n.d. Web. 20 Apr. 2016.

Additional Information