C&O Trestle Bridge
Introduction
This massive steel arch railroad bridge was built in 1909 for the C & O Railroad, and was improved in the 1920s to allow a single lane of traffic to cross Kanawha River from the West Side to South Charleston.
Images
This photo shows the old concrete pylons that supported the single lane addition to the bridge that allowed for automobile traffic to cross Kanawha River.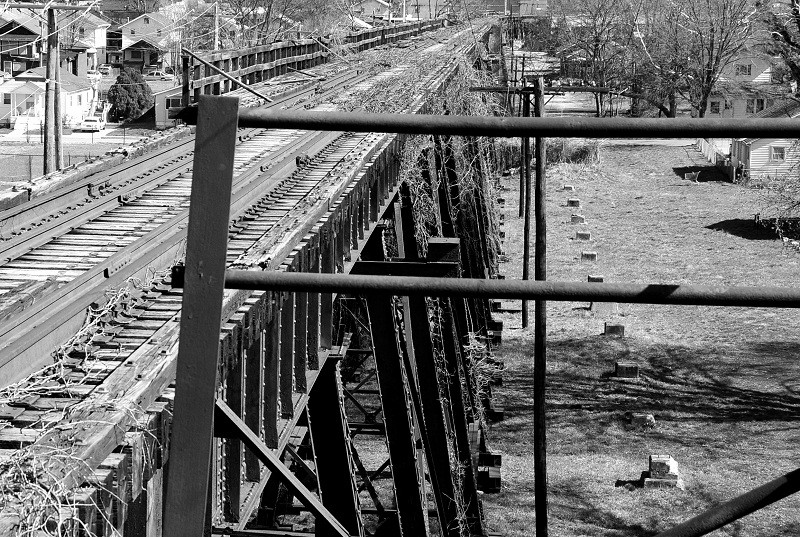 Distant view of bridge set up for car traffic.
View of the bridge from end to end. Notice how narrow the bridge was and imagine a car lane on one side.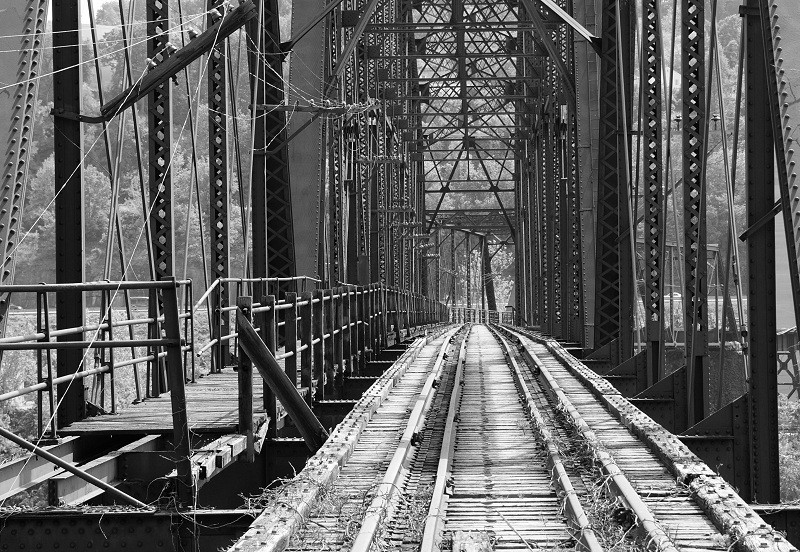 A view of the bridge in its current state. This photo shows leaning support beams and uneven tracks.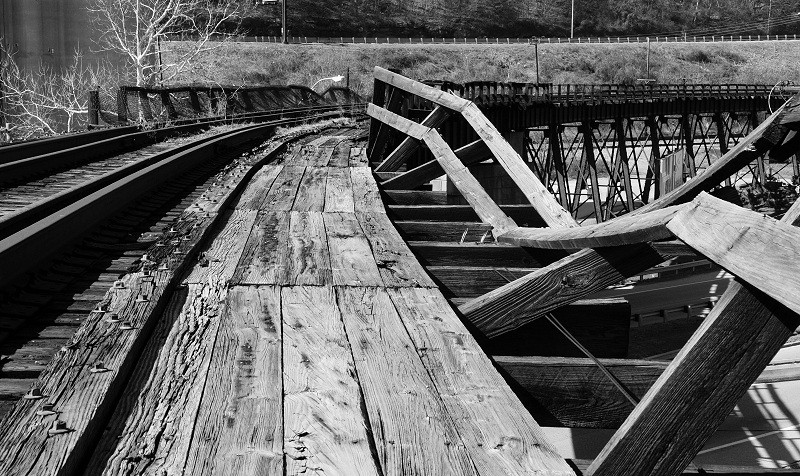 Backstory and Context
This is a trestle style bridge built by the Chesapeake and Ohio Railroad in 1909 to facilitate carry coal trains pulled by heavy locomotives that moved southern West Virginia coal to Midwestern markets. The span connected the C&O mainline on the south side with the former K&M line on the north side of Kanawha River.

The C&O trestle remained in use until the 1980s, and now stands as a silent sentinel to the former glory days of the railroad. In recent years the City of Charleston launched a plan to rehabilitate the span for incorporation into a proposed rail-trail, but costs proved too high. Currently, the historic trestle is facing an uncertain future, It remains a fine example of railroad engineering and construction techniques in use at the dawn of the 20th century.
Sources
http://mcs.kana.k12.wv.us/
Additional Information