Ward Charcoal Ovens State Historic Park
Introduction
Ward Charcoal Ovens State Historic Park, located south of Ely, preserves six historic ovens that were built in 1876. The charcoal was produced for the mining town of Ward, now a ghost town, located two miles to the north. They beehive-shaped structures have been well preserved and are the best preserved of their kind Nevada. They are 30 feet hight and 27 feet wide at the base. Their shaped proved to be more efficient, slowing the pace of heat dissipating out from them. They a part of the state Ward Historic District and listed on the National Register of Historic Places.
Images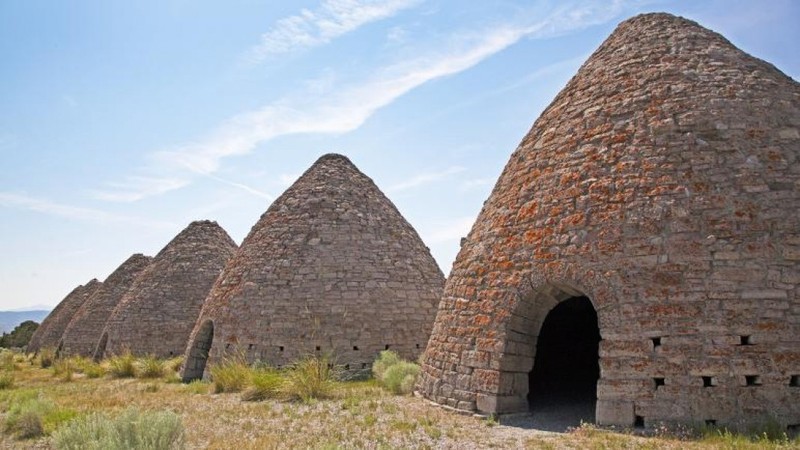 A view inside one of the ovens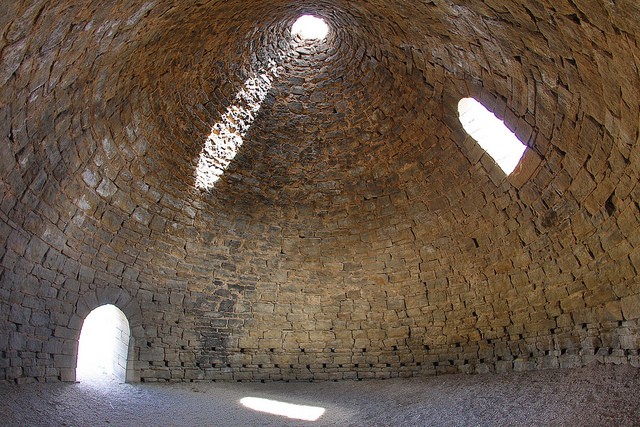 Backstory and Context
Charcoal was essential to the mining process. As a result, enormous numbers of trees were required to make charcoal. The town of Ward grew to be a sizeable community, reaching 1,500 at its peak. The mine eventually went dry and the town was eventually abandoned. The threat of fires (one destroyed a third of the town in 1883) and constant flooding were also major issues.
Sources
http://parks.nv.gov/parks/ward-charcoal-ovens-state-historic-park https://en.wikipedia.org/wiki/Ward_Charcoal_Ovens_State_Historic_Park
Additional Information