Cascadilla School
Introduction
Originally founded as a prep school for Cornell University in 1876, the Cascadilla School now operates as a preparatory high school. The school shares a number of Cornell's facilities, including its dining halls and libraries. The school's student population is extremely small, with only about 50 students per year. Typically, between 30-50 percent of these students live in campus dormitories. Cascadilla offers a number of special programs to prepare students for college. These include Advanced Placement courses and The Cascadilla Seminar, which is an advanced history and literature course offered to seniors.
Images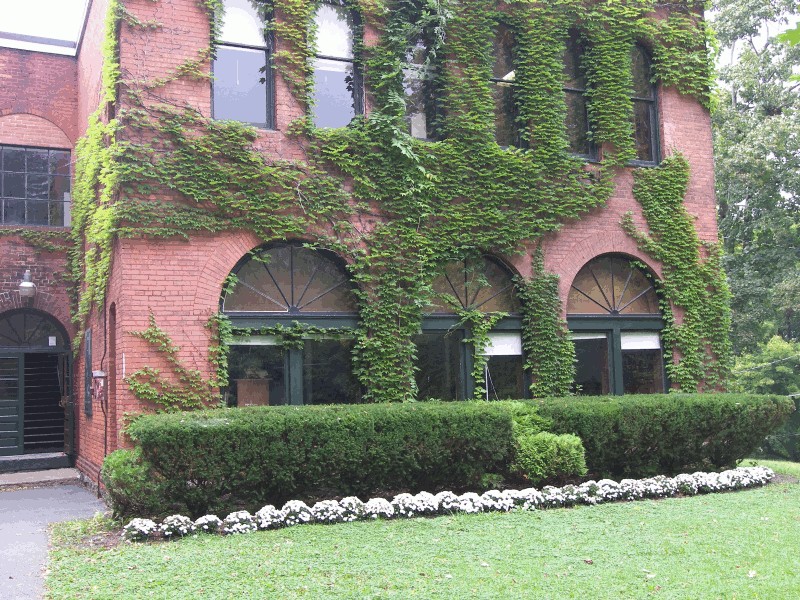 Historic Cascadilla school boathouse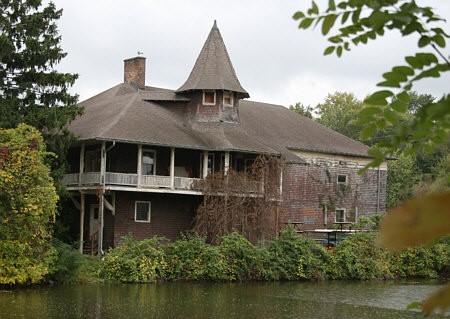 Backstory and Context
The Cascadilla School was founded by Lucien Augustus Wait and Bela P. MacKoon, who were both Cornell professors at the time. Wait taught Mathematics and MacKoon taught Latin and German. It began as a tutoring school for students at Cornell and was located at Cascadilla Place, now called Cascadilla Hall, which was still part of Cornell's campus at the time. The name "Cascadilla" comes from the nearby Cascadilla Creek. Cascadilla is Spanish for "little cascades." The Cascadilla School was established in 1890 as an all-boys prep-school.

Notable alumni of the school include Hermann M. Biggs, Adolph Coors, Jr., and John M. Olin. Biggs (1859-1923) was a doctor best known for the advancements he made in how tuberculosis was treated and understood. Believed by many at the time to be a nutritional disorder, Bigg argued for a better understanding of the nature of tuberculosis using bacteriology. By 1889, Biggs was discussing the importance of Robert Koch's discovery of tubercle bacillus at a time when it was still not widely accepted. Koch discovered this bacteria, the cause of tuberculosis, in his lab in Germany in 1882. Biggs was granted a number of titles during his illustrious career, including the chief inspector of the New York City Department of Health's division of bacteriology, which he was appointed to in 1882, and the general medical officer of New York City n 1914.
Sources
"Cascadilla History." Cascadilla School. Accessed April 11, 2016. http://cascadillaschool.org/history.

"Hermann Michael Biggs (1859-1923)." London School of Hygiene & Tropical Medicine. Accessed April 11, 2016. https://www.lshtm.ac.uk/aboutus/introducing/history/frieze/hermann-michael-biggs.
"Historical Perspectives Centennial: Koch's Discovery of the Tubercle Bacillus." Centers for Disease Control & Prevention. Accessed April 11, 2016. http://www.cdc.gov/mmwr/preview/mmwrhtml/00000222.htm.
Additional Information