Fort New Salem
Introduction
Author-Uploaded Audio
Fort New Salem is a living history museum located in Salem, West Virginia. This eight-acre outdoor museum consists of a collection of 18 log structures intended to take visitors back into the 19th century Appalachian frontier. The museum provides glimpses into the crafts, lifestyles, and history of early Appalachia. Fort New Salem offers visitors a unique educational and entertaining experience that provides an escape from modern life. The museum is ran by the Fort New Salem Foundation, Inc., which is dedicated to preserving and celebrating the history and culture of early western Virginia.
Images
Photo from http://www.americantowns.com/wv/salem

Photo from http://wvexplorer.com/photo-galleries/gallery-northern-panhandle-region/fort-new-salem-wv/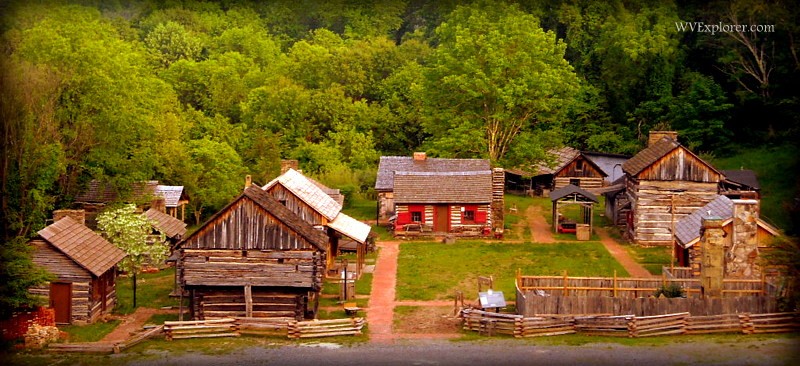 Closer image of the log structures located at Fort New Salem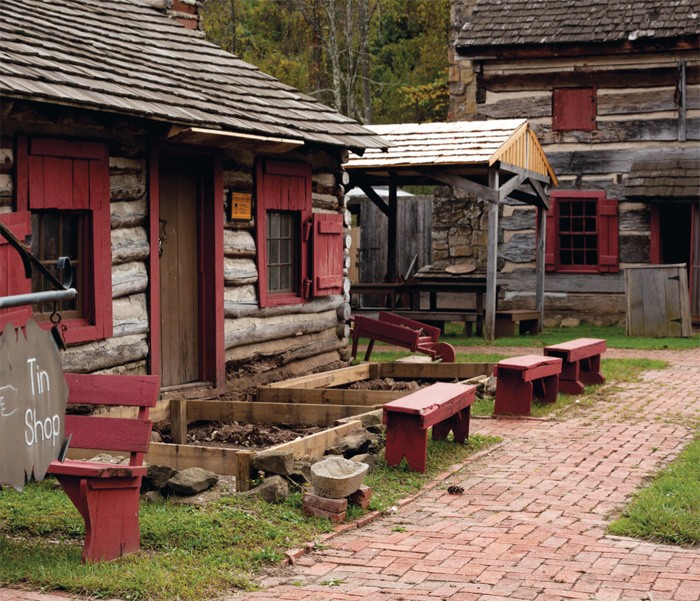 Backstory and Context
Author-Uploaded Audio
Construction of Fort New Salem began in 1971 and the museum officially opened in 1974. Most of the log structures on site are made from parts of historical buildings that were relocated to Fort New Salem. The museum started as a part of the Appalachian studies program at Salem College, now Salem International University. When the museum first opened, Salem College students would live at the fort to learn the ways of life of early settlers in Appalachia. After changes at Salem College, the site was at risk of being sold to developers with the possibility of being torn down. After this news, the Fort New Salem Foundation was created.
The Fort New Salem Foundation took over ownership of the site in December of 2005 and has since renovated more than ten structures on the site. Fort New Salem is popular destination for school groups to visit as it provides students with a valuable learning experience outside of the classroom. As a living museum, visitors have the opportunity to learn the history of traditional Appalachian culture, craftmaking, and lifestyles of the people who lived on the Appalachian frontier prior to the Civil War. The Fort New Salem Foundation, Inc. is dedicated to connecting people of today with the lifestyles of the past, and hopes to expand the fort in future years. The fort is now closed on a day to day basis, but opens for special events and tours throughout the year. 
Sources
About the Foundation. Fort New Salem. Accessed January 14, 2017. http://www.fortnewsalemfoundation.org/aboutthefoundation.htm.
HAMRICK, MIRIAH. Holding Down the Fort. Morgantown Mag. December 02, 2013. Accessed January 14, 2017. http://www.morgantownmag.com/morgantown/December-January-2014/Holding-Down-the-Fort/.
Additional Information