State Theatre
Introduction
This historic theater opened on December 6, 1928, and served Ithaca during an era when its downtown was home to 17 other theaters. Some of these venues, such as the Lyceum, the Crescent, and the Strand, were just as grand as the State. The Strand Theatre was demolished in the early 1990s and the State Theatre nearly shared its fate after the city condemned the building. Thanks to the efforts of preservationists and residents, however, State Theatre was saved and continues to serve Ithaca residents. The act on opening night was Paul Tremaine and his Aristocrats of Modern Music. The building housing the theater dates back to 1915 and was originally a car garage and dealership. Cornell Theaters, Inc. bought the building in 1926 and hired architect Victor Rigaumont to renovate the space. Rigaumont was a well-known theater architect. He designed the State using elements of Moorish and Renaissance Revival Styles and elements of Collegiate Gothic symbolism to coordinate with Cornell University.
Images
The interior features 1,600 seats.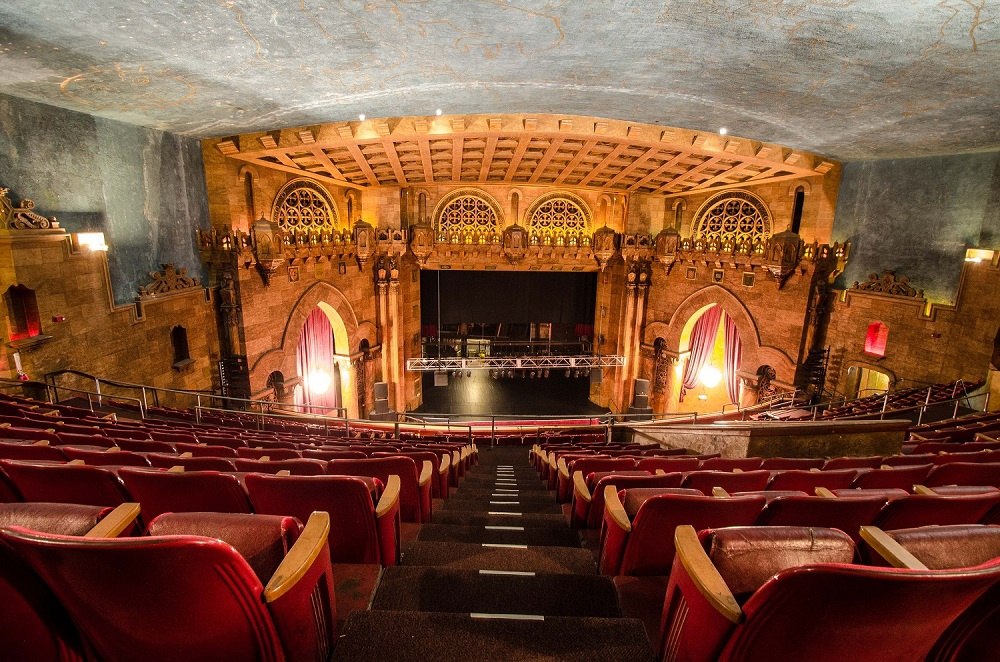 State Theatre sign illuminated at night.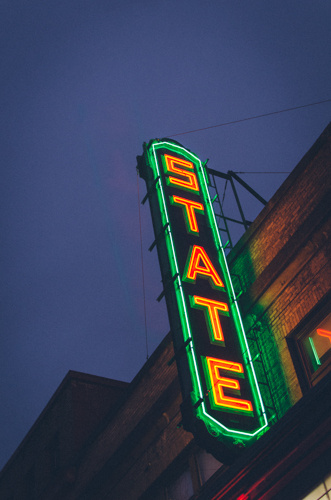 The State Theatre was built in 1928.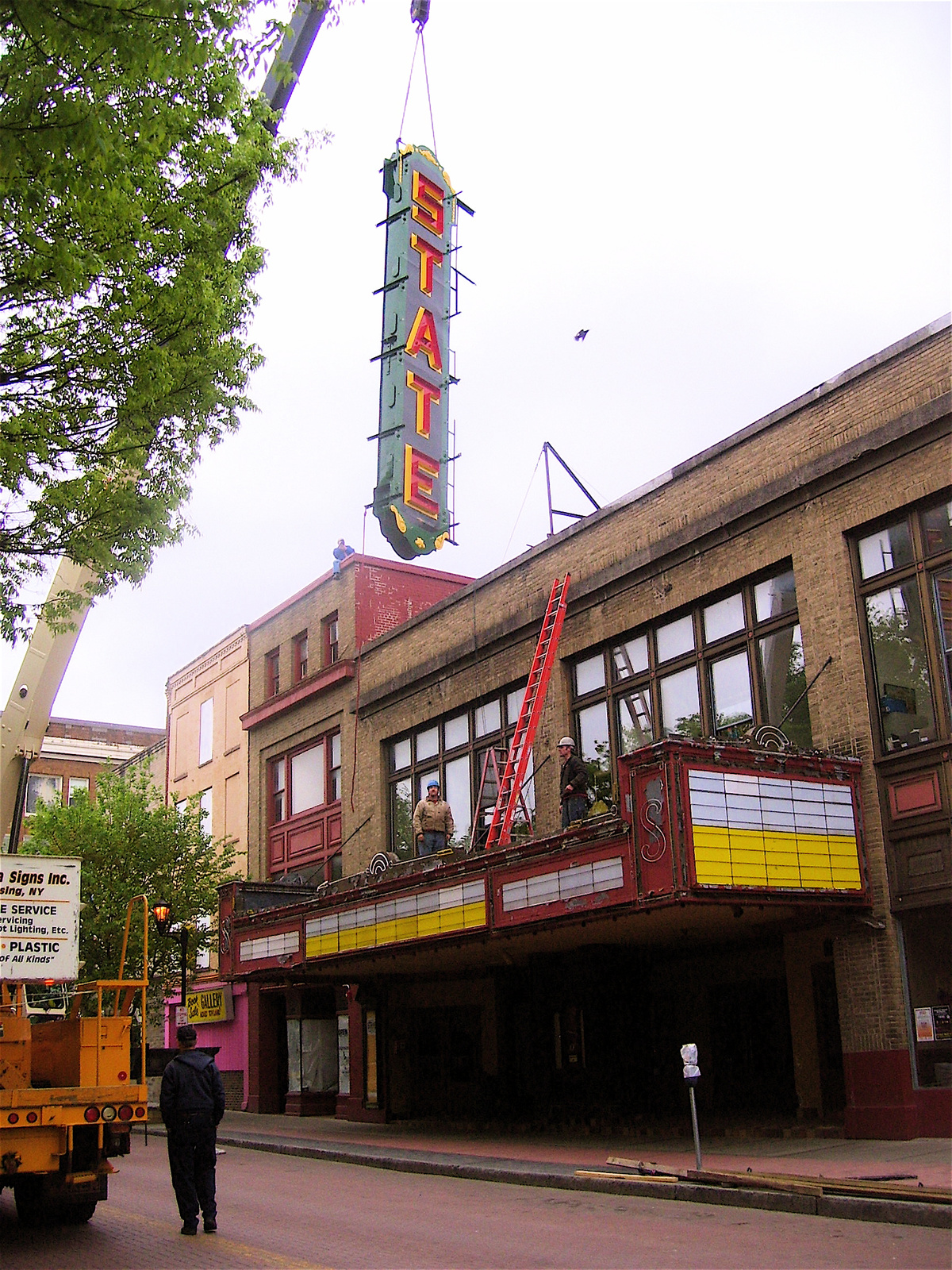 Backstory and Context
Originally primarily a Vaudeville venue, the theater served mainly as a cinema house during the 1930s as movies became more popular. The State added a second movie screen in 1976 in an effort to compete with movies theaters cropping up in suburban areas. It was also around this time that the advent of television began hurting the business of downtown theaters like the State. The theater closed during the eighties due to a combination of financial difficulties and maintenance needs.

The theater was added to the National Register of Historic Places in 1996. However, the City of Ithaca condemned the building in 1997 due to safety concerns regarding roof damage, the out-of-date electrical system, loose plaster, and a failing heating and electrical system. There was strong community support to save the State and the building was purchased by Historic Ithaca in the Spring of 1998. Restoration efforts began, with funding coming from private, municipal, and foundation donors. In 1999, the American Institute of Architects named the State Theatre one of the most important architectural landmarks in the state.

In 2009, a 501(c)(3) non-profit organization called The State Theatre of Ithaca, Inc. formed. This non-profit purchased the State Theatre. Today, the theatre hosts a wide variety of acts, including the Ithaca Ballet, stand up comedians, and musical acts.
Sources
"About." State Theatre. Accessed April 8, 2016. https://www.stateofithaca.org/about.

Additional Information