Military Honor Park and Museum
Introduction
South Bend's Military Honor Park and Museum has adopted the self-described mission "to recognize, acknowledge and pay tribute to all veterans, living and deceased, from each of the five military branches." The small park and museum, located at the entrance to the South Bend International Airport, achieves its mission by displaying military artifacts from all branches that represent all of America's conflicts. The park provides quiet space for reflection and a place to remember all veterans, especially those who sacrificed everything in defense of the country.
Images
The building that's home to the Military Museum.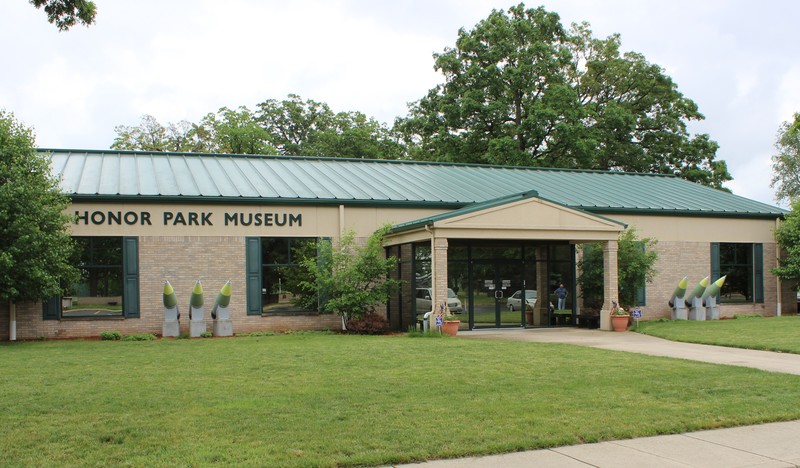 World War I gas mask and uniform on display.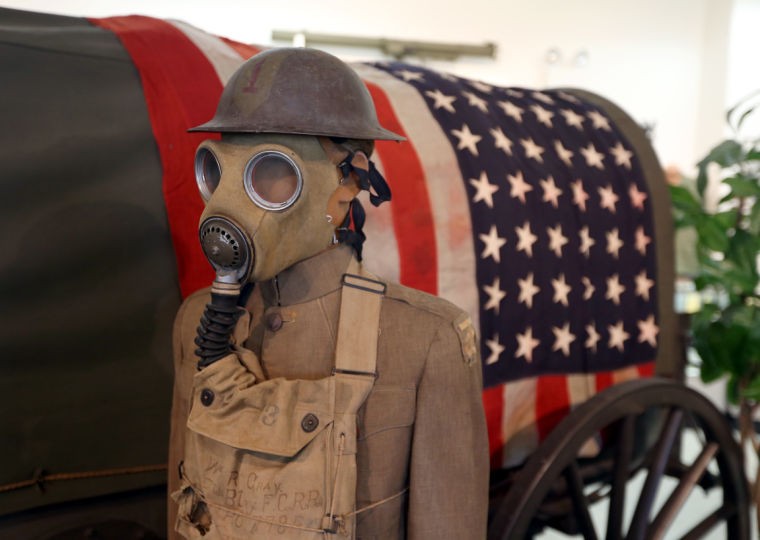 Artillery piece and aircraft located in the honor park.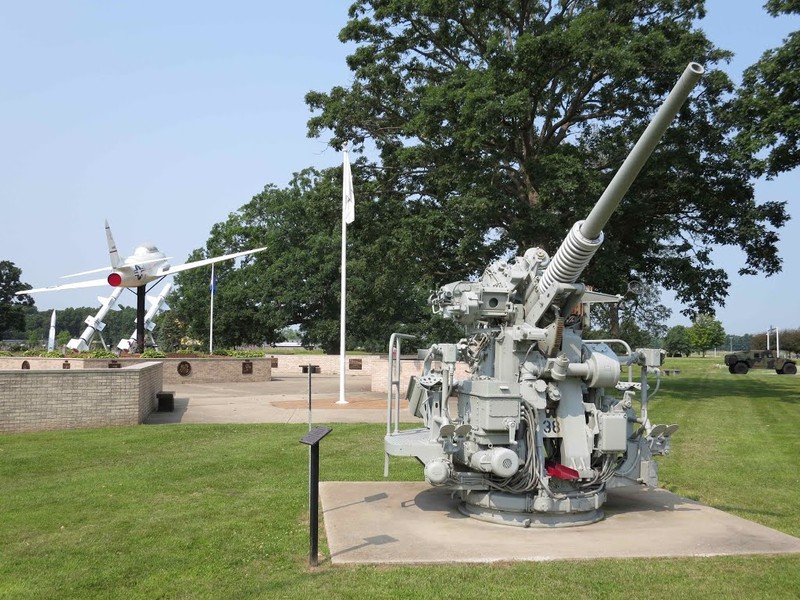 A piece from the helicopter exhibit.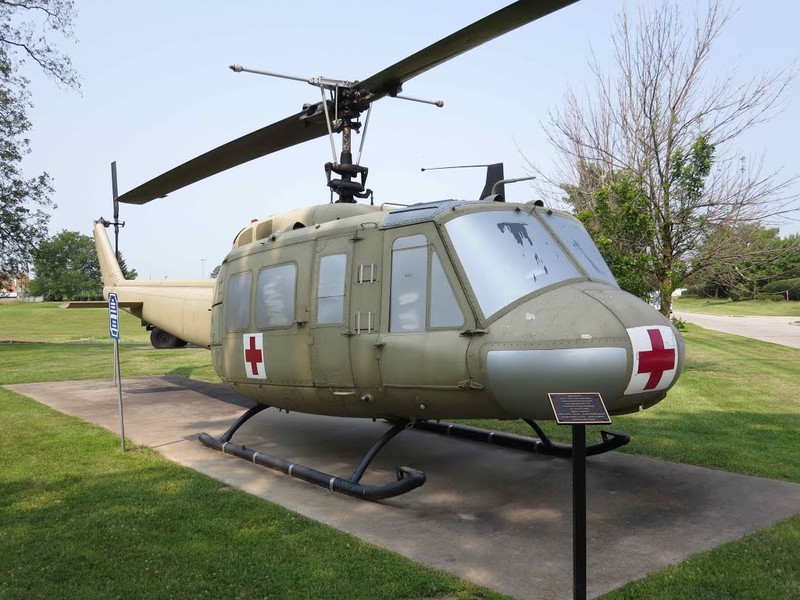 Backstory and Context
The museum has divided its exhibits into eight categories, some of which are housed within the museum and other, larger exhibits which are scattered throughout the park. Those categories are: tools of the military, artillery, ordinance, helicopters, memorabilia, defenses, armor and air power. They also display rotating exhibits such as the recent one that commemorated the 100th anniversary of the start of the Great War, or World War I and "Wars that Changed America," an exhibit that invited visitors to compare and contrast the United States at the end of World War I and World War II.
Artifacts from all of America's conflicts are on display, from the Revolutionary War through the conflicts in Afghanistan and Iraq. These artifacts include uniforms, weapons, vehicles, awards, photos, and the everyday items carried by soldiers, marines, airmen and seamen. The museum also houses a research library, video room and small gift shop.
The museum gladly accepts donations of military artifacts from both veterans and their families as it continues to tell the extraordinary stories of ordinary people. It is open on Saturday from 10:00 to 5:00 and on Sunday from 12:00-5:00 and charges a small admission fee.
Additional Information