Li Pigna (The Pine Cone) and Garbaldi Square
Introduction
This gateway arch over Atwells Avenue has become a symbol of the Federal Hill neighborhood. The pine cone in the middle of the arch reflects the neighborhood's Italian heritage, as the pine cone is a traditional Italian symbol of welcome and abundance. Many visitors and even residents erroneously mistake the pine cone for a pineapple. Next to the arch is a small park known as Garibaldi Square that features a pedestal and bust of Giuseppe Garibaldi, a 19th century military and political leader that worked to create the modern nation of Italy and prevent its occupation by France and other European powers.
Images
Federal Hill now has a diverse population, but its history as an Italian neighborhood is reflected in this gateway arch that welcomes visitors from the downtown area.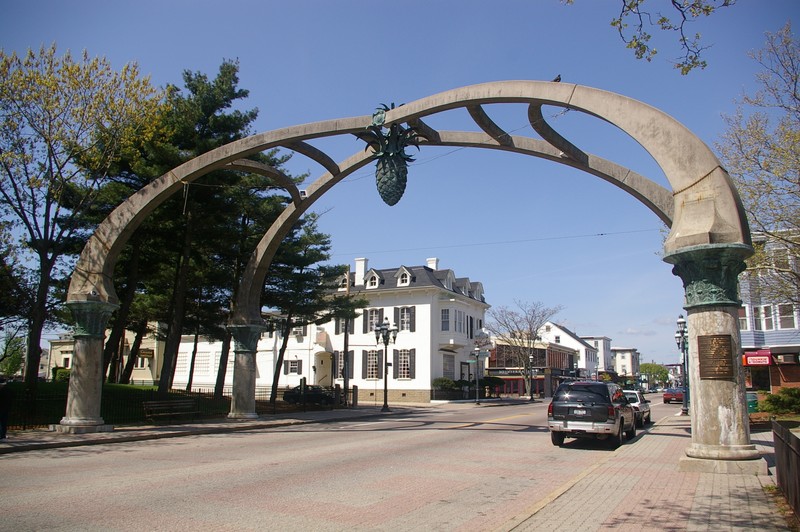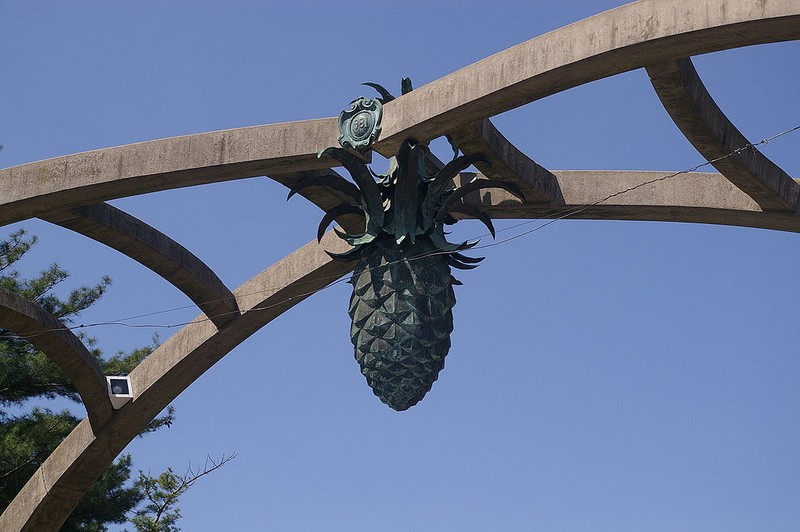 Backstory and Context
The neighborhood has been known as Federal Hill after supporters of the ratification of the Constitution a planned celebration for July 4th, 1788. Many residents of Rhode Island feared that the federal Constitution would jeopardize the independence of their small state, so this celebration aroused controversy. In response to threats and plans by some of the opponents to the Constitution, the event planners agreed to cancel the celebration-or at least make their support for the ratification more covert by celebrating the 4th of July.

The area was sparsely-settled until the mid-19th century, when hundreds of Irish immigrants moved into the neighborhood. An even larger migration occurred in the 1870s, consisting of hundreds of families from Southern Italy. By the turn-of-the century, the neighborhood was divided between Italian and Irish immigrants, each fighting to maintain their own language and culture while winning acceptance and economic security from the city's "white" majority. By the mid-20th century, the second, third, and even fourth generation of the neighborhood's early Irish and Italian families had mostly assimilated into the city.

Additional Information