Haven Brothers Diner
Introduction
Perhaps the nation's oldest mobile historic landmark, this 1940s-era diner traces its heritage back to the late 19th century, when it began as a horse-drawn lunch wagon. When Patrick Haven died in 1888, his widow, Anne Philomena Haven, decided to establish a lunch wagon with the help of her daughter and son-in-law. Beginning sometime around 1893, the Haven family drove the cart (later upgraded to a rail diner car on a flatbed truck) to the same location in front of the Providence City Hall every day for several generations. In the 1950s, the Havens family sold the business, but little has changed with this popular Providence establishment. The diner's longevity has not been without controversy, as several city officials attempted to force the diner to stop parking next to the city hall at various times throughout the 20th century.
Images
First established as a horse-drawn wagon, Havens Brothers now has its own parking spot next to City Hall.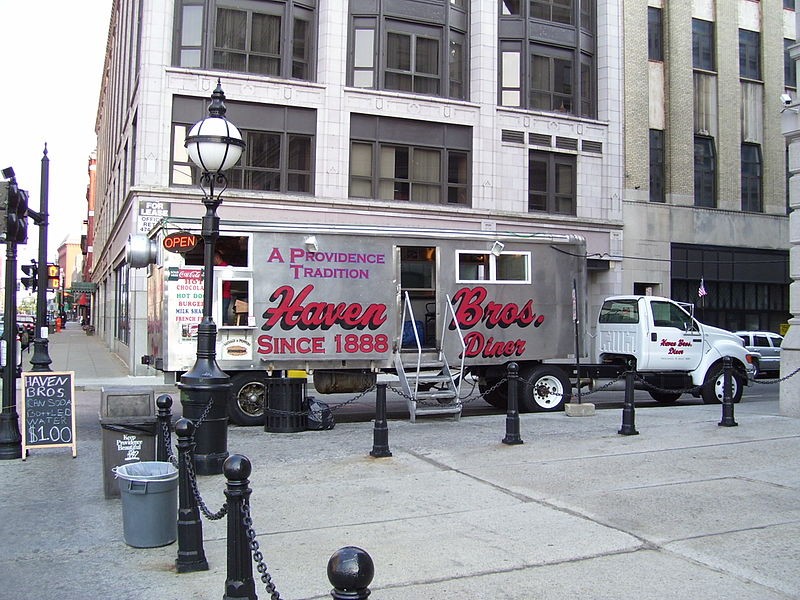 The diner arrives downtown daily at 5PM from Federal Hill and serves food until around 4AM.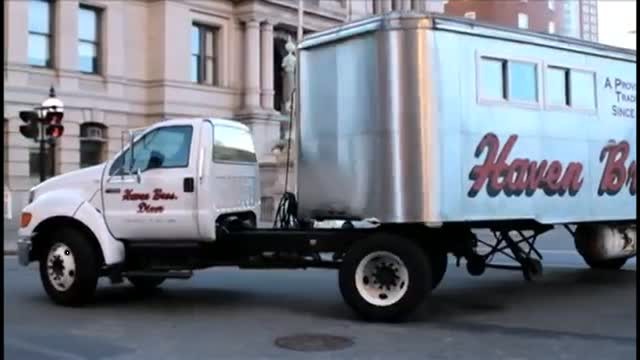 The diner began as a horse-drawn cart. Today, patrons order and eat (if they can find a seat) in a silver Morse dining car pulled by a Ford commercial truck.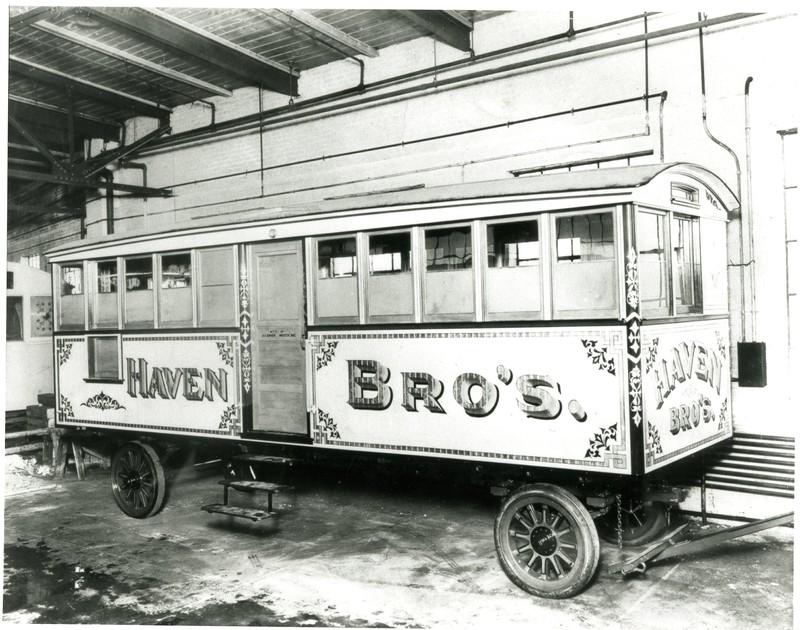 Backstory and Context
According to research conducted for a documentary film about the Providence establishment, Anne Haven began the business in 1893, rather than 1888 as the restaurant advertises on the side of the diner car.

In 1986, it appeared that the Havens Brothers had served their last greasy meal at this location, as city officials decided that the old truck and its greasy fare clashed with the gentrification efforts of the downtown area. For a short time, the truck was quarantined to a spot behind a bus station on West Exchange Street. Community members rallied behind the beloved food truck, which won a temporary return to its historic location with the aid of a court order. Providence locals worked to convince the city that the recent work to improve the appearance of Kennedy Plaza were only palatable if the historic food truck could be part of the new and improved downtown. By the end of the year, city officials backed down. As a result, visitors to the city can join residents in a beloved tradition of late night "double murder burgers" or any of the diner's other classics.


Sources
Debbie Elliot, Haven Brothers: A Diner Tradition in Providence, http://www.npr.org/templates/story/story.php?storyId=5543347 R.J. Heim, Documentary tells story of Haven Bros. diner in Providence, http://wsav.membercenter.worldnow.com/story/25207326/documentary-tells-story-of-haven-bros-diner-in-providence Chester Smolski, Rhode Island College, http://digitalcommons.ric.edu/cgi/viewcontent.cgi?article=1110&context=smolski_text
Additional Information