Cathedral of Saints Peter and Paul
Introduction
This Romanesque cathedral was built between 1878 and 1889- a reflection of the difficulties the congregation faced as they raised funds to support each phase of construction. This congregation was formed in Providence in 1838 and grew rapidly, leading to the desire of many members to build a signature cathedral during the 1870s. When part of the ceiling of the congregation's 40-year old building fell on the congregation during a service in 1878, the decision to build a new cathedral was nearly unanimous. The effort to fund and construct the cathedral was led by Bishop Thomas Hendricken, the first Bishop of the Diocese of Providence. Hendricken died in 1886 and his funeral was held in the still-incomplete cathedral he had dedicated his final years to constructing.
Images
The cathedral is the Mother Church of the Roman Catholic Diocese of Providence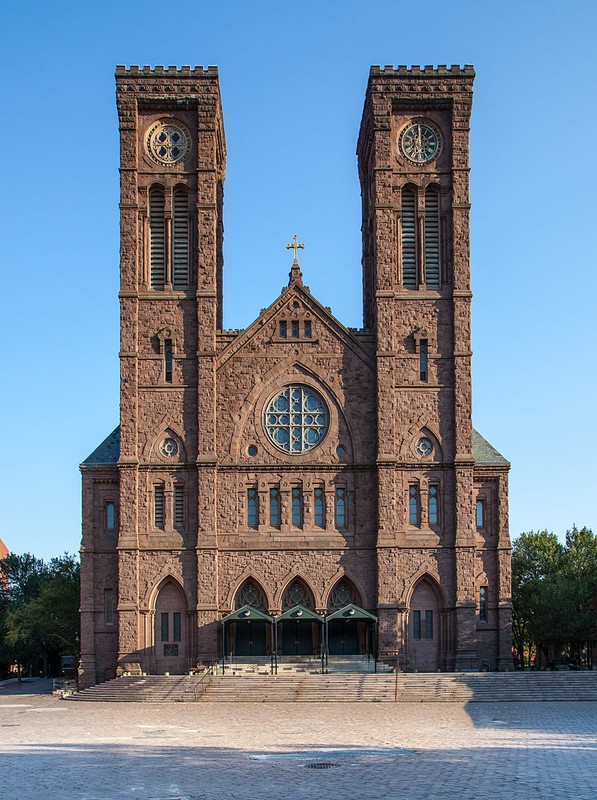 The nearly-complete cathedral at the time of Bishop Hendricken's death in 1886.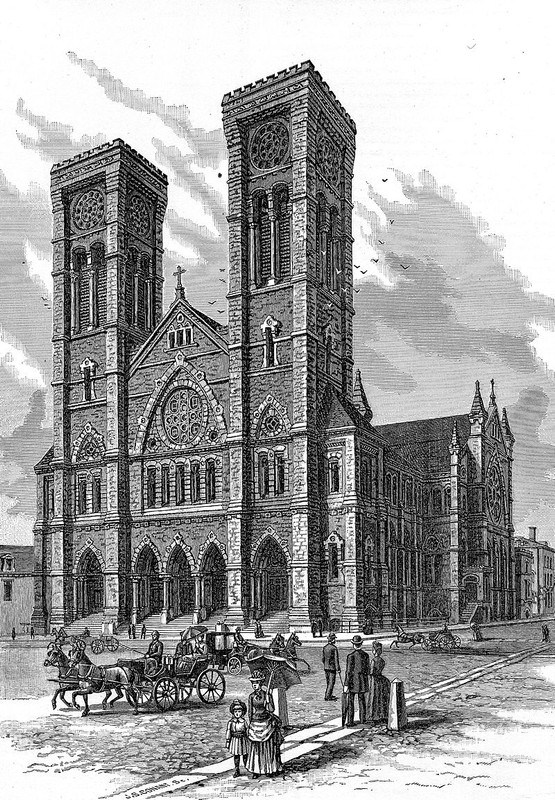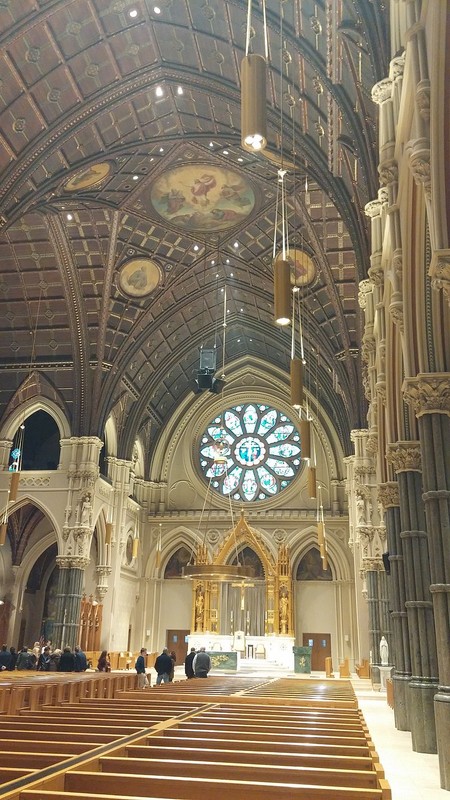 The cathedral installed this organ in 1972. With 6,616 pipes, it is the largest mechanical action organ in North America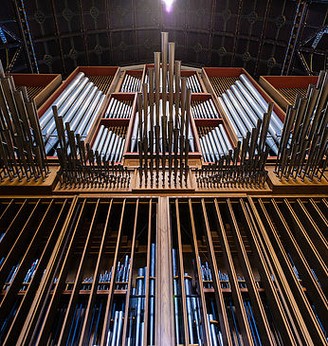 Sources
History of the The Cathedral of Saints Peter and Paul, http://www.providencecathedral.org/#!cathedral-history/crrl
Additional Information