Museum of Durham History
Introduction
Opened in 2013, the Museum of Durham History is a small but growing museum dedicated to preserving and promoting local history. It is located in a former downtown bus station, known today as the History Hub. It features changing exhibits and holds various events throughout the year. An interesting feature of the History Hub is the "Story Room," in which locals can come and record their experiences growing up and living in the city.
Images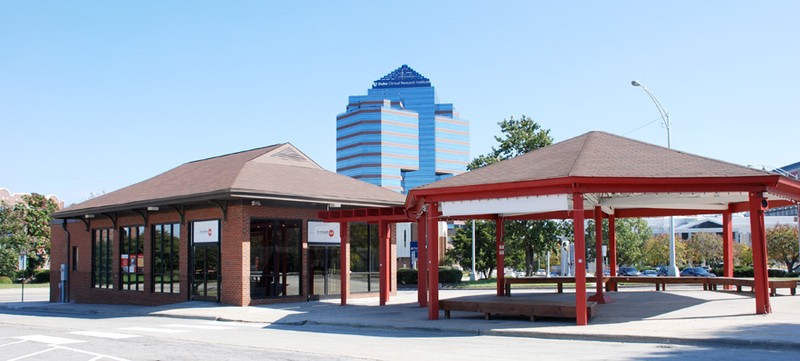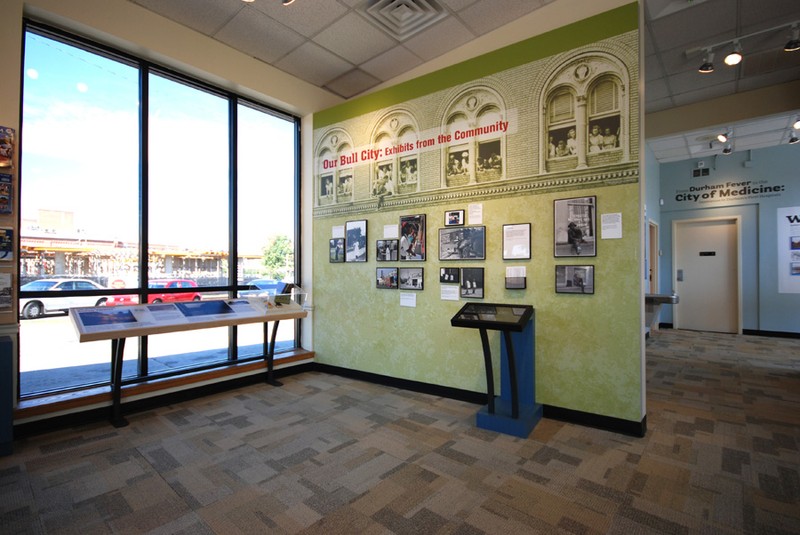 Fayette Place, a public housing project developed in the Hayti neighborhood in 1967. This area was demolished in 2009. Photo housed at Durham County Library.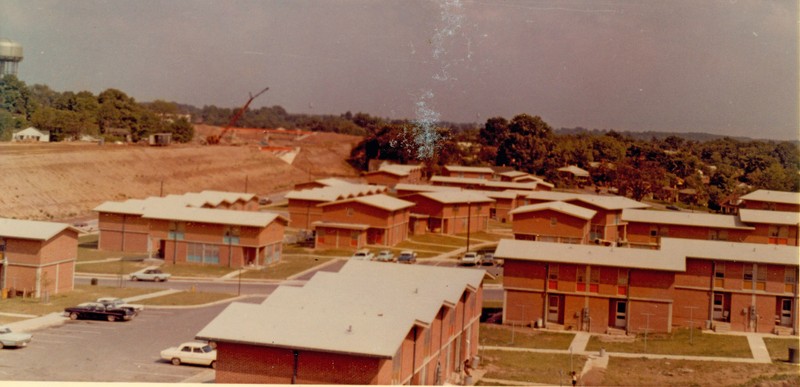 Backstory and Context
Exhibits at the museum have included "Durham A-Z: H is for Hayti", "Durham Beginnings: 1865-1885", and "Our Bull City: Historic Russell School, Durham's Last Rosenwald Schoolhouse". The "H is for Hayti" exhibit showcases the history of Durham's Hayti neighborhood, a historic African-American community.
African Americans began moving to Durham primarily to work in tobacco factories. They began making their home on and around Fayetteville Road. At first, the land was rented from the white merchants who owned it. However, over time many in the African American community began to purchase the properties. The community organized around its two main churches, St. Joseph's AME, located on Fayetteville Road and founded in 1869, and White Rock Baptist, located at the corner of Mobile Avenue and Fayetteville, established in 1873. During the 1890s, both churches constructed new buildings. St. Joseph's AME's historic building is still standing.
As African-American owned businesses, such as the North Carolina Mutual Life Insurance Company, began thriving, more permanent brick constructed commercial buildings began appearing in the neighborhood. However, the area experienced economic decline after the 1950s. Almost all of Hayti was destroyed for a number of reasons, including a desire to move people out of "slums" and into public housing, as well as a real estate interest in buying up land.
Today, Fayetteville Road is still home to some of this community's historic buildings, as well as modern-day construction.

Sources
"Our History," Museum of Durham History, https://www.museumofdurhamhistory.org/about/our-history/

"Current Exhibits," Museum of Durham History, https://www.museumofdurhamhistory.org/visit/current-exhibits/

"Hayti," Open Durham, http://opendurham.org/category/neighborhood/hayti
Additional Information