Cameron Art Museum
Introduction
The Cameron Art Museum, founded in 1964, holds an impressive collection of local, national and international art covering many genres. Artists represented in the museum include Mary Cassatt, Ando Hiroshige, Saul Steinberg, Sam Francis, Isamu Noguchi, and Derek Boshier. North Carolina artists include Romare Bearden, Minnie Evans, Claude Howell, and Elliott Daingerfield. The museum features outdoor sculptures as well. Public art programs are a significant focus for the museum. To this end, the museum offers art classes to people of all ages in the Museum School.
Images
The Cameron Art Museum was established in 1964.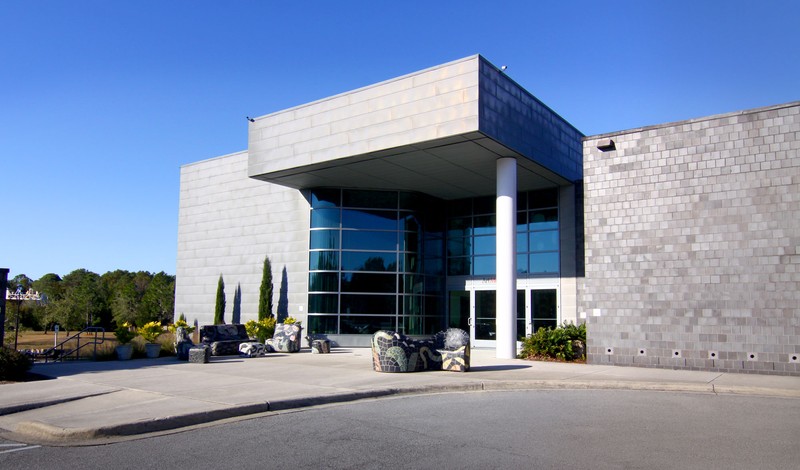 Backstory and Context
The museum was originally called the St. John's Museum of Art. It moved to its current location in 2001 because by that time more room was needed to house the growing collection and to hold more arts programs.
Interestingly, the museum is located on the site of a significant and consequential battle of the Civil War, the Battle of Forks Road, which took place on February 20-21, 1865. Here, Union troops, led by Brigadier General Charles Paine, defeated the Confederate force led by Major General Robert F. Hoke. The Union gained total control of Wilmington, the Confederate's last major port, cutting off all supplies to the Confederate army. The victory signaled the beginning of the end of the Civil War. A large portion of the Union forces, over 1,600, were Black troops (many former escaped slaves) of the
United States Colored Troops
. Three of these soldiers were awarded the Medal of Honor.
Sources
"Exhibitions." Cameron Art Museum. Accessed March 22, 2016. http://www.cameronartmuseum.org/index.php?c=exhibitions&s=museum_school

"Battle of Forks Road History." Battle of Forks Road. Accessed March 22, 2016. http://battleofforksroad.org/history.
Additional Information