Gimbel's Skybridge, New York
Introduction
Gimbels was one of the most successful department stores of the early twentieth century, though it failed when contending with Macy's in becoming the foremost department store chain in the city. Today, the building is known as the Manhattan Mall, and no trace of Gimbels remains other than some faded lettering on one side of the structure and a magnificent aged copper skybridge that crosses over West 32nd Street.
Images
Sketch from 1927 by Gerald K Geerlings, showing the construction of the Gimbels skybridge (www.boweryboyshistory.com)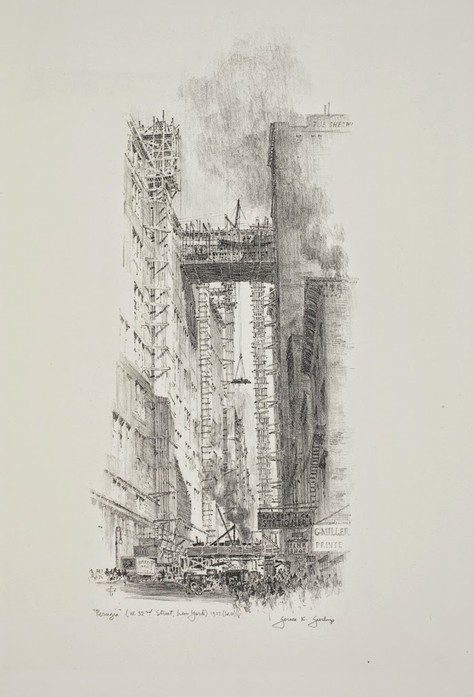 The skybridge as it appears today (www.boweryboyshistory.com)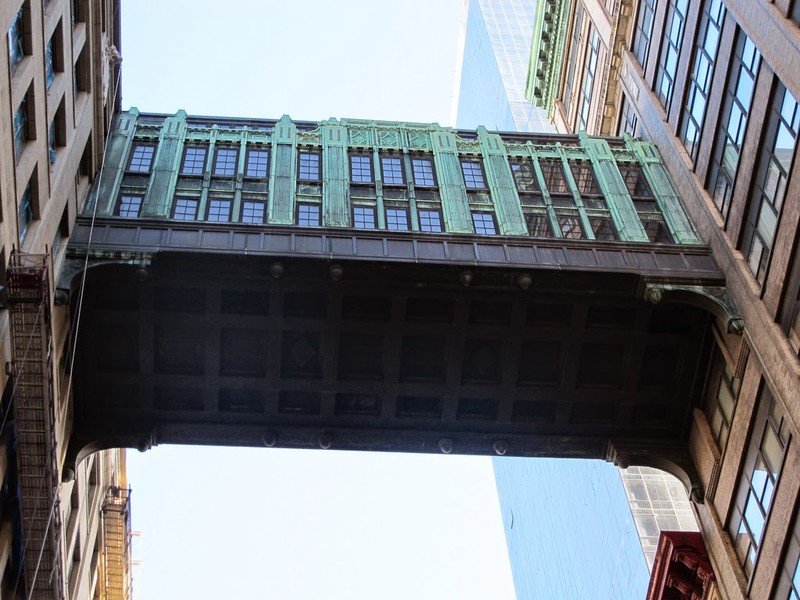 Inside the skybridge (www.boweryboyshistory.com)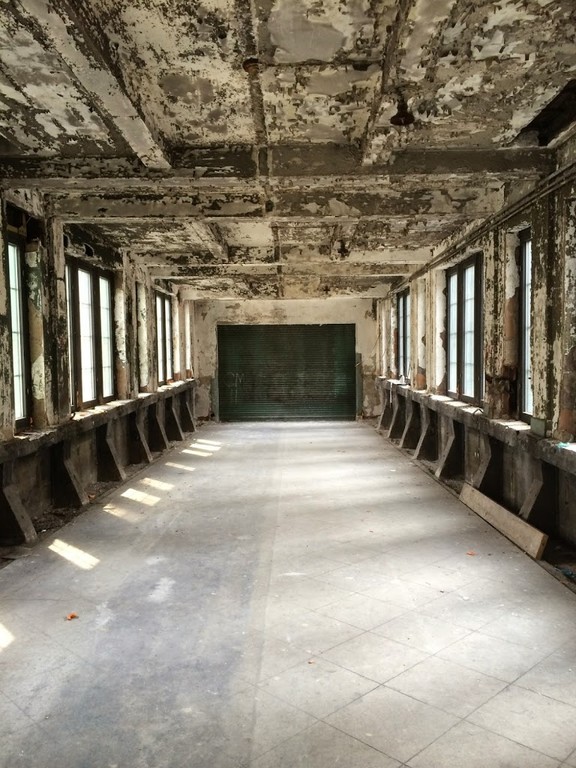 A view of the streets below (www.boweryboyshistory.com)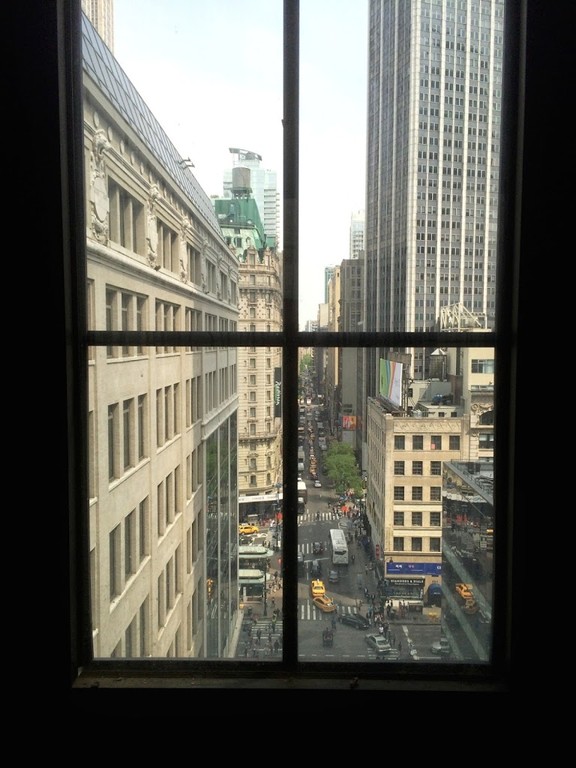 Backstory and Context
Macy's was the original department store of Herald Square, a retail hub at the intersection of Broadway and Sixth Avenue. In 1902, the company moved its base of operations to the square from its original location on 14th Street. A number of competing department stores emerged, one of which was Gimbels which opened in 1910. They commissioned Daniel Burnham – architect of the Flatiron Building and numerous buildings in Chicago – to build their store. The company was fiercely competitive against other stores in the area and threw impressive events to attract customers. For example, in 1911, they held an airplane race between three pilots, offering a prize of $5,000 to the first pilot that flew from the New York store to their branch in Philadelphia. They also operated one of the earliest "bargain basements" in the country, though these low prices may have been one of the factors that led to the chain's eventual demise. The store was featured in the 1947 Christmas comedy film Miracle on 34th Street. However, it could not compete with the ever-growing Macy's, and in 1986, Gimbels closed down.
In 1925 Gimbels constructed a Beau Arts style copper bridge connecting its original store to recently opened extension across the street. It was designed by William Lamb and Richmond Shreve, whose company led the construction of the Empire State Building. Today the skybridge is officially closed for visitors, though there are plans to reopen it in the future. Three stories high, the bridge offers stunning views of West 32nd Street. It has acquired an aged verdigris patina, similar to that of the Statue of Liberty.
Sources
"Inside Gimbels Traverse, The Secret Perch Near Herald Square." The Bowery Boys: New York City History. 6/18/14. Accessed Web, 5/20/17. http://www.boweryboyshistory.com/2014/06/inside-gimbels-traverse-secret-perch.html.

"Who Won the Great Gimbels Air Race of 1911?." The Bowery Boys: New York City History. 8/4/11. Accessed Web, 5/20/17. http://www.boweryboyshistory.com/2011/08/who-won-great-gimbels-air-race-of-1911.html.

Randall, David K. "Only the Store is Gone." The New York Times. 2/19/06. Accessed Web, 5/20/17. http://www.nytimes.com/2006/02/19/nyregion/thecity/only-the-store-is-gone.html.


Additional Information