Oaks Amusement Park
Introduction
Oaks Amusement Park was opened in 1905 in Portland, Oregon and is known as the Northwest Coney Island. It is one of the oldest in the nation and was originally built overlooking the Willamette River by Oregon Water Power and Navigation Company. The early park featured wild animals like monkeys and bears, a roller rink, gazebos, games, rides, a boating area, picnic grounds, and more. Originally the company that built the park created it as a way to entice people to ride the new street cars between Portland, Oregon City, and Gresham. The Lewis and Clark Centennial Exposition was held in 1905 as well and the park was built to coincide with the celebration. 300,000 people visited Oaks Amusement Park in its first season and it is still very popular today. There are about two dozen rides open in the spring and summer and a large skating rink open all year.
Images
Entrance to Oaks Amusement Park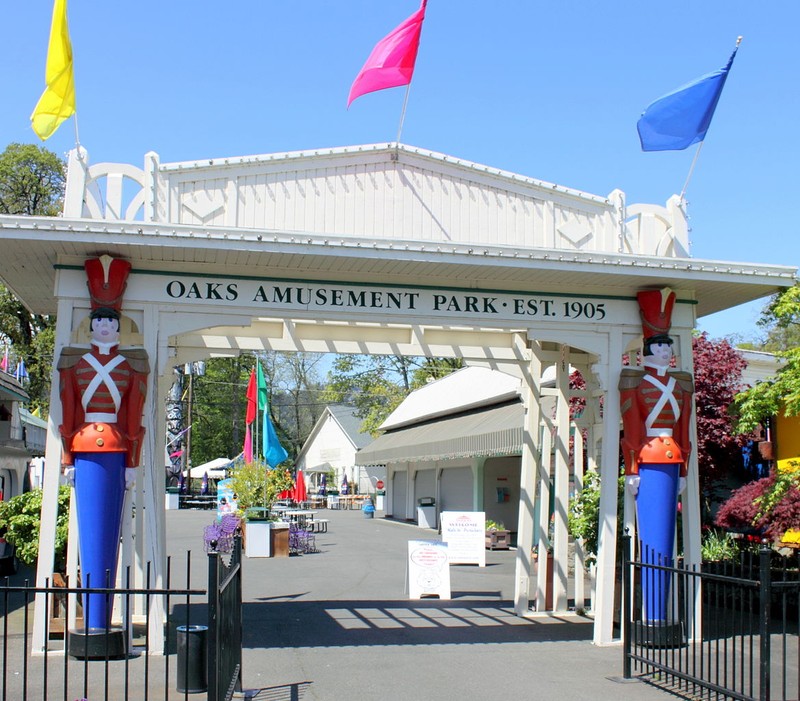 Skating Rink at Oaks Amusement Park - Oldest west of the Mississippi River.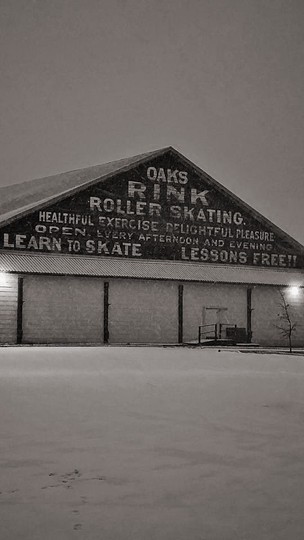 Wurlitzer organ suspended above the roller rink at Oaks Amusement Park. Built in 1926 and added to the park in 1955. It is played live on the weekends.
Hershell-Spillman Carousel built in 1911 and listed in the National Register of Historic Places in 1987.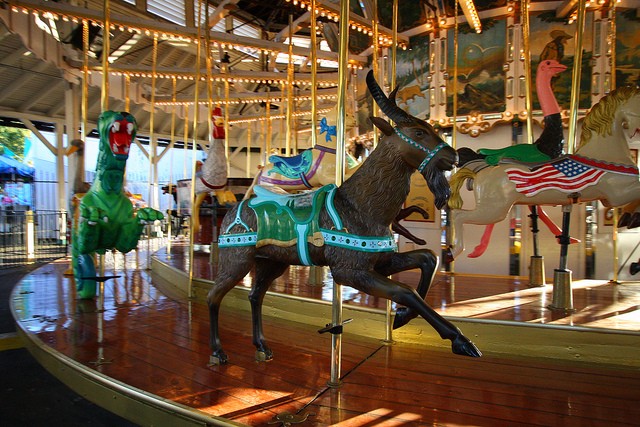 Backstory and Context
Oaks Amusement Park was opened in 1905 in Portland, Oregon and is known as the Northwest Coney Island. It is one of the oldest in the nation and was originally built overlooking the Willamette River by Oregon Water Power and Navigation Company. The Lewis and Clark Centennial Exposition was held in Portland in 1905 as well and the park was built to coincide with the celebration. Originally the company that built the park created it as a way to entice people to ride the new street cars between Portland, Oregon City, and Gresham. It was not unusual for trolley car companies to create attractions along routes in efforts to make the new transportation popular.1 Oaks was one of about 1500 such amusement parks dotting the landscape of America in the early 1900s.2 In the first season alone, 300,000 people visited the Portland park.2

In the 1920s laws barring the ownership of amusement parks by utilities companies spurred the selling of Oaks to the manager, John Cordray. He owned the park until his death in 1925 when the Bollinger family purchased it from his widow. Robert Bollinger shifted ownership in 1984 to a non-profit he created, the Oaks Park Association, which currently maintains the grounds and attractions.

The early park featured attractions such as monkeys and bears, a roller rink, gazebos, games, rides, a boating and swimming area, picnic grounds, and more. Famous musical acts such as the John Philip Sousa Marching Band and The Boston Symphony Orchestra played in the gazebos where dances were held.4 A popular feature that is original to the park is the skating rink. The wooden floors were destroyed by a flood in 1948, but since then, the floor has been designed to float on barrels should flooding occur. This saved the rink from the floods of 1964 and 1996. Starting in 1955, the skating rink featured a Wurlitzer organ hanging from the center of the ceiling. It is still played live on the weekends. Presently there are about two dozen rides, some original such as the hand carved wooden carousel by Hershell-Spillman built in 1911 and listed in the National Register of Historic Places in 1987.6 The park is open during the spring and summer seasons, while the roller rink is open all year.
gaze


Sources
1. http://pdxhistory.com/html/oaks_park.html 2. http://portlandtribune.com/sb/75-features/125058-oaks-amusement-park-and-its-beginnings- 3. https://en.wikipedia.org/wiki/Oaks_Amusement_Park 4. http://portlandtribune.com/sb/75-features/125058-oaks-amusement-park-and-its-beginnings- 5. http://lifesatrip.ca/2013/08/07/the-many-faces-of-portland-oregon/ 6. http://carousels.org/psp/OaksPark/
Additional Information