Nez Pierce Historic Site and Old Chief Joseph Gravesite
Introduction
This site marks the location of a former Nez Perce campground and the gravesite of Tuekakas (c. 1785-1871), the father of Chief Joseph (1840-1904); Tuekakas is also referred to as Old Chief Joseph. It is situated in the Wallowa Valley, which was and remains very sacred land to the Nez Perce people. The valley was the focal point for a more than decade-long resistance against white encroachment upon Nez Perce lands. Tuekakas died in 1871 and was buried down the valley, but his remains were desecrated. In 1926, his remains were buried here and the grave is marked by a tall stone marker.
Images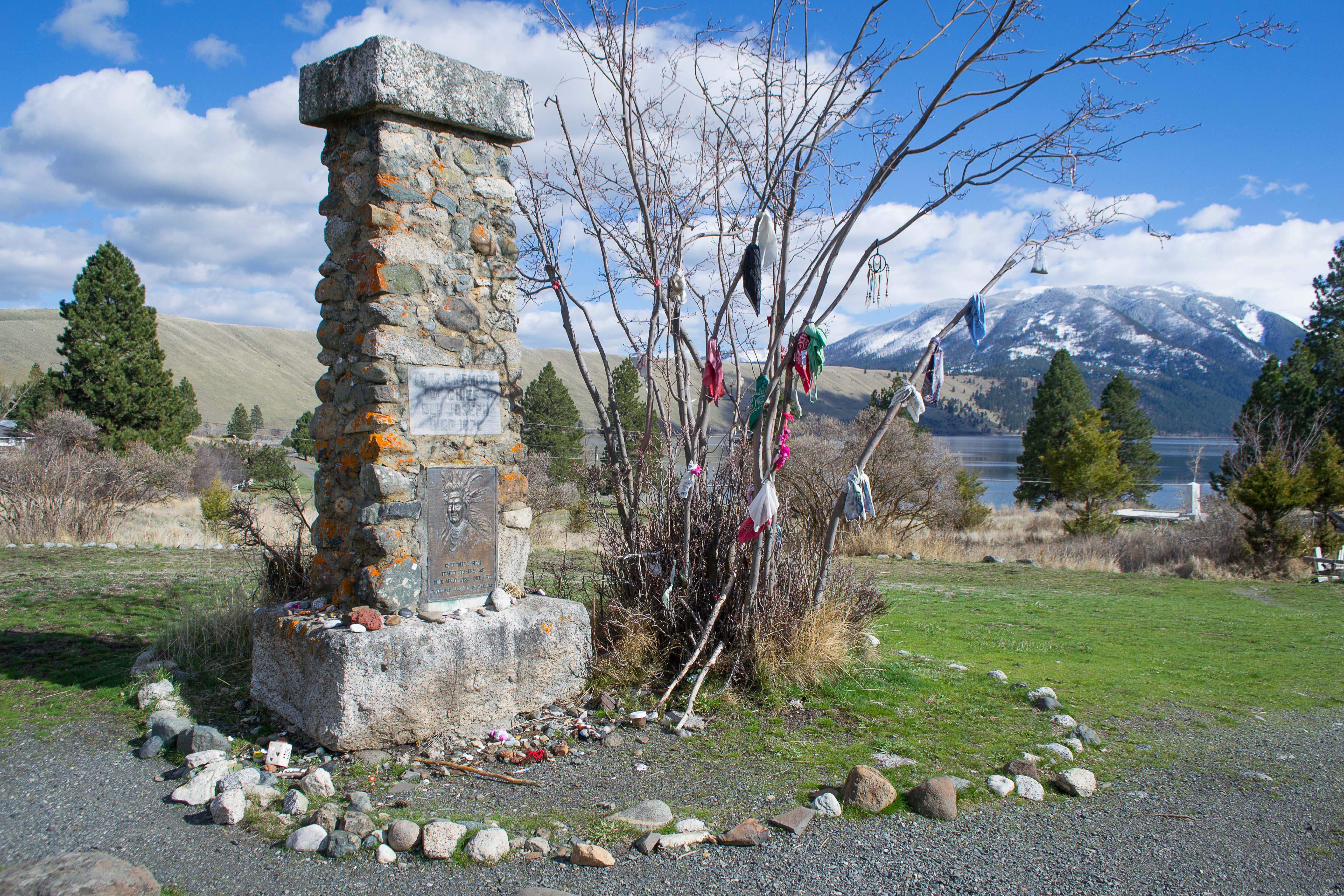 Backstory and Context
The Nez Perce, lead by Tuekakas, signed a treaty with the government in 1855 ceding a portion of traditional lands (parts of Oregon, Washington and Idaho) in return for the promise that whites would not encroach upon the rest. In 1863, this all changed when gold was found in the region. Prospectors began to arrive (cattle ranchers as well) and a new treaty was written up, with the government taking 6 million acres. Tuekakas did not agree to it and he and his band refused to leave the Walloway Valley. In 1873, President Grant allocated lands back to the tribe but the boundaries were unclear. The culmination of these developments was the Nez Perce War of June-October 1877.
Sources
http://www.nps.gov/nepe/learn/historyculture/old-chief-joseph-gravesite.htm https://en.wikipedia.org/wiki/Old_Chief_Joseph_Gravesite https://en.wikipedia.org/wiki/Nez_Perce_War
Additional Information