Fort Clatsop
Introduction
It was at this site during the winter of 1805-1806 (December 8-March 6) that the Lewis and Clark Expedition made their last encampment on their journey to the Pacific Ocean. They built a fort and named it Fort Clatsop after the Clatsop Indians who lived in the area. The structure seen today was built in 2005 after the first one, which was built in 1955, was damaged in a fire. The weather and time eventually destroyed the original fort. The site is located in the Lewis and Clark National Historical Park (to which other nearby parks belong), which is a National Historic Landmark. The Fort Clatsop site is listed on the National Register of Historic Places.
Images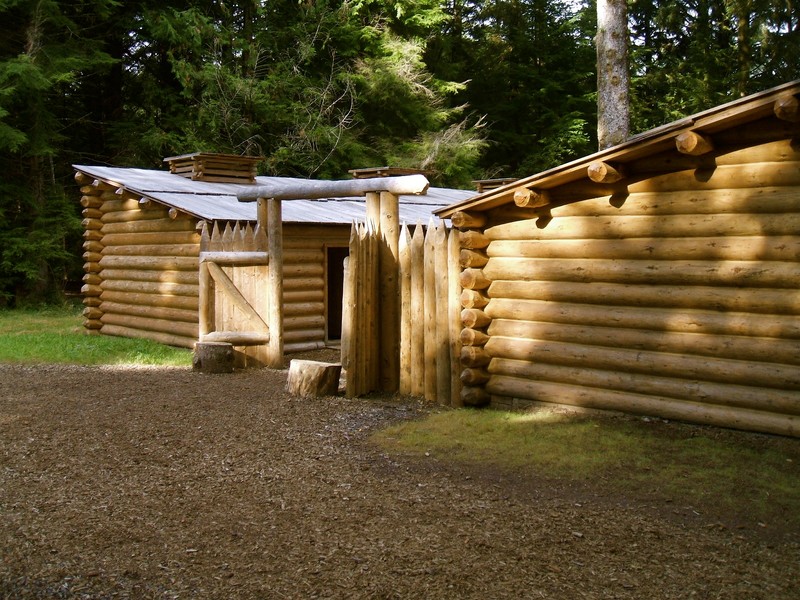 View inside one of the cabins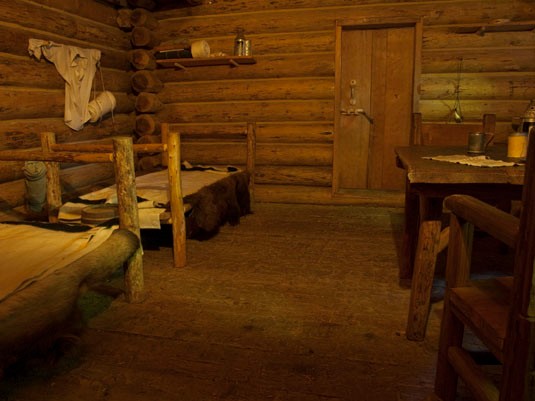 Backstory and Context
It took the members of the expedition three weeks to build the fort due to the wet weather and strong winds. The Clatsop suggested the site to the expedition since the elk population was high there. They decided to take a vote, including Sacajawea and the African American, York, and unanimously voted to move from their location on the opposite side of the river where fish was the main source of food. They traded with the Clatsop but grew to distrust them. The expedition obtained a boat from the Clatsop and were refused a second, so they were forced to steal another one since not everyone could fit on one boat.
Sources
http://www.nps.gov/lewi/learn/historyculture/index.htm https://en.wikipedia.org/wiki/Fort_Clatsop
Additional Information