Fort Stevens
Introduction
Located in the state park bearing the same name, Fort Stevens is a historic fort that, along with Fort Canby and Fort Columbia across the river in Washington, protected this important waterway from foreign attacks from the Civil War through World War II. The fort has the distinction of being the only American fort fired upon during time of war after the War of 1812: on June 21, 1942 the Japanese submarine I-25 fired seventeen shells; none hit the fort itself and only part of the baseball field was damaged. The site itself is rather large, with the remnants of several military batteries installed over the years still in place. The earthwork of the original fort built in 1865 is also still there. The fort is named after Union Major General Isaac I. Stevens, who was killed in the Battle of Chantilly during the American Civil War in 1862. In addition to the batteries and earthwork, the site also features interpretive panels and a museum. The fort is listed on that National Register of Historic Places.
Images
One of the main batteries at Fort Stevens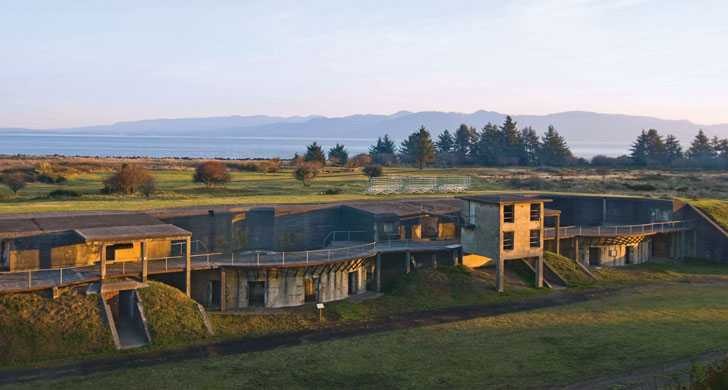 Closeup of one of the gun batteries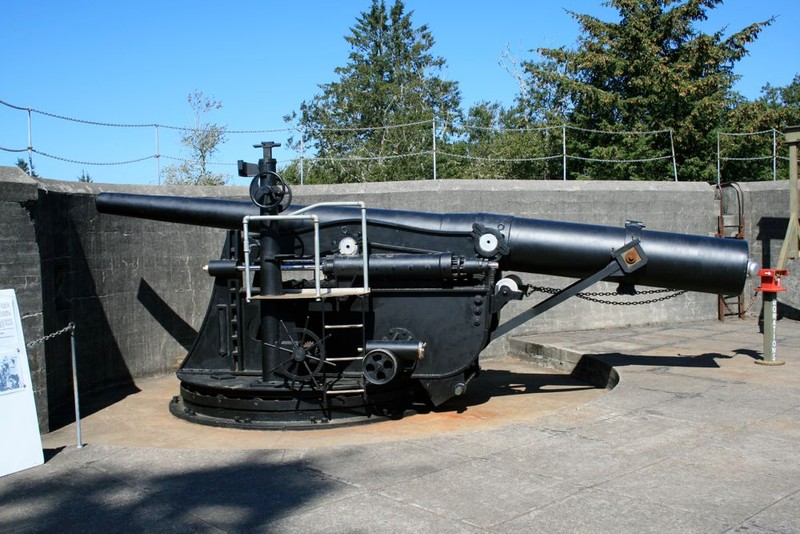 Backstory and Context
The park was established in 1955 and grew until reaching its current size in 1974 - 4,300 acres. The first fort was manned until 1884 and was abandoned until 14 years later when the Spanish-American War broke out. It was eventually decommissioned in 1947.
Sources
https://en.wikipedia.org/wiki/Fort_Stevens_(Oregon) http://oregonstateparks.org/index.cfm?do=parkPage.dsp_parkHistory&parkId=129
Additional Information