Dr. Willella Howe-Waffle House and Medical Museum
Introduction
Added to the National Register of Historic Places in 1977, the Dr. Willella Howe-Waffle House and Medical Museum was the home of one of Orange County's first female physicians from its completion in 1889 until her death in 1924. The house was moved to its current location at the corner of Civic and Sycamore in 1975 and was soon restored to its former glory soon thereafter by the Santa Ana Historical Preservation Society. It is now open for tours the first Saturday in the months of February, April, June, August, October, and December.
Images
Dr. Willella Howe-Waffle House and Medical Museum.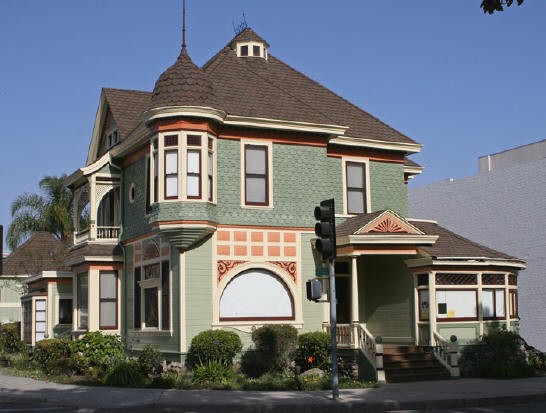 Photo of Dr. Willella Howe-Waffle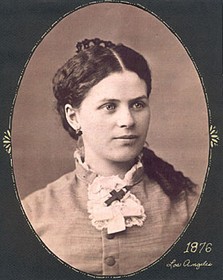 Part of the medical museum.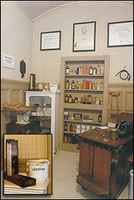 Welcome to the Dr. Howe-Waffle House and Medical Museum.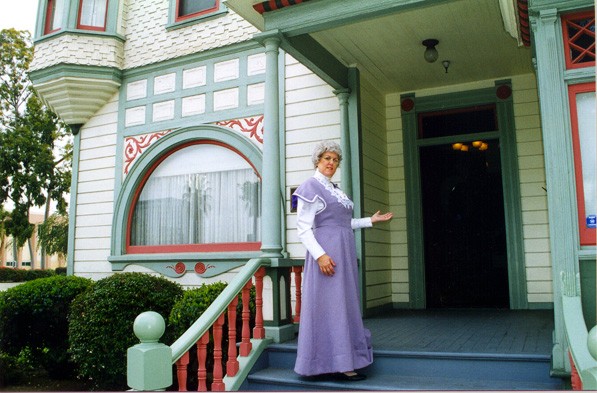 Backstory and Context
The Howes, Willella and her husband Dr. Alvin Howe, arrived in Santa Ana in 1878 and Willella completed her medical studies in 1886. Construction on the house began in 1887 and was completed two years later, the same year Orange County was founded. A tragedy of sorts struck the family in 1890 when Dr. Alvin Howe was accused for performing an abortion on a local woman, a crime at that time. He was eventually acquitted, but left Santa Ana for San Francisco rather than live in the community with the accusation still hanging over his head. The Howe's were divorced by 1897, and Willella then married local rancher, Edson Waffle.
Dr. Howe-Waffle practiced medicine from her home for 38 years and delivered over 1,000 babies during that time. She was dedicated to serving the medical needs of the community to such an extent that she died at a patient's bedside at the age of 74. After her death the home was converted into apartments during World War II and was eventually scheduled for demolition in the early 1970s. It was saved through the efforts of Adeline Walker and her Friends of the Howe-Waffle House which later became the Santa Ana Historical Society.
The society and the city agreed to move the house in 1975 with the society paying for the restoration and foundation work. The 2.5-story, 12 room house was restored to appear as if Dr. Howe-Waffle had stepped out for a moment, to return in a few minutes. The home features both leaded and stained-glass windows, revolving bookcase, and pocket doors. The medical museum displays authentic late 19th century medical instruments, equipment and supplies and consists of Dr. Howe-Waffle's office, exam and waiting rooms.
Additional Information