Captain George Flavel House Museum
Introduction
Built in 1886, this historic home is one the best remaining examples of Queen Anne architecture in the northwest. It was designed by Carl W. Leick for its namesake, George Flavel (1823-1893). Flavel was wealthy real estate investor who worked his way up starting from work as a river bar pilot. He built the home to be used as his retirement home. The home is owned and operated by the Clatsop County Historical Society. There is also a carriage house which Flavel built in 1887. It is now the museum visitor center and gift shop. The house is also known for its role in the movie The Goonies; the character who played Mikey's dad worked as a curator in the house. The house was placed on the National Register of Historic Places in 1980.
Images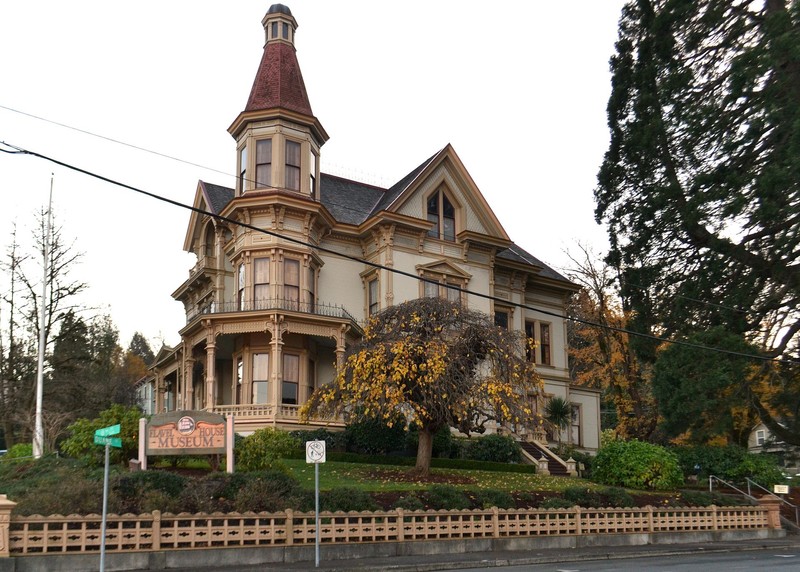 Backstory and Context
The house remained in the family until 1934, when the the great granddaughter of George Flavel, Patricia deeded the house to the city, which planned to tear the building down. However, the city lacked the funds to do so and returned it to Patricia in 1936. That same year the county acquired the property and it became the Public Health Department, then the Red Cross, and then local Welfare Commission. The community saved the building from demolition in 1951 and the Clatsop County Historical Society leased the house around this time. The society officially obtained ownership in 1995.
Sources
http://www.cumtux.org/default.asp?pageid=35&deptid=1 https://en.wikipedia.org/wiki/Captain_George_Flavel_House_Museum
Additional Information